Have you noticed how food etiquette and flavours stray or collide at BBQ's, this recipe for BBQ Trout and Grilled Artichoke is me in a nutshell. I'm no Heston Blumenthal (clearly from this mash up of flavours) but I really cannot see the point in getting stressed about foods, heck! We have enough stress in our lives already right?
When I told Brett I'd made tartar sauce to go with it he said 'you don't have tartar sauce with trout'…did anyone ever actually say those words? Did Mrs Beeton specifically say 'don't, whatever you do add tartar sauce to a plate of trout' in her book of Household Management or recipe collection, I'm not going to Goggle it but I'm 99.9% certain she didn't beside, what can I say, I love homemade tartar sauce (blows raspberry to Brett).
The good news is this is an easy…really easy, meal to make on the BBQ with minimal preparation beforehand and if you're entertaining it'll still have the wow factor, what's not to love; impressive food, little preparation, minimal mess and easy to make on a BBQ with no risk of cross contamination.
The other think I love about this recipe is it's picky food, now, if you have an issue with picky food you've got two options here; run away now, don't look back, this recipe's not for you. Or, you can stick around, hear me out and have some fun with this (whispers…you can eat this with your fingers if you like, just imagine, no plastic forks)
There are three easy parts to this BBQ Trout and Grilled Artichoke recipe, the trout, the artichoke and a homemade tartar sauce. It took me under 30mins to prepare the lot and BBQ time is 15-20mins depending on the heat of your BBQ.
BBQ Trout with Grilled Artichoke and Tartar Sauce
A really simple recipe to recreate, only 30min prep time and can be done in advance making this the perfect BBQ food, only needs 15-20mins on the grill to cook and can all be done in foil to avoid cross contamination.
Ingredients
BBQ Trout Parcels
4

fillets

fresh trout

4

spring onions

2

cloves

garlic

4

tbsp

olive oil

salt & pepper to taste

1

lime sliced
Grilled Artichoke
2

globe artichokes

2

tbsp

olive oil

salt & pepper to taste
Homemade tartar Sauce
100

g

free from mayonnaise

1/2

tsp

mustard

4

sweet pickled gherkins

diced finely

1

tsp

gherkin vinegar

use the vinegar from the jar
Instructions
Preparing the Artichokes
To prepare the artichokes peel off the smaller leaves around the base of the artichoke and cut the stem so you only have 1-2 cm stem left

Using a sharp knife cut the artichokes in half and put them all in a bowl of water mixes with lemon juice, this will prevent the artichokes from going brown (hurry! they brown quickly!)

Take one artichoke at a time and remove the core or 'choke'. This is a member of the thistle family so the middle resembles a flowers inner, not at all edible! You'll need to remove any purple leaves too. Once cored, pop back into the lemon water and continue until all are cored.

Place the halved cored artichokes into a steamer and steam for 20 mins
Prepare the Trout
While your artichokes are steaming place your 4 trout fillets onto a square of oiled baking foil.

Add the chopped spring onion, garlic and a slice of lime, add salt and pepper to taste and drizzle with a little olive oil.

Fold in the corners of the foil square and create a parcel making sure to seal to prevent any leakage. Set aside in the fridge until you're ready to BBQ.
Prepare the Tartar Sauce
Add the finely chopped gherkin to a bowl and add the mustard, mayonnaise, vinegar and salt and pepper, mix thoroughly and transfer to a serving dish, pop into fridge until needed.
Cooking the Trout and Artichoke
To finish to recipe simple add the artichoke to the BBQ grill for 15-20 mins and add the trout for the last 5-10 mins. The artichoke can be cooked in foil if cross contamination is an issue.
Make sure you keep your eyes peeled for all the other fabulous recipes that will be coming your way from my fellow bloggers. You just need to search under #FreeFromBBQ(s) across social media.
You'll find recipes from:
Mel – Le Coin De Mel has created chorizo and cod kebabs
Vicki – Free From Fairy has created Veggie Burgers
Emma – The Free From Farmhouse
Nathalie – The Intolerant Gourmand
Sarah – The Gluten Free Blogger
Kate – Gluten Free Alchemist
Chloe – The Adventures of An Allergy Mummy
Midge – The Peachicks Bakery
Eb – Easy Peasy Foodie
Check it out! I'm sharing this #FreeFromBBQ recipe with these other blogs
[su_row]
[su_column size="1/3″]
[/su_column]
[su_column size="1/3″]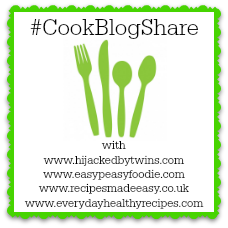 [/su_column]
[su_column size="1/3″]