Pirate Picnic & Treasure Hunt anyone?
For those of you who follow my blog you will not have escaped to notice a certain #FreeFromPicnics theme this month, when debbie&andrew's approached me to create a recipe to promote the forthcoming Coeliac UK Treasure Hunt Challenge I thought how wonderful to round up this month of free from picnic ideas with a family friendly charity event…with dressing up to boot! So read on to find out more about the events coming up and my perfect Pirate Picnic recipes.
Coeliac UK ran a series of Treasure Hunt Challenge's last year and are planning three more pirate-themed treasure hunts, sponsored by debbie&andrew's sausages on the following dates;
Cardiff Saturday June 10
Edinburgh Sunday September 24
London Saturday November 25
The events promise to bring together teams of pirates with a common goal; raising money, awareness and making friends who share the same daily challenges.
Last years 2016 Treasure Hunt challenge…
saw the The Stillness Coeliac Superstars team gather in their pirating glory; among seventeen teams who took part in last year's Treasure Hunt Challenge they said: "It was so nice undertaking this activity with other families who we are getting to know well.  Thank you very much for bringing us together!"
Neil Cooksey from debbie&andrew's commented: "Coeliac disease is a serious issue, but it does not mean we shouldn't have fun raising money to fund support, campaigns, and research into this condition and raise awareness of its symptoms.  It can be an isolating condition, so the treasure hunts also aim to bring families, friends and those affected together in a supportive situation with the opportunity to share insights and be understood."
If you've not come across debbie&andrew's sausages yet, they have a wide range of gluten free sausages and are constantly bringing out new flavours, more recently I've found these Clean & Lean chicken sausages [pictured below with Perfect Pork sausages] on the shelves in our local store. I'll be honest here, I'm fed up with supermarkets changing their minds about adding wheat to their own-brand sausages and have been caught out before so now I reach for debbie&andrew's sausages because a) they taste great and b) I don't have to waste time reading packaging!
Not sure about you but I like picnic foods to be simple, no balancing foods on a flimsy paper plate or using a tupperware lid for me, no siree Bob!…pick it and run foods I call them, the sort you can shove in your mouth and run off to climb a tree or grab the swing in the park when it comes free…and that's just me, the kids get up to their own things!
These two recipes are just that, pick it and run recipes…so perfect for an on-the-go Treasure Hunt in a portable pirate picnic bag over your shoulder wasting no time on finding the booty!
Shiver Me Sausage Twists
Almost embarrassingly easy to make, yet oh so effective, these sausage twists are really good so be warned, you'll chomp your way through the lot of them before anyone else gets a look in!
Ingredients
1

packet

gluten free puff pastry

ready rolled would be perfect, but if not you can buy a block

3

tbsp

tomato puree

1-2

debbie&andrew's sausages

I used Perfect Pork this time

1

egg

beaten for wash

pinch

salt & pepper to taste
Instructions
Preheat the oven to 220°C

Place your puff pastry roll onto your work surface and spread the tomato puree over one half of the pastry.

Over the other half squeeze the sausage meat out of its skin and smooth meat evenly...your going to get messy here, there's no other way to do it sorry!

Season both halves with salt and pepper

Fold pastry in half so that tomato side and meat side meet.

Brush top half with egg wash and cut into thin strips, about the width of your finger.

Take hold of one end of the strip and twist to get a corkscrew effect, apply more egg wash if necessary and a sprinkle of salt

Place onto a baking sheet and cook for 10 minutes until golden brown

Allow to cool little before transferring to a cooling rack.
The second pirate picnic recipe is again, ever so simple, and another pop it in your mouth and run delicious morsel!
Yo-Ho Toad-in-the-Hole
Mini toad in the holes, what could be cuter? These are perfect picnic grub, small enough to pop in your mouth - delicious!
Servings
:
18
mini toad in the holes
Ingredients
100

g

cornflour

100

ml

milk

milk alternative if making dairy free

2

eggs

pinch

salt & pepper

pinch

dried/fresh parsely

1-2

debbie&andrew's sausages

I used Perfect Pork sausages
Instructions
Preheat your oven to 220°C

Using a pair of kitchen scissors cut your sausage(s) into fingernail size pieces (eww, why did I think of Sweeney Todd then!)

Dry fry the sausage pieces in a frying pan until gently browned

Add the pieces of sausage to a well oiled mini muffin tin

In a jug measure out the flour and milk and add the eggs, beat until smooth, add the seasoning and parsley to taste.

Pour Yorkshire batter over the sausage pieces and pop into the oven for 10-12 minutes until risen and golden brown...these will probably not rise like a Yorkshire pudding more like a popover.

Allow to cool a little before transferring to a cooling rack.
If you would like to enter the treasure hunts as an individual or in a team, the events cost £5 per pirate or £15 for a team of six, and everyone is just asked to raise as much sponsorship as they can.  For more information, see:
www.coeliac.org.uk.  debbie&andrew's supports other community projects through its micro sponsorship scheme.  Details on debbie&andrew's gluten, wheat and dairy and allergen free products, charity projects and competitions can be found at www.debbieandandrews.co.uk, Facebook www.facebook.com/debbieandandrews  or Twitter @d_a_sausages
Disclosure:
*Sponsored Content: I was approached and paid for this post by debbie&andrew's. My opinions are always 100% honest and the content including photos are my own (where this is not the case they are always credited). Thank you for supporting those brands that support Glutarama.
Check it out! I'm going to share my Pirate Picnic ideas with these other blogs
[su_row]
[su_column size="1/3″]
[/su_column]
[su_column size="1/3″]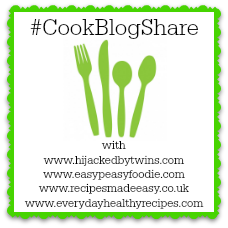 [/su_column]
[su_column size="1/3″]