This page contain affiliate links. Please refer to my Disclosures Page for more details.
Just to keep you on the edge of your seat, here's the front cover of my updated Back to Biscuits recipe book (original print 2017) make sure you're subscribed to the newsletter to be the first to find out about it's release date and grab your early bird discount.
The links below are to products I use and trust. I've added them to help you find the tools to recreate identical results to my recipes. The cookie cutters in particular will probably be of interest to accompany my book Back to Biscuits. By clicking on the links here you're telling Amazon that I sent you there, this is why I get a few pennies from Amazon to say thank you at no extra cost to you.
---
Biscuit Cutters
---
Baking Essentials
---
Decorating Tools
---
Kitchen Electrical Tools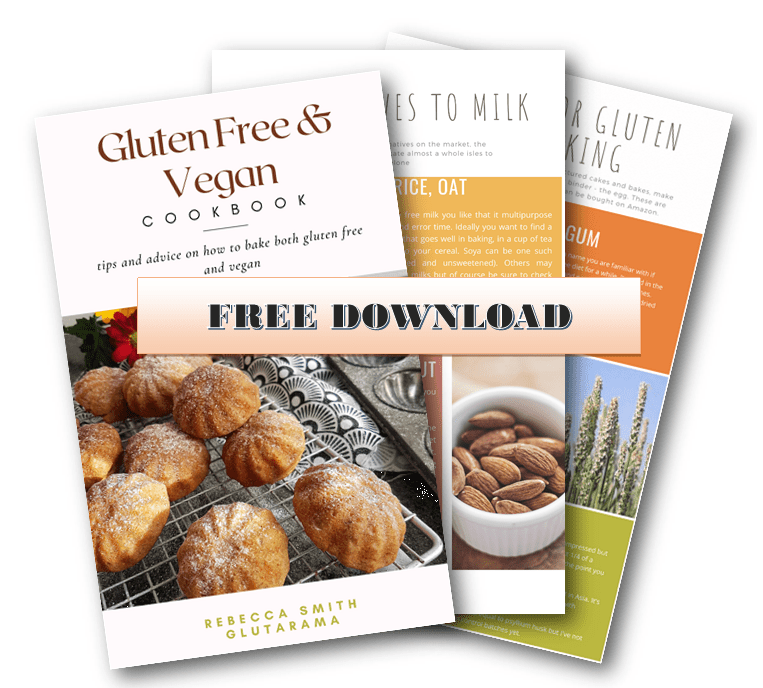 Never miss out again…
Sign up to my weekly Friday newsletter and not only get a FREE e-Book (currently my Gluten Free & Vegan Cookbook) but also get VIP subscriber discounts on free from goodies delivered to your door. Join me in my journey and learn to make anything gluten free.
*disclaimer: I use affiliate codes on my website, the vast majority are to Amazon. If you click on any of the links or images in the post and make a purchase my family will benefit from a small % of that purchase at no extra cost to you, in fact, for full transparency, in 2020 I made my first £25, and recently in 2022 I reached my next £25 (Amazon don't transfer the money until you reach £25). As you can see, it won't make me a millionaire but it will treat me to a few coffees, Lord knows I need the caffeine!
Join my friendly Facebook Group
life's a drama, gluten free doesn't have to be….