Okay then Rebecca what competition did you win to go on such an awesome Pilates Retreat? Nope, not a competition, this is more of a case of me, on a mission, to reunite myself with my Pilates teacher and good friend Susie and her husband James. She thought she could get rid of me but no, and this time I was bringing nine free from bloggers with me!
That opening may sound a bit stalker-ish. The truth be told that along with my Monday night class I felt as though I'd been through the mill with Susie, the move to France was not an easy one and as her Domaine du Pignoulet and Pilates Retreat dreams became a reality we felt part of it too. I've followed Susie's blog with baited breath as the studio and redecoration has taken place and now, FINALLY, I was going to see it with my own eyes.
What a sight to behold.
But more about that in a moment.
I'd mentioned to Susie about my gaggle of free from blogger friends (they're more than just friends, they're family to me) and how we could all do with a Pilates Retreat and that's when the cogs started to turn. Susie and James would treat us to a three day, two night retreat and all we had to do was find the plane fare and care hire. This exercise was designed to teach my blogging family a thing or two about the benefits of Pilates and in return we were going to educate Susie and James on how to cater for a bunch of 'uncaterables'. Off to check if that's a word in the Oxford English Dictionary … bear with.
No, it's definitely a new word. I'm claiming dibs on it now, uncaterable belongs to me!
I don't think we'd intended on testing Susie and James' culinary skills quite as dramatically as we did but I'm thrilled to say that they both exceeded all our expectations when it came to eating as all their research had been done before hand and at no point did anyone feel that awkwardness we all feel from time-to-time when out to eat, nor did anyone feel concerned about the food placed in front of us. Between us we covered all 14 allergens, plus Coeliac Disease, veganism and intolerance's. BINGO!
Now to set the scene. Imagine turning a corner and seeing a long gravel drive behind heavy iron gates with stone lions guarding the entrance. The sky was a perfect sapphire blue and Susie, James and Dotty the Jack Russell stood with open arms to greet us.
One all the cuddles and hugs were out of the way, we were taken on a guided tour of the grand farmhouse that has been in James' family since 2000. What struck me immediately was the fact that the photos on the website just didn't do it justice, don't get me wrong the photos are lovely but there are little quirky elements that escape photographs or get lost in the 'main' features, and I'm all about the quirky bits. Huge shutters, romantically creaky staircases, ornate hinges and locks. I could still be looking around the house a week later and notice something new.
Every room was as beautiful as the last and when it came to sharing across the six bedrooms, and as a bit of fun, we all popped our names into a hat which was a lovely way to do it. Once we'd settled and freshened up we reconvened around the outside dining table for lunch following our long journey.
Pilates Retreat Free From Catering
The meals across the three days were all homemade and consisted of;
Breakfast: granola, muesli, yogurt, a selection of dried fruits, honey, fresh juice, local bread, fried tomatoes and toast.
Lunch: hummus, three bean salads, cheese boards, pates, local meats, stuffed peppers, various salads and local breads.
Dinner: was a three course meal each evening with delicious pasta dishes, spiced chicken, salmon wrapped in Parma ham , fresh mint and pea soup, tomato stew, hassle back potatoes, boozy figs and vegan chocolate mousse.
In the afternoon we were again tempted with an array of free from cakes, energy bars and balls plus throughout the day the tea, coffee, water and wine flowed. How could I forget; figs! lots of figs.
As this was a Pilates Retreat we obviously did some Pilates, two lessons per day in fact but anyone wishing to do more could do three as this is Susie's normal schedule for a Pilates Retreat. Not everyone in the group had done Pilates before but everyone left vowing to find a local class they could join once back home in the UK or Ireland, that's the magic of Susie and her wonderful lessons and attention to detail.
Oh! Did I mention the pool? When we weren't doing cat, cow or paperclips in the studio we were either walking in the peaceful surrounding area, browsing a local market or lounging by the pool reading a book (or trying to read, which is normally what happens when you lump all of us natter-boxes together!)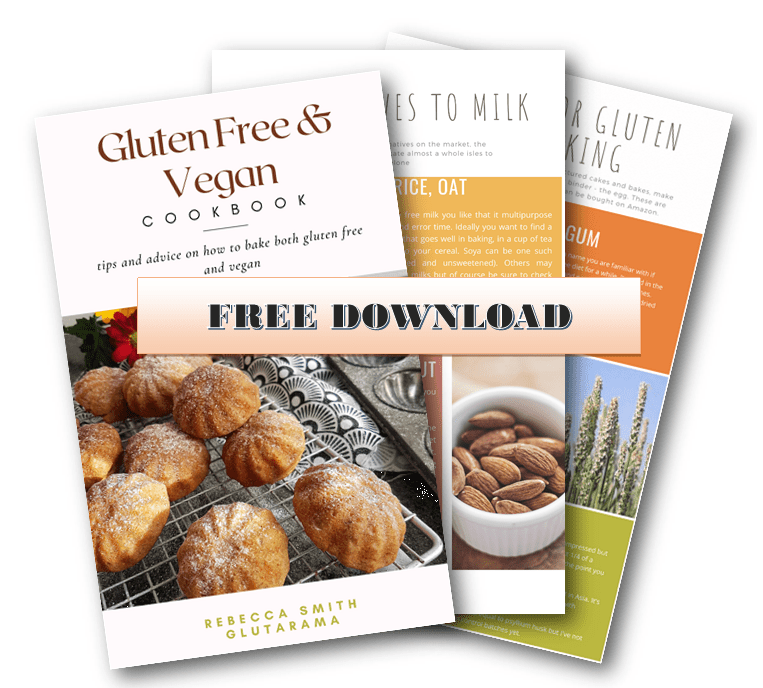 Never miss out again…
Sign up to my weekly Friday newsletter and not only get a FREE e-Book (currently my Gluten Free & Vegan Cookbook) but also get VIP subscriber discounts on free from goodies delivered to your door. Join me in my journey and learn to make anything gluten free.
While I mention it, the market was a wonderful experience, kind of like a car boot but much, much better. An excellent opportunity to brush up on some rusty language skills is was just about able to understand my way around making a couple of purchases whilst others took to the shade in a café and sipped coffee watching the world go by. No one was in a hurry, we were all totally absorbed into the laid back nature of the locals.
So what next?
Well, a bunch of us have already booked again for the same time next year are sorting our deposits. James told us about near-future plans to build an indoor studio for the purpose of an all year Pilates Retreat, but in addition to this there are plans for a hot tub and sauna too. Susie has shown me some beautifully quirky storage barns that she plans to convert into massage rooms and the great barn is perfect for hosting large dinner parties' ideal for special occasions.
With that in mind Susie and James not only hold their Pilates Retreat here, but also work on a B&B, half board and full board basis and often have groups of families renting the farmhouse out over the summer period. In fact, my sister adores the south of France and I've already shown her my photos and the location and we're working out how soon we can book for maybe three families to enjoy what Domaine du Pignoulet has to offer.
Pignoulet lends itself not only to retreats but to celebrate an occasion for family/friends, for artists, book groups, golfers, card players, cyclists, runners, walkers etc. If you have a group and want some time away please contact us. We will cater to your specific requirements & you will have exclusive use of Pignoulet and its facilities.
I've actually gone ahead and done some research about places to visit and there are plenty of beautiful towns of historical interest, castles, museums, beach lakes and of course the Pyrenées Mountains too. Whilst Domaine du Pignoulet is perfectly rural and peaceful, it's only a short drive away from new adventures and memories in the making.
I simply cannot wait to return.
You Tube Video courtesy of the wonderful Le Coin de Mel
For other reviews go check out my fellow Pilates Retreat bloggers
Free From Farmhouse | Just Eilidh | Le Coin de Mel | Sneaky Veg | Dairy Free Kids
The Gluten Free Alchemist| Peachicks Bakery | Veggielicious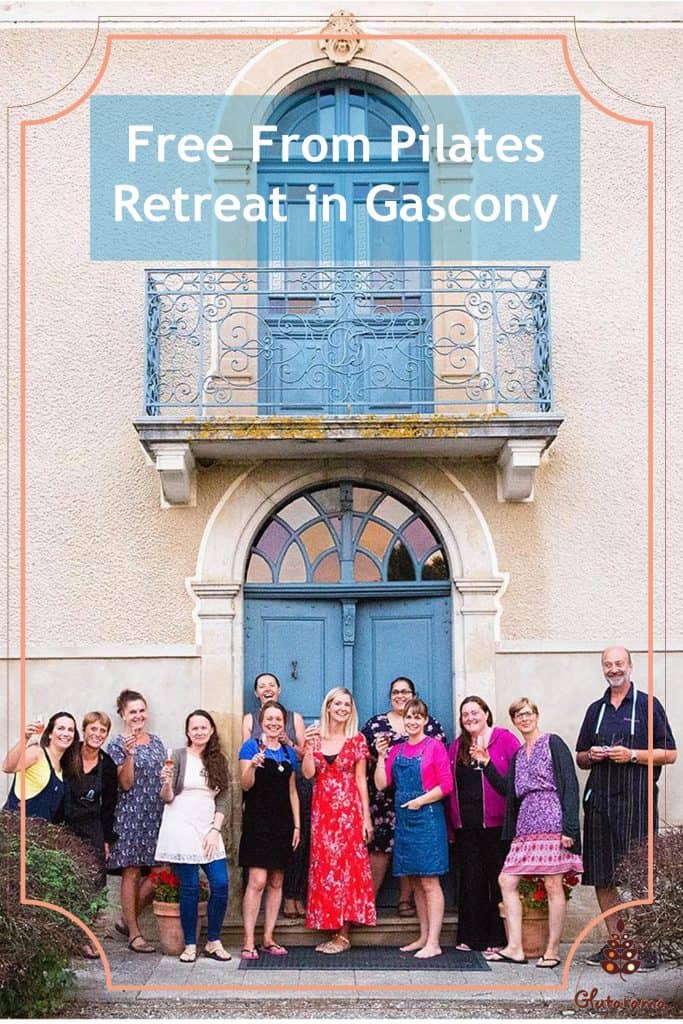 Disclaimer: as stated in the post I was very lucky to stay with my friends Susie and James for free, I just had to cover plane and car hire costs, despite this, my thoughts are my own and to be honest I still don't think I've done this beautiful place the justice it deserves, it has to be seen and experienced to be believed.
I love to see your own photos of my bakes, dinners and treats head to your favourite social media account and don't forget to tag me in @glutarama
Subscribe to my email list so that you get NEW recipes straight in your mailbox every Friday PLUS a FREEBIE and access to some amazing gluten free DISCOUNTS