*disclaimer: I use affiliate codes on my website, the vast majority are to Amazon. If you click on any of the links or images in the post and make a purchase my family will benefit from a small % of that purchase at no extra cost to you.

For full transparency, in 2020 I made my first £25, and in 2022 I reached my next £25 (Amazon don't transfer the money until you reach £25). I'm now up to £17.80 for 2023 so edging closer to the magical £25 mark!!

To date I have made £69.28 since I first started the scheme in 2017. It won't pay the bills, that's for sure but it does help to pay for ingredients or little treats to cheer me up!
Be sure to read to the end to scoop an exclusive 10% OFF code for you to use on gluten free pies and other products at The Pie Life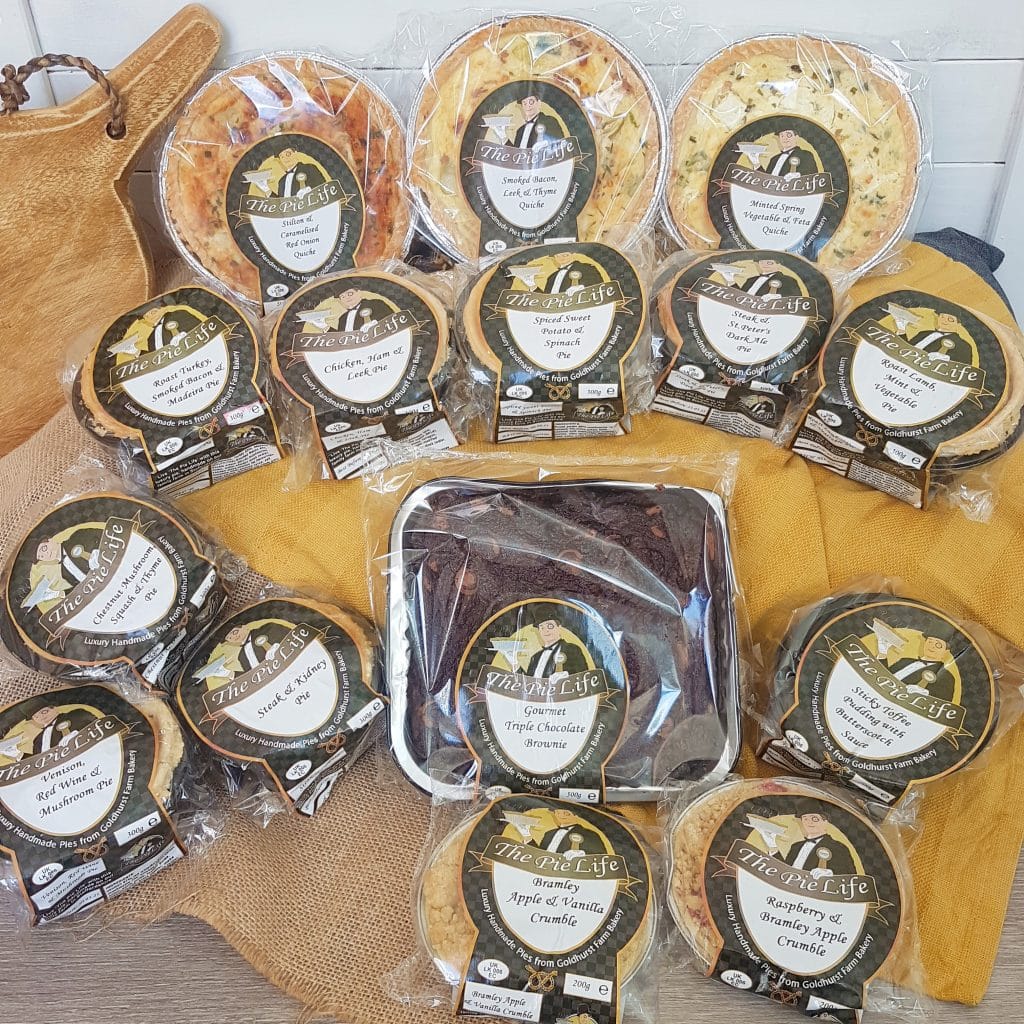 I love pies. More importantly WE love Gluten Free Pies. That wasn't the Royal we, that was me and my family. If you're a regular here you'll remember I have fuss-pot number one, the Coeliac who's fussiness can also be attributed to her autism and then there's fuss-pot number two who eats chocolate spread sandwiches and dips them in salad cream – also autistic!
You see what I have to deal with here!
Well when Mr Pie Man of The Pie Life emailed me to ask if I'd be interested in his wears (I am trying so hard not to slip into Simple Simon met a pieman – can you tell?) I almost bit his hand off. We were in the thick of lockdown and I needed food to stock the fridge and freezer desperately and the family were ready to mutiny if I didn't come up with something new to eat.
Two days later and we had a delivery of carefully, actually, I'd say lovingly, packed frozen gluten free pies and other goodies in a bumper box that totalled £60 and let me tell you now, I would gladly pay this for the quality products we received. In fact, I plan to make an order soon (maybe after this heatwave though!).
What Different Gluten Free Pies Flavours can you get?
By now you're probably saying shut up Rebecca and tell us about the pies. Well, they were really good, I mean REALLY good. No disappointing bits of gristle in the meat pies, no cavernous holes where filling should be – these were packed to burst with filling. I have a confession to make at this point, I was so excited about eating the pies that I didn't take any photos of them HUGE blogger fail but what can I say – I was too busy eating! The choice of pies are;
Classic Steak & Kidney Pie
Roast Lamb, Mint & Vegetable Pie
Chicken, Ham & Leek Pie
Roast Turkey, Smoked bacon & Madeira Pie
Staffordshire Steak & St Peters Dark Ale Pie
Venison, Red Wine & Mushroom Pie
Roasted Vegetable & Goats Cheese Pie
Spiced Sweet Potato & Spinach Pie
Chestnut Mushroom, Butternut Squash & Thyme Pie
My personal favourite's were the Spiced Sweet Potato & Spinach Pie and the Chicken, Ham & Leek Pie the kids found some of the filings a bit too 'grown up' for their palette, but as I said earlier – Fusspots the both of them! They did like the pastry and of course the puddings went down a treat (we'll come onto those in a minute). I loved the portion size; you got a decent hunk of pie for your money and gluten-eater hubby said that he loved the pastry and wouldn't be able to tell in a blind test that it was gluten free.
Do they make Dairy Free or Vegan Gluten Free Pies?
Yes they do. They have a dedicated Vegan Gluten Free range so nobody need miss out. In fact many of you will be pleased to hear that the Vegan products are also made in batches on separate days, using separate processes to ensure there is no cross contamination of dairy*. I personally could eat all of these with no issue, as you may be aware I am intolerant to eggs and dairy in particular and found these super delicious with no adverse effects on my tummy afterwards. *anyone with severe milk protein allergies please use your usual common sense and contact the factory if in doubt.
Savoury
Spiced Sweet Potato & Spinach Pie
Chestnut Mushroom, Butternut Squash & Thyme Pie
Sweet
Bramley Apple & Vanilla Crumble
Classic Blackberry & Apple Crumble
Raspberry & Bramley Apple Crumble
Classic Handmade Bramley Apple Pie
What other products do Pie Life sell?
That's not all folks, there's more! It's not just gluten free pies, you can also get Quiche too and all the other goodies listed below. Now I have to hold my hand up at this point and say 'My Name's Rebecca – and I ate quiche'. I know, I know, this is really rubbish of me as I know many of you can't make that choice if you have allergies but I LOVE QUICHE and had been craving it recently so when three landed in my lap I was weak. However, for those of you who can eat quiche I can tell you hand on heart that these were delicious. I had a small(ish) slice of the first three listed below, my only feedback would be that the bacon quiche was slightly over-salty but other than that they were every bit as amazing as I'd remembered a quiche to taste and the pastry was lovely and surprisingly light. If you're a cold quiche kinda person you'll be pleased to know these tasted perfect cold with salad as part of a ploughman's too.
Savoury
Minted Spring Vegetable & Feta Quiche
Smoked Bacon, Leek & Thyme Quiche
Stilton & Caramelised Red Onion Quiche
Mature Cheddar, Red Leicester & Chive Quiche
Roast Red Pepper, Feta & Sunblushed Tomato Quiche
Traditional Hand-Raised Pork Pie
Sweet
Classic Sticky Toffee Pudding with Butterscotch Sauce
Gourmet Triple-Chocolate Brownie
I've not mentioned pennies yet, the gluten free pies and other produce range in price from £3.50 to £4.75 for the quiche. There is a minimum order of £25 and orders over £50 receive FREE mainland UK delivery.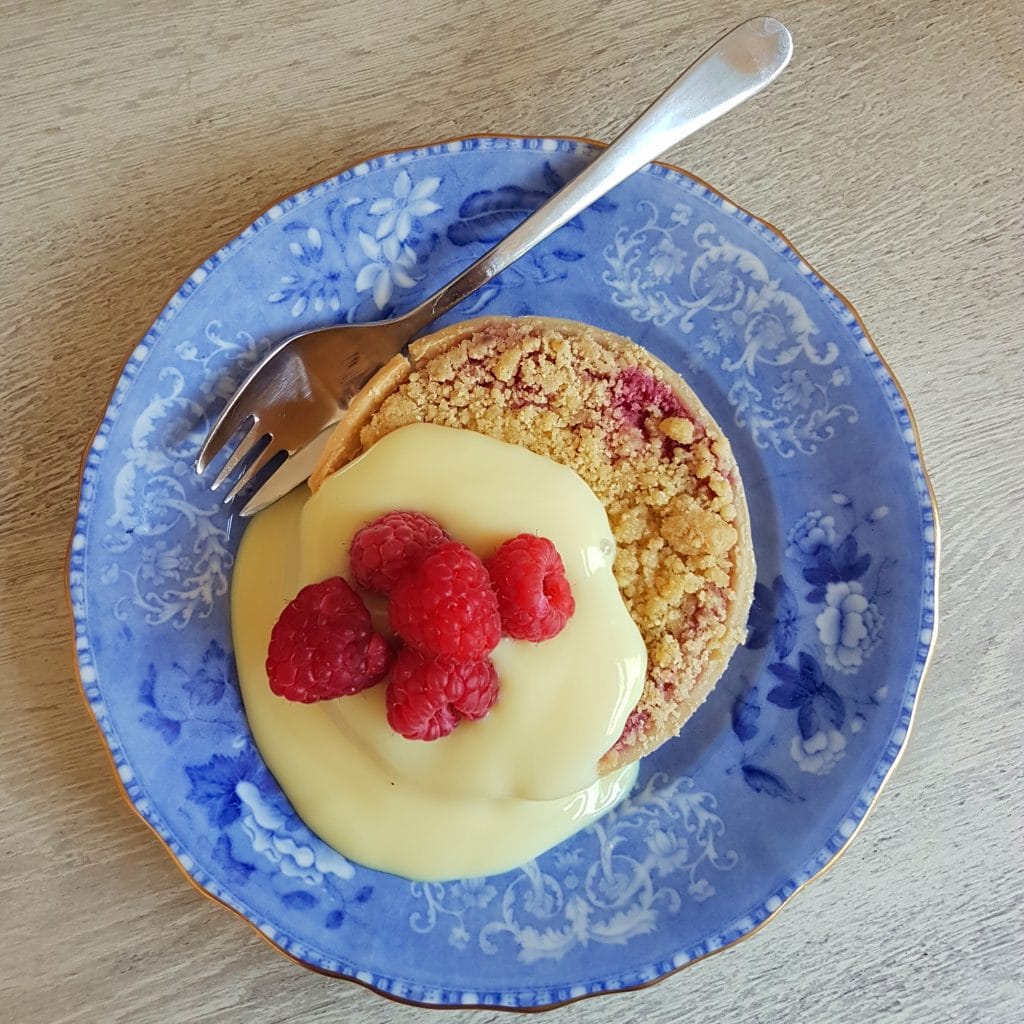 A bit of background on Pie Life
I'll let the experts at The Pie Life do the talking here…
3 years ago we made the move to go completely Gluten Free having spent 18 months designing a GF shortcrust pastry recipe that was just as good as our original wheat based recipe which won Champion Pie at the British Pie Awards in 2017.
During this development phase we also developed a GF suet pastry, GF crumble, GF sweet pastry and have since worked with partners in the food industry to master a range of GF desserts and other GF pastries to produce a product menu which has supplied many high-brow gastro pub groups and restaurants in the UK over the past couple of years.
The brief being that these pubs wanted products which they could sell on their core menus which were GF but products that Joe Public who wasn't a coeliac wouldn't be able to tell were GF. This went down incredibly well allowing them to satisfy coeliacs with core menu dishes instead of having to have a separate GF menu.
To date Pie Life pies have won highly commended and gold awards in the following;
British Pie Awards 2018, 2019, 2020
5 Great Taste Awards in the Free From category 2019
2 Free From Awards 2018.
So there you have it, my pie – quiche -pudding – brownie review courtesy of the lovely folk at Pie Life of Goldhurst Farm Bakery in Staffordshire. Hope you've been tempted and support the team now, during the tail end of lockdown and into the future. Look past the pinnable image for the 10% OFF code.
If you liked this review for Gluten Free Pies, then scrapbook the love over on Pinterest
---
As promised, the code to get
10% off gluten free pies and other products at The Pie Life
is "GLUTARAMA" – enjoy!
---
I love to see your own photos of my bakes, dinners and treats head to your favourite social media account and don't forget to tag me in @glutarama
Subscribe to my email list so that you get NEW recipes straight in your mailbox every Friday PLUS a FREEBIE and access to some amazing gluten free DISCOUNTS
If you've only just happened across my blog Glutarama, then you may also be interested to know this is not the main topic I write about, the majority of my posts relate to free from recipes and food reviews, as our family are affected by Coeliac Disease, egg, dairy other intolerances it keeps me busy in the kitchen, but boy do I have fun experimenting for my family and followers.
So you like pie do you? well then how about this Gluten Free Pumpkin Pie or how about my Old Fashioned Apple Pie; free from dairy and gluten