Mocha Cake and friends for lunch, what could be more idyllic? Hey I know how about throw two puppies and two gorgeous little girls into the mix and an adult size drum kit…wait…what?
That's just how we tend to rock and roll here in the Glutarama household, very little is 'normal' or 'average' here. Last Friday was a very long awaited meet up with two lovely bloggers (each previous date had been called off last minute by my dramatic life getting in the way!) To avoid any further disruptions Mel and Emma came to me and while Emma is a relative stones thrown from where I live, Mel has to travel miles and it took her 1.5 hours bless her, how I love them both. Even better, they each brought their youngest with them so I got to giggle with toddler antics and puppy chaos.
photos courtesy of Mel Knibb, Le Coin de Mel[/caption]
I'd promised to bake for Emma and Mel and Mel had specifically requested a coffee cake of some description, she'd seen my Chocolate Orange Cake and commented that it would be gorgeous as a mocha cake, so hey-presto, I had a few practise runs and come up with this beauty (which I've actually made twice more since for family). My bake for Emma, not being a fan of coffee, was my Chocolate and Pear Cake which I'm ashamed to say we never cut!
photo courtesy of Mel Knibb, Le Coin de Mel[/caption]
We had so much to catch up on and we laughed cried and laughed some more. Throw into the mix a hot bowl of soup for lunch and a brief bash on the drums for the girls whilst I prepared the food and by the time we realised we'd not eaten any cake the clock was ticking and Mel took these gorgeous photos of my Mocha Cake just in time before having to shoot off for school pick up. When I offered Emma a piece of cake with her last cup of tea before she too had to shoot off she declined! I'd not photographed it yet and do you know what, I accepted her decline…WHO AM I? Who is this person I have become that I invite a dear friend over for cake and lunch and don't actually let her eat cake…Oh yes, that's right, I'm a food blogger. For shame Rebecca, for shame!
Good news is, I'm seeing the girls again this week and I will make sure everyone has their cake and eats it this time!
photo courtesy of Mel Knibb, Le Coin de Mel[/caption]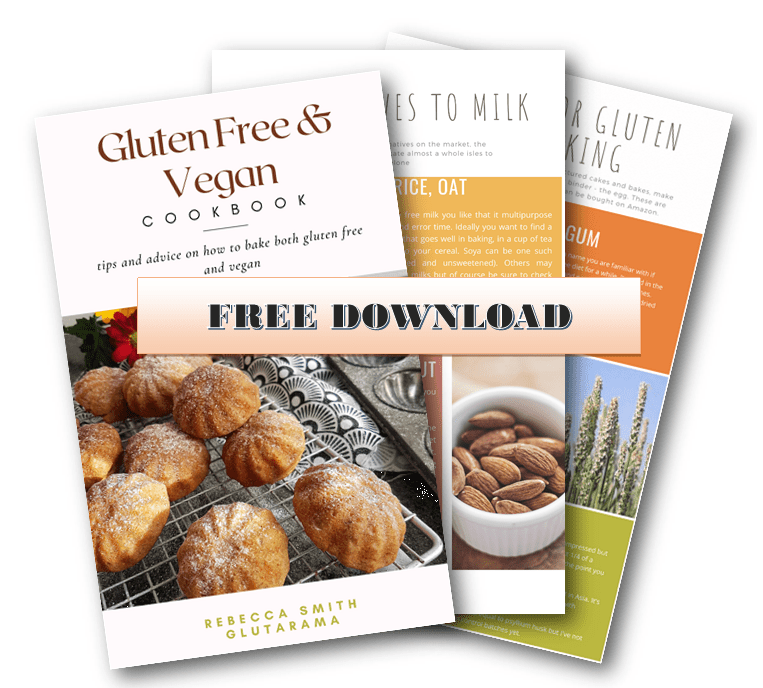 Never miss out again…
Sign up to my weekly Friday newsletter and not only get a FREE e-Book (currently my Gluten Free & Vegan Cookbook) but also get VIP subscriber discounts on free from goodies delivered to your door. Join me in my journey and learn to make anything gluten free.
Gluten and Dairy Free Mocha Cake Recipe
Mocha Cake
A delicious moist vegan and gluten free cake that melts in the mouth, perfect with a coffee or tea for a rich tea time treat
Ingredients
200

g

gluten free self raising flour

150

ml

dairy free milk

40

g

cocoa powder

150

g

golden caster sugar

50

g

butter or butter alternative (I use Flora plant butter)

2

tbsp

ground flaxseed

6

tbsp

water

1

tsp

psyllium husk powder (optional)

40

ml

strong black coffee or coffee extract
Icing Ingredients
40

ml

strong black coffee or coffee extract

30

g

butter or butter alternative (I use Flora plant butter)

80

g

icing/confectioners sugar

100

g

70% dairy free dark chocolate
Instructions
To make the cake
Preheat the oven to 200°C (180°C fan)

Make your 'egg' by adding the ground flax seed and water to a glass and stir thoroughly to combine (if adding psyllium power add this too) leave to thicken.

In a large mixing bowl cream together the dairy free spread and sugar until light in colour.

Add the cocoa powder, espresso and milk and beat to combine.

Add the flax seed egg and after beating to combine add the flour, again beating to combine.

Spoon the mixture which should be a soft easy dropping consistency into a greased and lined 8" cake tin.

Pop into the oven for 25-30 minutes, when ready the cake will have a soft bounce and almost feel uncooked but a skewer will come out clean, the final setting process takes place on cooling so don't be tempted to overcook.
To make the icing
Simply melt the dark chocolate in a bowl in the microwave or over a saucepan of simmering water.

Add the dairy free spread, and espresso and stir quickly to combine.

Finally add the icing sugar and beat to a smooth ganache style icing.

Once the cake is cool pour the icing over the cake and tease evenly to the edges with the back of a spoon.
Nutrition
Nutrition Facts
Mocha Cake
Amount per Serving
% Daily Value*
* Percent Daily Values are based on a 2000 calorie diet.
Have you tried this recipe?
Let me know how it was & I will be super grateful. Take a picture & tag me @glutarama on your social media posts – I love seeing your photos more than you will ever know x
I've shared this with various weekly linkies including Mel and Emma's #FreeFromFridays. Mel write at Le Coin de Mel and Emma writes at Free From Farmhouse
And one last thing! I've linked with these other awesome bloggers pages, go check them out