This page contain affiliate links. Please refer to my Disclosures Page for more details.
Making these delicious Gluten Free Belgium Waffles is a labour of love but it is so very worth it … when I say labour of love, making the batter is the easy bit, it's the standing around and babysitting each batch of waffles through the cooking process that takes the time. If you have a good book on the go I'd read that between each batch, or go hang the washing out, but don't forget like I did recently!
I did own a simple but effective Waffle Iron which I prepped by simply spraying with a little oil spray. There are different schools of thought on 'to oil, or not to oil' in the case of waffle irons. Well, I've tried both methods and I've always found the first one always sticks to a certain extent. It's a bit like pancakes or crepes; you accept that the first pancake will only be a half decent pancake. However, if you spray a little oil for the first couple, you'll probably find that each waffle that follows doesn't need much in the way of anti-stick preparation because the waffle iron naturally gets 'greasy' as you go along. Just go with your gut instinct, what's the worst that could happen?
I'd suggest accepting that you need a good hour to make these but good news, they freeze really well so a tip would be to make as many as you can stand in one go and enjoy quick and easy waffles another day. This recipe makes 6+ waffles depending on the size of your waffle iron, I often double up and my last batch of waffles I managed to make 16. It's worth pointing out that a useful feature of my recipe cards is that you can enter the desired number of portions and the clever little card will adjust the ingredient quantities accordingly this is the same for all my recipes.
I did end up giving my waffle iron to Emma from Free From Farmhouse. The kids fancied waffles a while back and I dutifully got everything ready, only to realise that my waffle iron no longer worked on my new induction hob. Ah! Problematic, but as Emma happened to be coming over that weekend and so she was handed a cup of tea, and a waffle iron, as you do!
I am now the proud owner of an electrical waffle maker [the four waffle version below if you're interested] and have used it countless times now and I'm thrilled with it, a photo I posted on twitter caused quite a stir, but that's another story isn't it #overexcitedcoeliac.
Different ways to serve my Gluten Free Belgium Waffles
Oh my goodness, where do I start? There quite simply are hundreds of ways to enjoy your Gluten Free Belgium Waffles, whether you have a sweet tooth or maybe prefer something a little more savoury? I've listed below some perfect toppings from the fruity kind
| Fruit Ideas | Savoury Ideas | And to top it off… |
| --- | --- | --- |
| Stewed Apple & Cinnamon | Cream Cheese & Marmite | Melted Nutella |
| Tinned Dessert Cherries | Sardines in Tomato Sauce | Ice Cream Sauces |
| Poached Figs in Syrup | Grated Cheese | Ice Cream |
| Sliced Banana | Poached Egg | Squirty Cream |
| Tinned Apricots | Baked Beans | Chopped Chocolate Pieces |
| Sliced Strawberries | Crispy Bacon Rashers | Chopped Fudge |
| Crushed Blueberries | Scrambled Egg | Cake Sprinkles |
| Stewed Rhubarb & Ginger | Ham & Cheese | Mini Marshmallows |
| | | Chopped Nuts |
Other recipes that are similar to this Gluten Free Belgium Waffles
Okay so you've seen what I have to offer in terms of gluten free waffles but wait until you see these recipes from my gorgeous foodies friends who make up the #FreeFromGang (seriously, check out that hashtag, you'll be pleasantly surprised).
Vicki is a complete inspiration to me; I love her drive and passion for wholesome gluten free flour blends, to the point she's developed her own Fairy Flour. Vicki uses her flours in all of her cooking to prove just how versatile a blend it is eradicating the need for several bags of flour substitutes. Her Gluten Free Banana Waffles are certainly worth trying out, especially with her Wholegrain Fairy Flour.
Nathalie from Intolerant Gourmand made some delicious Oaty Waffles, guess what, she used Vicki's flour too! Nath often makes sure her recipes can be made not just gluten free but also dairy and egg free too so easy to adapt to your dietary needs. How about a savoury idea to tickle your taste buds?
Mandy from Sneaky Veg (yep, she's in our gang too!) makes the most delicious vegetarian and vegan recipes with, you guessed it, hidden vegetables so like Renee this is a great way of getting veggies into your little ones, or big ones, I won't judge! Mandy's Sweet Potato, Spinach and Ricotta Pancakes are not gluten free but swapping out the spelt flour for either white gluten free flour or even better Wholegrain Fairy Flour, these can easily be made gluten free too. Finally, how about Kate from Gluten Free Alchemist and these tempting Buttermilk Pancakes with Caramelised Banana Sauce. Now come on, you can't resist surely?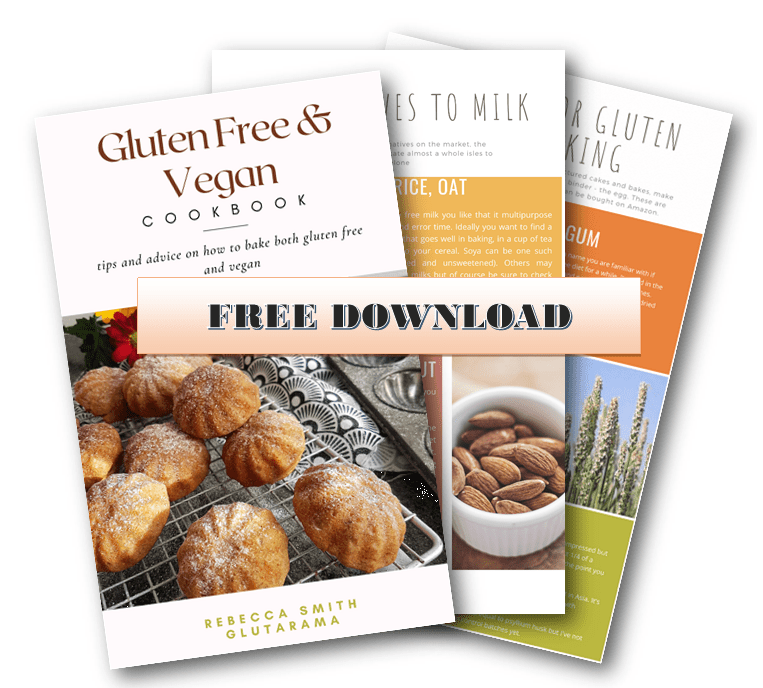 Never miss out again…
Sign up to my weekly Friday newsletter and not only get a FREE e-Book (currently my Gluten Free & Vegan Cookbook) but also get VIP subscriber discounts on free from goodies delivered to your door. Join me in my journey and learn to make anything gluten free.
Simple No Fail Gluten Free Belgium Waffle Recipe
If you make it and like the recipe I would be eternally grateful if you popped back and commented leaving a star rating as this will tell search engines that this recipe is worth checking out and others will get to find it in searches.
Gluten Free Belgium Waffles
A simple and delicious recipe for Gluten Free Belgium Waffles the whole family will rush to the table to enjoy. These are gluten free and can easily be made dairy free too with a milk alternative. With no end to the choice of toppings these waffles are sure to please every time.
Ingredients
90

g

gluten free plain flour

90

g

gluten free self raising flour

2

tsp

baking powder

1/2

tsp

salt

2

tsp

caster sugar

2

egg(s) separated

250

ml

milk

90

g

butter melted then cooled slightly
Instructions
Sift the flours, baking powder and salt into a large bowl and add sugar.

In a separate bowl or jug beat together the egg yolks, cooled melted butter and milk.

Add this to the dry ingredients and mix to combine and beat out any butter lumps that have formed.

In another bowl (sorry this is a 3 bowl job!) whisk the egg whites to stiff peaks and fold into the mixture.

Heat waffle iron (to check if iron is hot enough drop a bit of water onto it, if it steams and then disappears its ready). Alternatively use you electric waffle maker and follow manufacturer instructions to ensure it is ready.

I use a metal ladle to pour the mixture into each segment of the waffle iron, DON'T OVERFILL the batter does not have to reach all four corners of the waffle mould, this will happen in the cooking process.

Cook for 4mins and then, if using a waffle iron, turn over and cook for a further 2 mins.

The baking time becomes a bit of an art with practice; you may need more or less depending on your hob, waffle iron or waffle maker.
Notes
The cooking time in this recipe assumes you're making 6-8 but if like me you double up the mixture and you're using an iron, not an electrical waffle maker you'll be an hour at least at the stove (remember, it's worth it!) Another tip is to add each baked waffle to a baking tray in the oven on the lowest heat, firstly to keep them warm (I always do this pancakes too) until you're ready to plate them up, secondly to dry them out a little bit for a more authentic crunchy external texture and a soft fluffy inner.
Nutrition
Nutrition Facts
Gluten Free Belgium Waffles
Amount per Serving
% Daily Value*
* Percent Daily Values are based on a 2000 calorie diet.
Have you tried this recipe?
Let me know how it was & I will be super grateful. Take a picture & tag me @glutarama on your social media posts – I love seeing your photos more than you will ever know x
I love to see your own photos of my bakes, dinners and treats head to your favourite social media account and don't forget to tag me in @glutarama
Subscribe to my email list so that you get NEW recipes straight in your mailbox every Friday PLUS a FREEBIE and access to some amazing gluten free DISCOUNTS

*disclaimer: I use affiliate codes on my website, the vast majority are to Amazon. If you click on any of the links or images in the post and make a purchase my family will benefit from a small % of that purchase at no extra cost to you, in fact, for full transparency, in 2020 I made my first £25, and recently in 2022 I reached my next £25 (Amazon don't transfer the money until you reach £25). As you can see, it won't make me a millionaire but it will treat me to a few coffees, Lord knows I need the caffeine!
---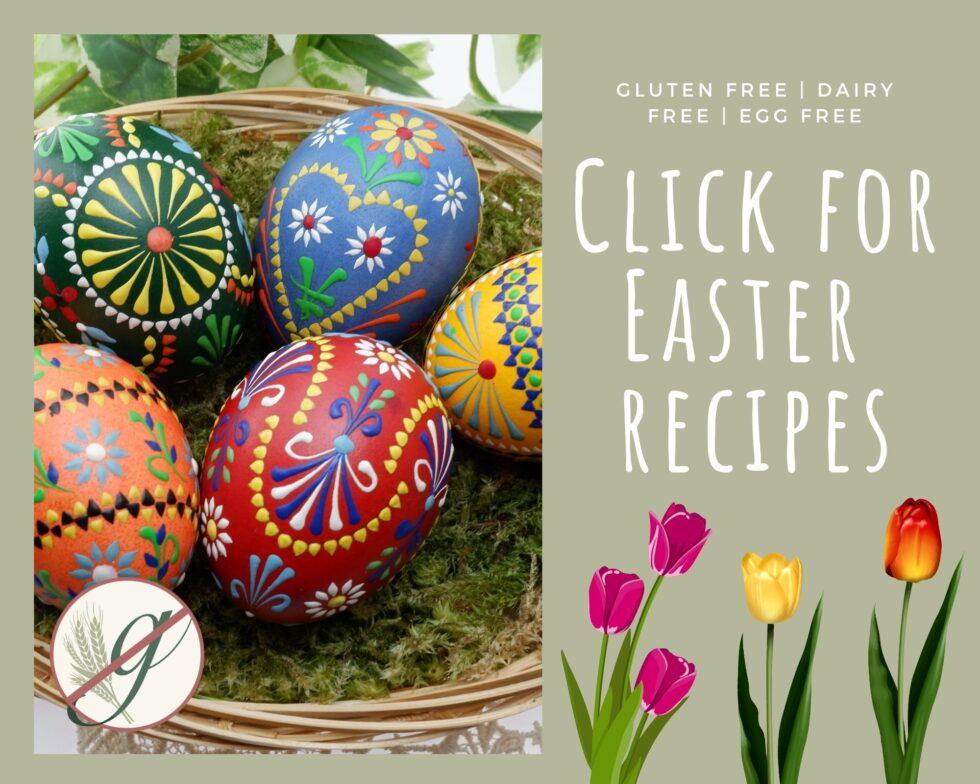 ---