Yikes! Malt loaf you say Rebecca, yes Gluten Free Malt Loaf the trick is that it's not actually traditional malt made from barley, this is my own malt replacement.
Where do I start? This Gluten Free Malt Loaf has been a labour love, there I am waving the 'Life's a drama, Gluten Free doesn't have to be' banner and I have to say I got my knickers in a right twist over this bake…I am however pleased to write that I I've done it, or as close as can be.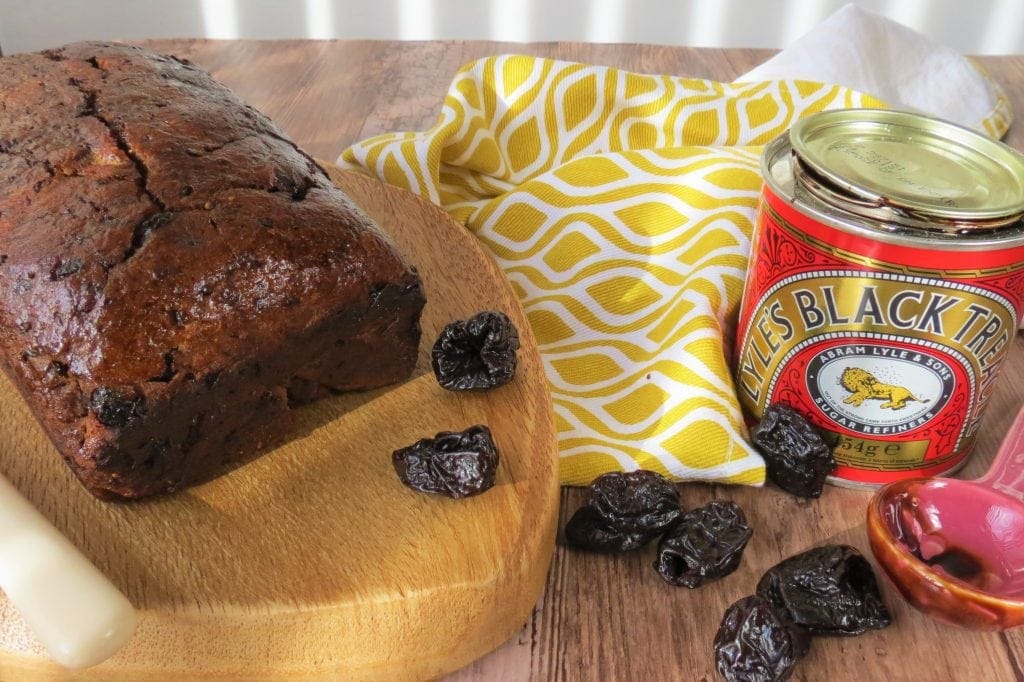 I'd had the idea rattling around my head for some time as to whether a malt loaf could be recreated gluten free, I love Soreen® Malt Loaf and wanted Bethany to have the chance to eat it too, it would be perfect in her lunchboxes for example. The first loaf I made was the right flavours but definitely not the right texture, to be frank it was like a hard lump of playdough. The second loaf I worked on a better texture and lost the flavour in the process so for the third I threw caution to the wind and added an egg, reduced the oil, and hey-presto. I wanted to make a heavier, sticky type bread rather than a malty light loaf, after all, with your run of the mill shop brought malt loaf you often find yourself sucking it off your teeth for the next 20 minutes, which let's face it is half the fun. If you try this recipe for yourself and add your own tweaks that work I'd love to hear about them.
How to make a gluten free malt paste
To make the 'Malt' paste I knew I had to capture all the malty rich flavour without the barley content. it took me a long time to get the right flavour and a consistency that can be used in several different recipes.
120 g snacking prunes
50 g dried snacking figs
2 tbsp black treacle
1 tbsp vanilla extract
50 g butter or dairy free alternative
1 tbsp cocoa or cacao powder for deeper colour
150 ml dairy free milk I used soya milk here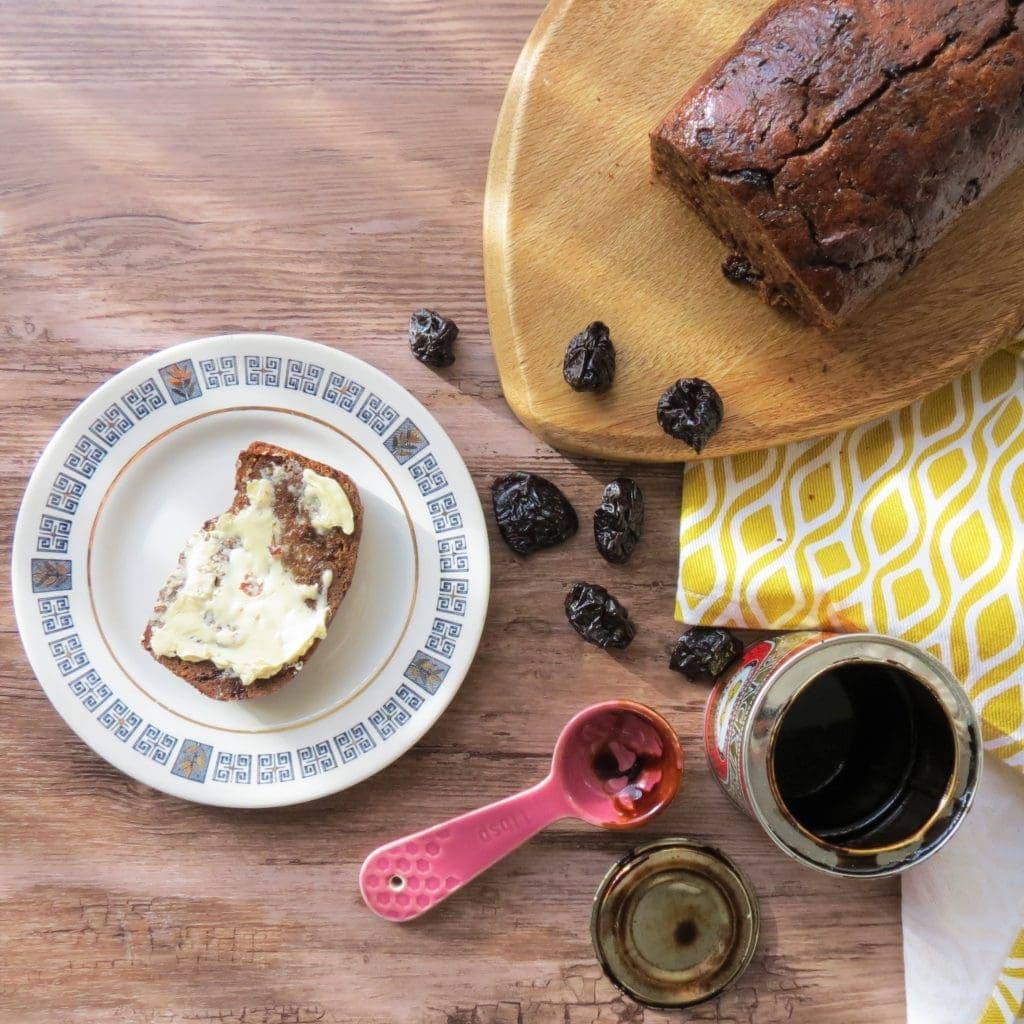 It's worth pointing out that I've also made this Gluten Free Malt Loaf using brown bread mixes too, and while they work really well, they do tend to have a shorter shelf life as they tend to go quite hard in texture the following day, so this updated version of my recipe has been developed over and over again with gluten free flours until I was happy with the end result.
How to make a flax egg

to make 1 flax egg you need the following ingredients:
– 1tbsp ground flax seed
– 3tbsp water
– 1tsp psyllium husk (optional but does add elasticity to baking)

Simply add all ingredients to a glass and stir before measuring out the other recipe ingredients, by the time you come to use your 'egg' mixture it will have thickened to a frog-spawn consistency (thicker if you added psyllium husk)

Then just add to your baking as you would an egg. For 2 eggs double the ingredients but note that recipes that require more than two eggs may fail due to lack of support in the structure.
Different ways to serve my Gluten Free Malt Loaf
Surely there's only one way to serve a slab of malt loaf and that's slathered with butter, or in my case dairy free spread. Have you heard of the phenomenon that is cheese and fruit cake? I've yet to try it but I wonder if my gluten free malt loaf would lend itself to this party for the taste buds too? Hmmm, I'm going to give it a go and report back.
As malt loaf seems to be a popular lunchbox filler I'd also suggest making these in tiny loaf tins too so the children (or adults, this isn't an age exclusive bake) can enjoy a deliciously filling bake with their lunches to see them through to dinner time.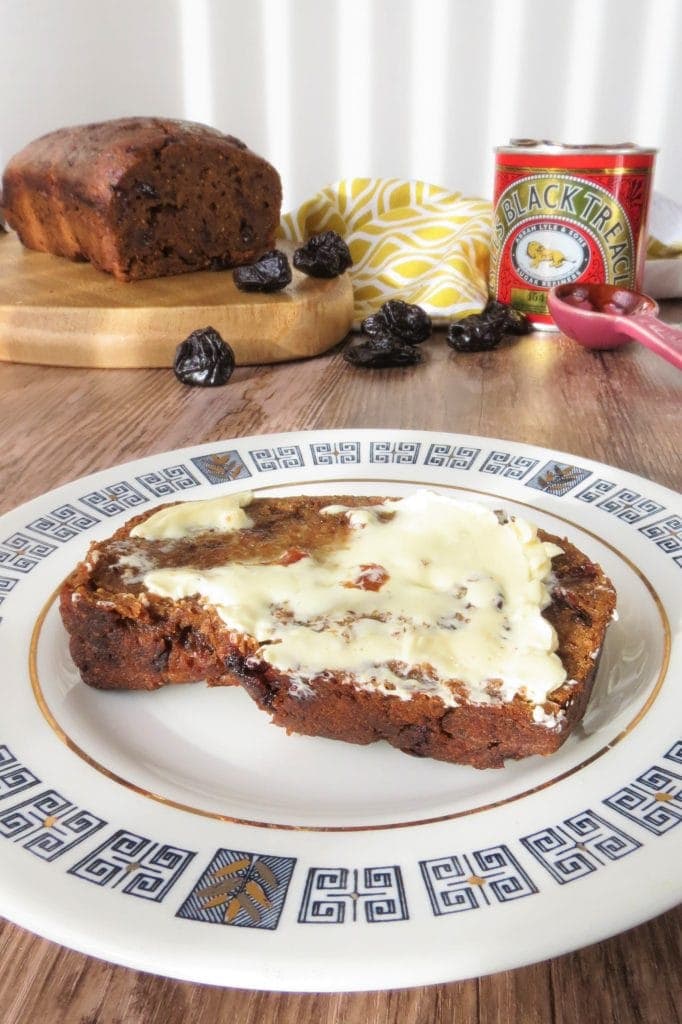 Other recipes that are similar to this Gluten Free Malt Loaf
There's my very own delicious fat free Gluten Free Bara Brith that's a traditional Welsh Tea Loaf that's actually made with tea! Other delicious fruity loaves I'd recommend are Free From Fairy's Gluten Free Barm Brack which is a traditional Irish fruit loaf that is often eaten around Halloween. You also have Free From Farmhouse's Fruity Flap Jack Fingers, now admittedly this is not a loaf recipe but I've eaten this over Emma's house before and it's super delicious and packed with fruit, so that counts right?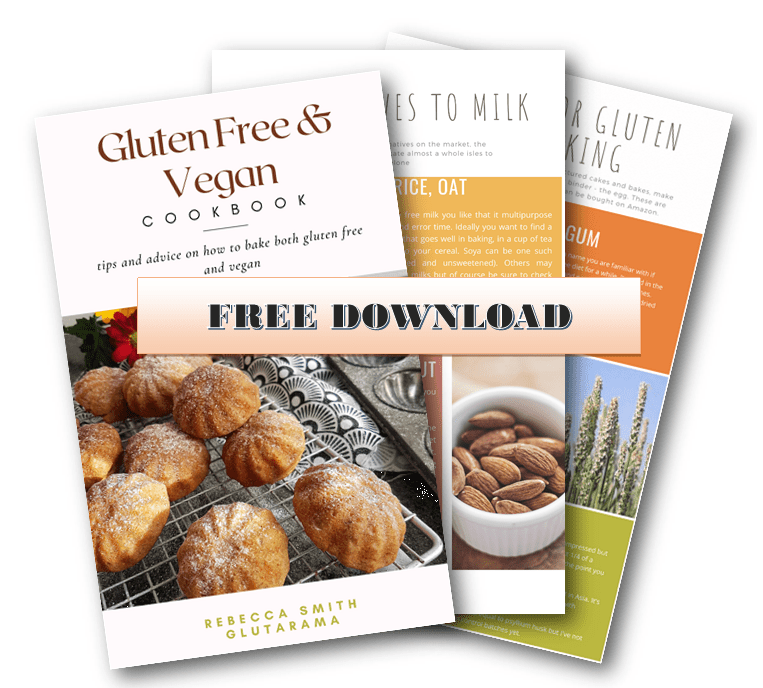 Never miss out again…
Sign up to my weekly Friday newsletter and not only get a FREE e-Book (currently my Gluten Free & Vegan Cookbook) but also get VIP subscriber discounts on free from goodies delivered to your door. Join me in my journey and learn to make anything gluten free.
Other gluten free loaf recipe inspiration
Gluten free Malt Loaf Recipe
Gluten Free Malt Loaf
A delicious sticky gluten free malt loaf flavoured with my not so secret malt extract replacement. Delicious spread generously with butter or a free from spread of your choice and enjoyed with a hot cup of tea.
Ingredients
To make the 'Malt' paste
120

g

dried prunes

50

g

dried figs

2

tbsp

black treacle

1

tbsp

vanilla extract

50

g

butter or butter alternative (I use Flora plant butter)

1

tbsp

cocoa powder

for deeper colour

150

ml

dairy free milk
To make the 'Malt' Loaf
200

g

gluten free self raising flour

50

g

coconut sugar

or dark brown sugar

1

egg(s)

or chia seed egg

1

tbsp

baking powder

100

g

currants
Instructions
To make the 'malt' paste add all the paste ingredients; prunes, figs, treacle, sugar, butter (or alternative), cocoa and vanilla to a blender and blitz until smooth.

Add the egg (or chia seed egg made from 1tbsp chia seeds and 3tbsp water) and milk to the blender and mix to combine, finally add enough warm water to loosen the paste and blitz one last time. Transfer 'malt' liquid to a large bowl.

Next add the currants and finally sift in the flour and 1 tbsp of baking powder, fold quickly to combine, the mixture will form a thick sticky batter

I chose to use a 2lb loaf tin for this recipe, I imagine a 1lb tin would also work as there is not a huge rise on this bake, but you might lose the familiar malt loaf shape? I then sprayed the loaf tin with an oil spray and coated the sides with a little flour mix to prevent sticking and aid the bake in rising.

Once you've added the mixture to the tin, smooth down the batter with the back of a wet spatula, this will create a more appealing finish on the loaf.

While you set to work on the washing up (!) allow your loaf to prove in a warm place for 20mins. Today's warm place was in the garden in the sunshine!

The loaf will not rise very much (if at all) but have faith. Using a palette knife or spatula, free the sides of the dough from the loaf tin to help the bake to rise evenly as possible.

Make a foil hat (foil with an expansion fold in it)

Place the tin with the foil hat onto a baking tray in the oven on 220°C/200°C Fan/Gas 7 and set the timer for 30 mins.

10. After 30 mins remove the tin foil hat to allow the bake for a further 5-10 mins to brown on top.

11. Remove from the oven and allow to cool slightly before glazing with 1tsp treacle mixed with 1tsp water, this is quite a dense loaf so the cooling process takes a bit longer than average.

12. Enjoy with a cuppa and loads of butter or dairy free spread.
Nutrition
Nutrition Facts
Gluten Free Malt Loaf
Amount per Serving
% Daily Value*
* Percent Daily Values are based on a 2000 calorie diet.
Have you tried this recipe?
Let me know how it was & I will be super grateful. Take a picture & tag me @glutarama on your social media posts – I love seeing your photos more than you will ever know x

I love to see your own photos of my bakes, dinners and treats head to your favourite social media account and don't forget to tag me in @glutarama
Subscribe to my email list so that you get NEW recipes straight in your mailbox every Friday PLUS a FREEBIE and access to some amazing gluten free DISCOUNTS
And one last thing! I've linked my Gluten Free Malt Loaf with these foodies, go check them out
*disclaimer: I use affiliate codes on my website, the vast majority are to Amazon. If you click on any of the links or images in the post and make a purchase my family will benefit from a small % of that purchase at no extra cost to you, in fact, for full transparency, in 2020 I made my first £25, and recently in 2022 I reached my next £25 (Amazon don't transfer the money until you reach £25). As you can see, it won't make me a millionaire but it will treat me to a few coffees, Lord knows I need the caffeine!