This recipe came about after I craved something sweet but still wanted to feel as if I was being a good girl! If you've read my recent post Diary of an Intolerant Mum: The Test Kit, you'll know that I've had to cut out dairy and various other things from my diet. This factor contributed to my urgent craving. I had recently brought some Carob Flour from Foods You Can and at the time was both excited to use my new ingredient but also scratching my head as to what exactly I could use if for. I had a create splurge in the kitchen, these are my favourite bursts of energy, when I'm not quite sure what I'm making but my gut tells me it's going to be good. I didn't disappoint myself this time! These are deeply rich in flavour not too sweet and two's enough to bury any craving.
How to make energy balls
The formula for success is very simple, you need 1/3 of each food group give or take a gram or two.
Fats – it has to be a solid fat, great examples are coconut fat solids, butter, butter alternatives (I use Flora here in the UK) and even vegetable fat solids such as Trex or Crisp n Dry. The latter are less palatable. The need for a solid fat is that you need it to return to it's solid state to keep the shape. The only exception to this is if you plan to coat your energy ball in chocolate.
Fruit – to pack the nutrients into your energy balls you need dietary fibre (fiber), fructose and vitamins. Dried fruits supply you with all of these elements and in concentrated forms. The levels of vitamins you achieve in each bite depends on the combinations of fruits you use. Great inexpensive dried fruits for this purpose are; apricots, apple, dates, sultanas, raisins, figs and prunes.
Nuts/Seeds – this element of your energy ball needs to be added to increase the vitamin intake and add minerals, essential fats and omega oils. To much of this in your energy balls and you'll find you have a crumbly ball, and nobody wants to eat a crumbly ball, am I right?
Follow this rule, have fun with swapping out the ingredients and you will find yourself making loads of these powerballs in no time and sugar crashes and afternoon lulls will be a thing of the past thanks to your homemade energy balls.
Other similar energy food recipes
I have a few of these raw recipes on my site, I went through a phase of using up bits and bobs of ingredients and had an awesome time developing new recipes, now I know them all off by heart and whip a nutritious gluten free, vegan energy ball or square in no time. Why not try these recipes for; Apricot Cacao Raw Squares (gluten, dairy, egg free), or this Raw Chocolate Snack Squares, or these Deliciously Simple Fruit and Nut Chocolate Truffles that would be perfect made as a gift.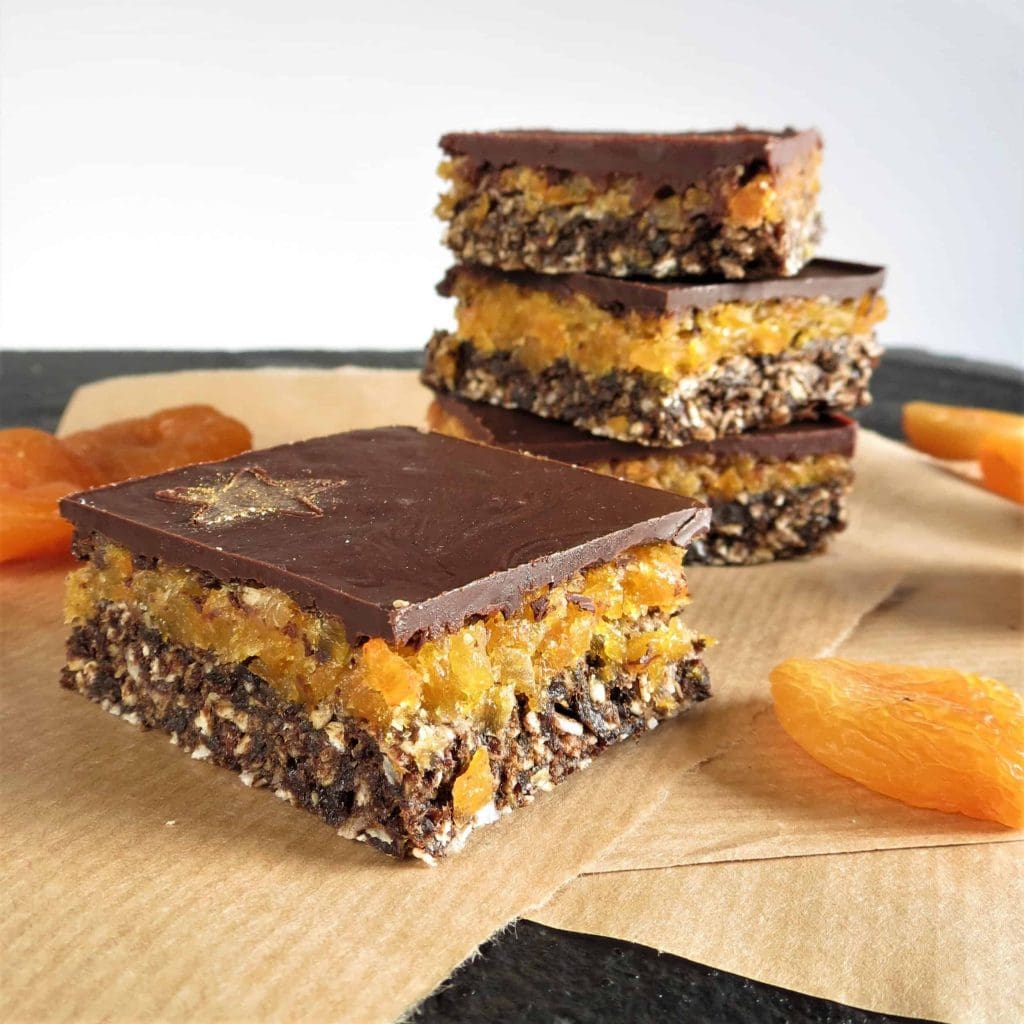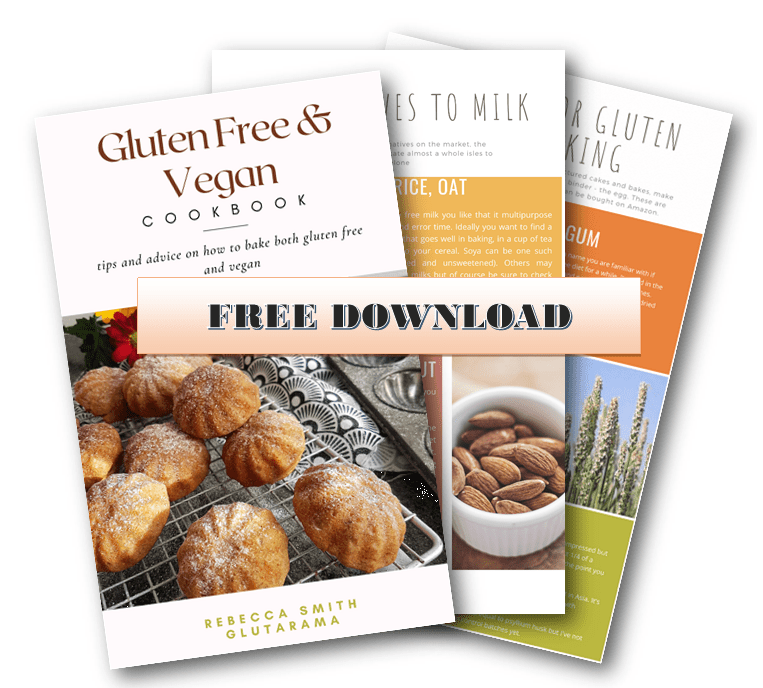 Never miss out again…
Sign up to my weekly Friday newsletter and not only get a FREE e-Book (currently my Gluten Free & Vegan Cookbook) but also get VIP subscriber discounts on free from goodies delivered to your door. Join me in my journey and learn to make anything gluten free.
Gluten and Dairy free Carob & Date Ball Recipe
Carob and Date Balls
Simple to make balls of energy, these Caron and Date Balls are packed with nutrients, are gluten free, dairy free and vegan and hit the sweet tooth spot every time.
Ingredients
6

large dates

3

heaped tsp cashew butter

50

g

desiccated coconut

2

tbsp

carob flour

1

tbsp

coconut oil

100

g

dried prunes

30

g

coconut flour
to coat
100

g

70% dairy free dark chocolate
Instructions
Quite simply add all the ingredients into a blender and whizz to a paste.

If the mixture is a little dry add a little more coconut oil, if wet, add a little more coconut flour.

Using a teaspoon roll mixture into 24 small balls

In a microwave carefully melt the 70% chocolate making sure not to burn.

Dip the balls into the chocolate and coat.

Place onto a baking tray covered with grease proof paper.

Pop into the fridge to chill for at least 30 minutes before eating.
Notes
These will need to be kept in the fridge in a Tupperware container. If they last that long, they can keep for at least a week.
Nutrition
Nutrition Facts
Carob and Date Balls
Amount per Serving
% Daily Value*
* Percent Daily Values are based on a 2000 calorie diet.
Have you tried this recipe?
Let me know how it was & I will be super grateful. Take a picture & tag me @glutarama on your social media posts – I love seeing your photos more than you will ever know x
I love to see your own photos of my bakes, dinners and treats head to your favourite social media account and don't forget to tag me in @glutarama
Subscribe to my email list so that you get NEW recipes straight in your mailbox every Friday PLUS a FREEBIE and access to some amazing gluten free DISCOUNTS
*disclaimer: I use affiliate codes on my website, the vast majority are to Amazon. If you click on any of the links or images in the post and make a purchase my family will benefit from a small % of that purchase at no extra cost to you, in fact, for full transparency, in 2020 I made my first £25, and recently in 2022 I reached my next £25 (Amazon don't transfer the money until you reach £25). As you can see, it won't make me a millionaire but it will treat me to a few coffees, Lord knows I need the caffeine!