I recently made my favourite Apple & Cinnamon Cake for Sunday dinner pudding [updated photos 2018, original post 2016], I had my parents coming over and I'd invited my Grandad too, he's awesome, at 93 years of age he's still full of beans and always cheerful. I wanted to impress him with my baking, not that I have to, he's proud as punch already but my Nanny who sadly passed a few years ago now was a great baker so I have some impressive shoes to fill!
I actually made two puddings this day, the first being Plum & Peach Crumble and then the Apple & Cinnamon Cake. I opted to make both for selfish reasons really, I love crumble but the thought of not being able to enjoy mine with cream or custard made me pout. So I though a nice slice of cake would do me as well, and besides you can't beat the combination of Apple & Cinnamon, talk about a match made in heaven!
This was also going to be my first cake using an egg substitute, it was a risk doing this for the first time when I was expecting guests but that's the way I rock and roll, living life on the edge!
My recipe was actually inspired by an old book my mum gave me, in fact, it may even have belong to my Nanny. It's now just a blue print to give me an idea of quantities, the main ingredients have changed beyond recognition. Poor Nanny would have wondered what on earth all these substitutions were in aid of!
As you've already guessed by the images, the bake was a success and everyone tried both puddings…apart from my dad, he doesn't do plums in baking apparently!
Can I make this apple cake vegan?
Yes you absolutely can, as I mentioned above, this recipe was born out of a first attempt to make an eggless cake so that I could enjoy it too. I use flaxseed eggs these days and find the general rule is that you can get away with two eggs worth of flaxseed egg (anymore and the cake won't bind). So follow my simple instructions below to make your own flaxseed eggs.
How to make a flax egg

to make 1 flax egg you need the following ingredients:
– 1tbsp ground flax seed
– 3tbsp water
– 1tsp psyllium husk (optional but does add elasticity to baking)

Simply add all ingredients to a glass and stir before measuring out the other recipe ingredients, by the time you come to use your 'egg' mixture it will have thickened to a frog-spawn consistency (thicker if you added psyllium husk)

Then just add to your baking as you would an egg. For 2 eggs double the ingredients but note that recipes that require more than two eggs may fail due to lack of support in the structure.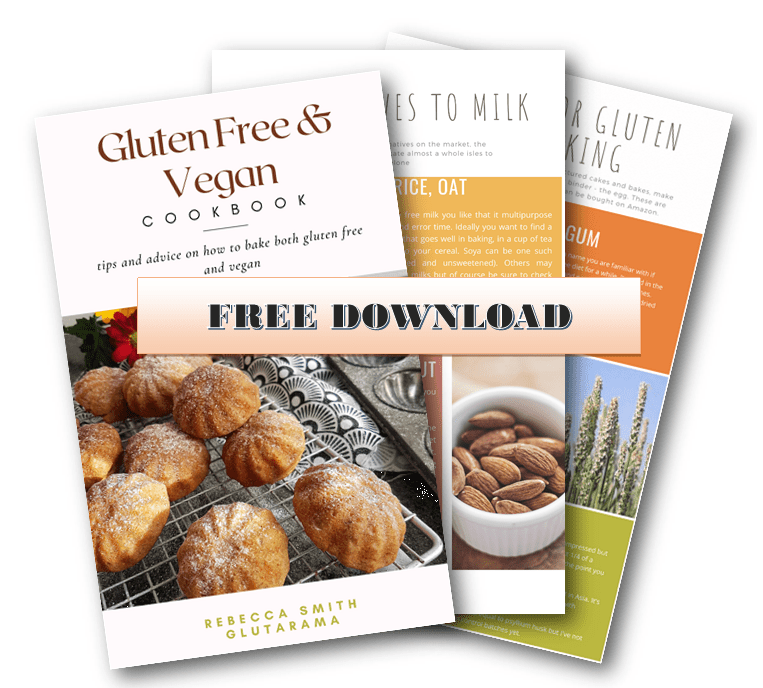 Never miss out again…
Sign up to my weekly Friday newsletter and not only get a FREE e-Book (currently my Gluten Free & Vegan Cookbook) but also get VIP subscriber discounts on free from goodies. Join me and learn to make anything gluten free.
Other cinnamon inspired recipes
If you're here because you love to bake with cinnamon then I have a treat for you because all the following recipes have the warm cinnamon spice running through them; Easy Gluten Free Apple Turnovers with a hint of cinnamon, Gluten Free Cinnamon Buns – just like you remember, and finally my Individual Pear and Apricot Cobbler – The ultimate mini pudding.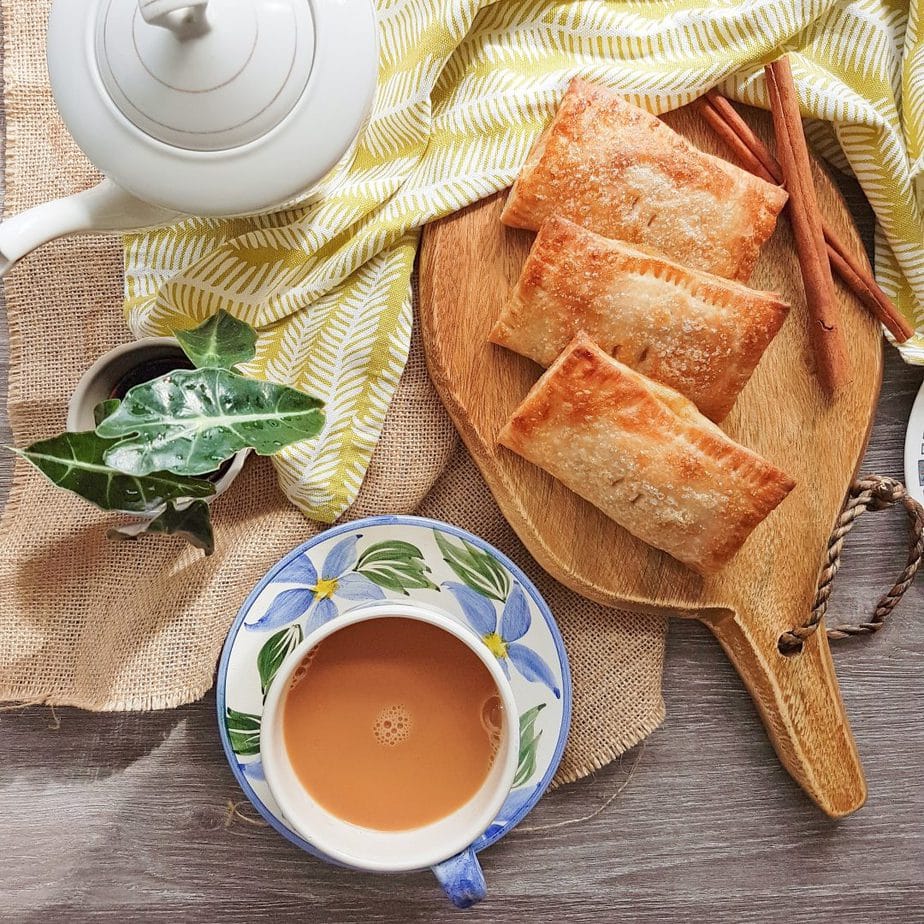 Gluten Free Apple and Cinnamon Cake
Apple & Cinnamon Cake
Gluten Free and easily made egg and dairy free too. This Apple & Cinnamon Cake is a firm favourite of mine, it comes out delicious every time no matter what apple is in season. Why not try with a Bramley or a Cox, slightly different taste, same scrumptious results.
Ingredients
180

g

butter or butter alternative (I use Flora plant butter)

100

g

light brown sugar

3

egg(s)

flax seed egg alternative

200

ml

dairy free milk

I used almond milk on this occasion

250

g

gluten free self raising flour

I use Fairy Flour

1

tsp

cinnamon

4

apple(s) peeled and cored
The topping
1/2

tsp

cinnamon

1

tbsp

demerara sugar
Instructions
Preheat the oven to 180°C/ 160°C Fan/ Gas 4

Prepare a 20cm round cake tin

Cream the sugar and butter until light and add the egg (or flaxseed eggs)

Add the flour and cinnamon and beat to combine

Pour the milk into the batter a little at a time until you get a soft dropping batter, you may find you don't need all 200ml.

Add 2/3 of the mixture to the cake tin.

Cover the cake mixture with an even layer of apple slices, make sure they reach the edges.

Pour over the last 1/3 of the cake mixture, don't worry if some apple still shows.

Mix the demerera sugar and cinnamon together and sprinkle over the top of the cake.

Add to the oven and bake for 1 hour.
Notes
You can use a 400g tin of apple pie filling if you want a short cut and other spices for well too, try mixed spice or nutmeg?
Nutrition
Nutrition Facts
Apple & Cinnamon Cake
Amount per Serving
% Daily Value*
* Percent Daily Values are based on a 2000 calorie diet.
Have you tried this recipe?
Let me know how it was & I will be super grateful. Take a picture & tag me @glutarama on your social media posts – I love seeing your photos more than you will ever know x
Pin this Apple & Cinnamon Cake for later so you don't loose it
And one last thing! I've linked with these other awesome bloggers pages, go check them out
I love to see your own photos of my bakes, dinners and treats head to your favourite social media account and don't forget to tag me in @glutarama
Subscribe to my email list so that you get NEW recipes straight in your mailbox every Friday PLUS a FREEBIE and access to some amazing gluten free DISCOUNTS
*disclaimer: I use affiliate codes on my website, the vast majority are to Amazon. If you click on any of the links or images in the post and make a purchase my family will benefit from a small % of that purchase at no extra cost to you.

For full transparency, in 2020 I made my first £25, and in 2022 I reached my next £25 (Amazon don't transfer the money until you reach £25). I'm now up to £17.80 for 2023 so edging closer to the magical £25 mark!!

To date I have made £69.28 since I first started the scheme in 2017. It won't pay the bills, that's for sure but it does help to pay for ingredients or little treats to cheer me up!