There's nothing more satisfying than a Gluten Free Sausage Plait for a mid week meal with baked beans and mash. But wait, this glorified sausage roll makes an excellent picnic hamper addition too.
Made using simple ingredients and no-fuss gluten free puff pastry you can whip this dinner up in no time and add or take away ingredients to your taste. I've added apple to my recipe to make it moister, and more child friendly but you can take this out if you like. I make more suggestions below on alternative flavour ideas.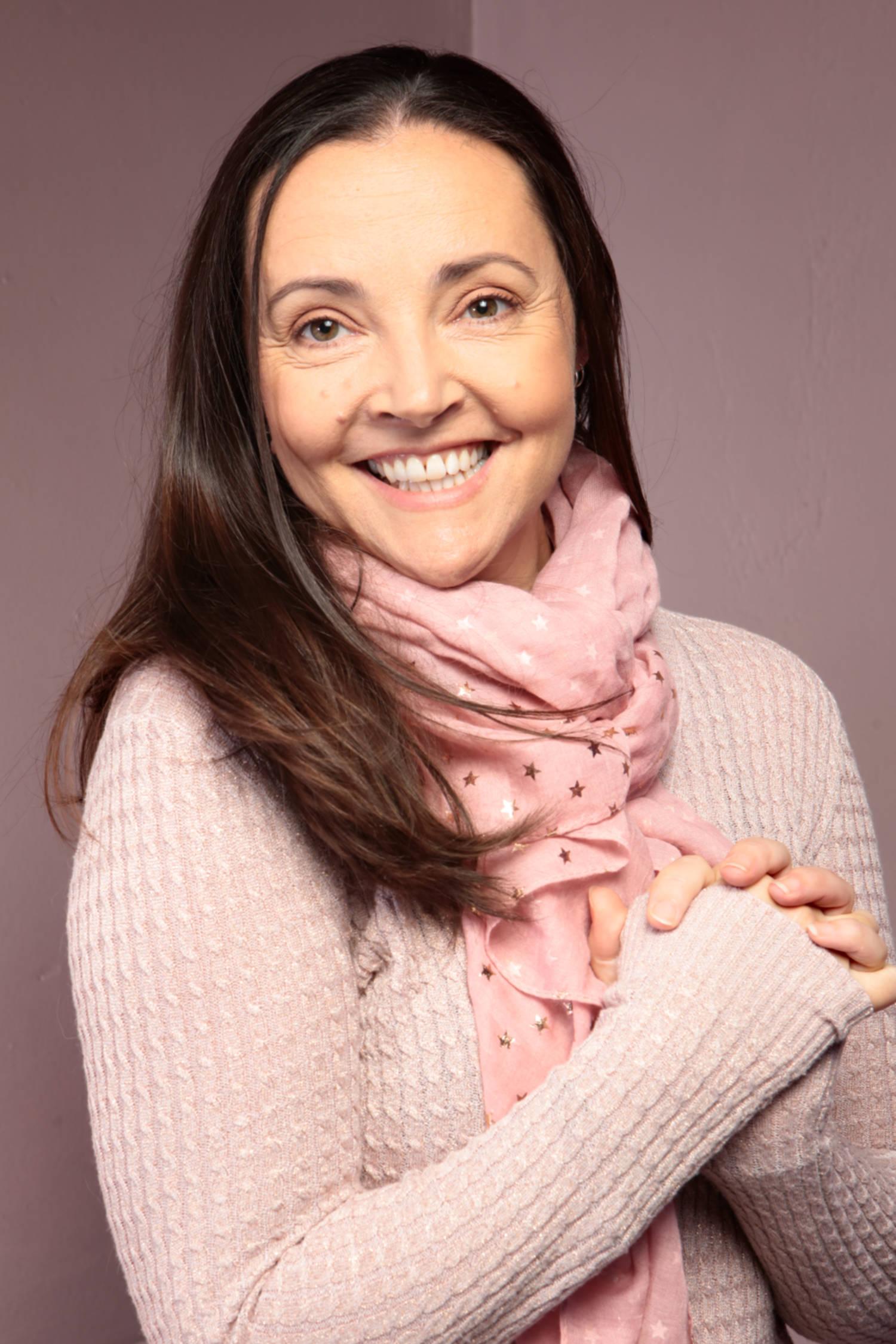 NEVER MISS A RECIPE!
Subscribe for the latest updates from Glutarama!
What gluten free pastry can I use to make this Sausage Plait?
I used the Jus-Roll Gluten Free Puff Pastry Roll, it comes in a handy rectangular sheet, the same size as the gluten-filled version so you know what to expect. No need to trim, this is the perfect size for the plait technique in this recipe.
You can get chilled or frozen gluten free blocks of puff on the market, Genius do an excellent one here in the UK.
If you're feeling up for the challenge you could make your own rough puff. I do not personally have a recipe for this but I know a fairy who does. Vicki Montague aka Free From Fairy is a queen of gluten free pastry so you might like to give this quick and simple pastry course a go if you want a homemade gluten free puff pastry made from scratch.
How To Make Gluten Free Puff Pastry – Video Lesson – £9.99
What gluten free sausages are best for this recipe?
What gluten free sausages you use is entirely down to your own preference. There are so many lovely brands of gluten free sausage on the market now, we personally love the Black Farmer Gluten Free Sausages but you also have Heck and the Sainsbury's and Tesco finest are gluten free too (always check labels).
If you'd rather make a lower fat version then of course you'll need to go for a lesser fat sausage, chicken sausages are very low in fat so why not give that a try?
A quick Google search illustrates the range out there now in shops and gives you an idea of prices you can expect too.
Can I make this Sausage Plait vegan?
I'm finding that I'm eating less and less meat these days. I'm not actually vegan but I cannot tolerate eggs or dairy (or potato or peas!) So when eating out I tend to go for more plant based menu options. As a result I've acquired quite a taste for plant based meat substitutes so I know this recipe will work equally as well with plant based sausages.
NOTE: be wary of vegan sausages if you have any allergies as they can be filled with allergens, and not many are also gluten free so ALWAYS READ THE LABLES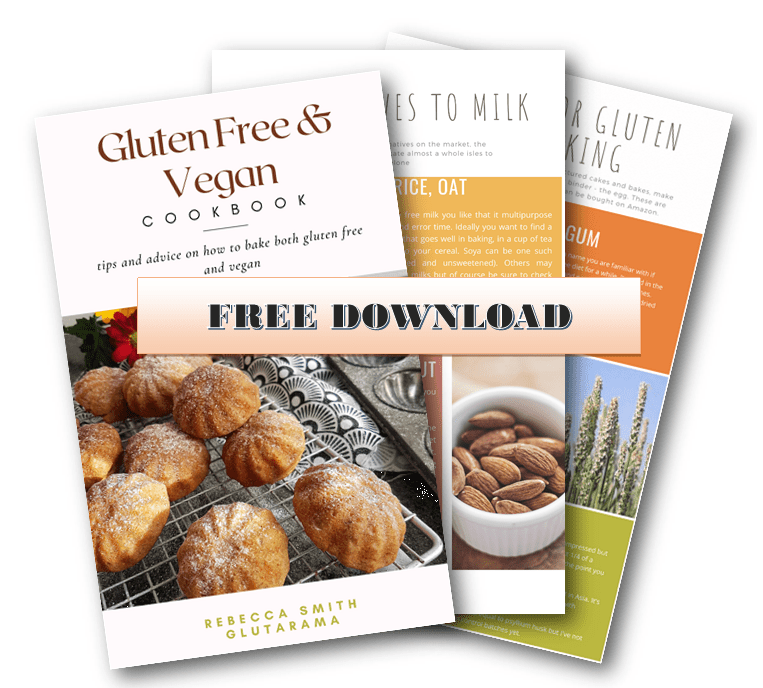 Never miss out again…
Sign up to my weekly Friday newsletter and not only get a FREE e-Book (currently my Gluten Free & Vegan Cookbook) but also get VIP subscriber discounts on free from goodies delivered to your door. Join me in my journey and learn to make anything gluten free.
How do you plait pastry?
I will, at some point tame my own photos on how I plait pastry for this Gluten Free Sausage Plait recipe. It's just time keeps escaping me. In the meantime, these little demonstration images work just as well by Wicked Kitchen. Incidentally, they do gluten free and vegan products too, so worth keeping an eye out for them in store.
This style of plaiting pastry works really well not just for this recipe but also for Danish pastries and strudels too.
Can I make this for later?
You can make this sausage plait with the intention of cooling it and taking it on a picnic the next day. Just be sure to let the bake cool completely before wrapping it or packing into a picnic bag. I use the baking paper used to cook the plait (make sure they are separated, other wise you'll be peeling off paper to eat the sausage roll).
If you wish you can slice the plait into portions sizes ready. Then wrap in the baking paper and wrap again in foil to secure in place. Pop into the fridge overnight and then add to your picnic bag the next day making sure you have ice blocks to keep every thing cool (or freeze a couple of water bottles so act as ice blocks).
Like the look of this sausage plait? You'll love these recipes
I have a few sausage inspired recipes here on Glutarama like my Gluten Free Sausage Casserole and this Sausage Pasta Bake. Finally, if it's picnic food you were looking for how about this Sausage Roll with Chutney and Mustard
Gluten Free Sausage Wreath
A fun gluten free sausage wreath that will be centrepiece to any festive party table this Christmas and New Year. Easy to make gluten free as well as dairy free and even vegan if you source a couple of packs of good quality vegan (and GF) sausages. Enjoy with a selection of dips or on its own – hot or cold.
Check out this recipe
Gluten Free Sausage Plait Recipe
If you make it and like the recipe I would be eternally grateful if you popped back and commented leaving a star rating as this will tell search engines that this recipe is worth checking out and others will get to find it in searches.
Gluten Free Sausage Plait
This Gluten Free Sausage Plait is really simple to make, especially if, like me, you use ready made gluten free pastry! I've added apple for moisture and celery for a little crunch but this meal is so flexible so have fun with it and add your own twist. Perfect for picnics too, plus can be made vegetarian and vegan if using suitable plant based sausages.
Ingredients
1

Jus-Rol Gluten Free Puff

I use ready rolled JusRol

6

gluten free sausages

1

stick celery

chopped finely

1

small carrot

peeled and chopped

1

small eating apple

peeled, cored and chopped

parsley

fresh or dried

1

egg beaten
Instructions
Roll out pastry (if in a block) to half a centimetre thickness, otherwise unroll your pastry sheet

TOP TIP: if using ready rolled gluten free puff pastry, take it out of the fridge for 10mins before using. It's easier to work with and apparently gets a better rise if room temperature?

Cut the ends off the sausages and squeeze the meat out of the skins into a large bowl.

Add the finely diced celery, carrot and apple, a pinch or two of parsley and seasoning if you think it necessary.

Add the sausage meat down the centre of the pastry length ways.

Cut the pastry either side of the sausage meat at a slight downward angle – I made each strip about 1-2cm thick.

From the top overlap a strip on each side – right to left, left to right and so on until you've reached the bottom.

Brush the plait with the beaten egg and add a touch of salt and cracked pepper.

Cook on middle shelf at 200°C | 180°C | 400°F | Gas 6 for 35-40 mins – you may need to cover to prevent over-browning.

TOP TIP: you know the sausage meat is cooked when the meat juices run out the sides of the pastry.

Serve immediately if making a mid-week meal or allow to cool for picnics and ploughman's.
Nutrition
Nutrition Facts
Gluten Free Sausage Plait
Amount per Serving
% Daily Value*
* Percent Daily Values are based on a 2000 calorie diet.
Have you tried this recipe?
Let me know how it was & I will be super grateful. Take a picture & tag me @glutarama on your social media posts – I love seeing your photos more than you will ever know x
I love to see your own photos of my bakes, dinners and treats head to your favourite social media account and don't forget to tag me in @glutarama
Subscribe to my email list so that you get NEW recipes straight in your mailbox every Friday PLUS a FREEBIE and access to some amazing gluten free DISCOUNTS
*disclaimer: I use affiliate codes on my website, the vast majority are to Amazon. If you click on any of the links or images in the post and make a purchase my family will benefit from a small % of that purchase at no extra cost to you, in fact, for full transparency, in 2020 I made my first £25, and recently in 2022 I reached my next £25 (Amazon don't transfer the money until you reach £25). As you can see, it won't make me a millionaire but it will treat me to a few coffees, Lord knows I need the caffeine!
Join my friendly Facebook Group
life's a drama, gluten free doesn't have to be….