This page contain affiliate links. Please refer to my Disclosures Page for more details.
Also, before you hit 'Jump to Recipe' just check my contents section 'Skip to the Good Bit' below. I may answer a query you have about this recipe straight away in the post.
This Pear and Ginger Crumble Cake is the perfect autumn and winter gluten free bake to enjoy with a hot cup of tea or coffee. Its also the perfect way to use up over ripe pears and is a quick and simple recipe that you will come back to time and time again.
Every had that feeling of guilt, you know the one, where you had every good intention to eat more fresh fruit and filled your fruit bowl up, but now your faced with over-ripe fruit that no one wants to eat. Yep, me too!
Well for those of you scratching your heads wondering what to make with over ripe pears I have the answer and it is cake baby! You-are-welcome!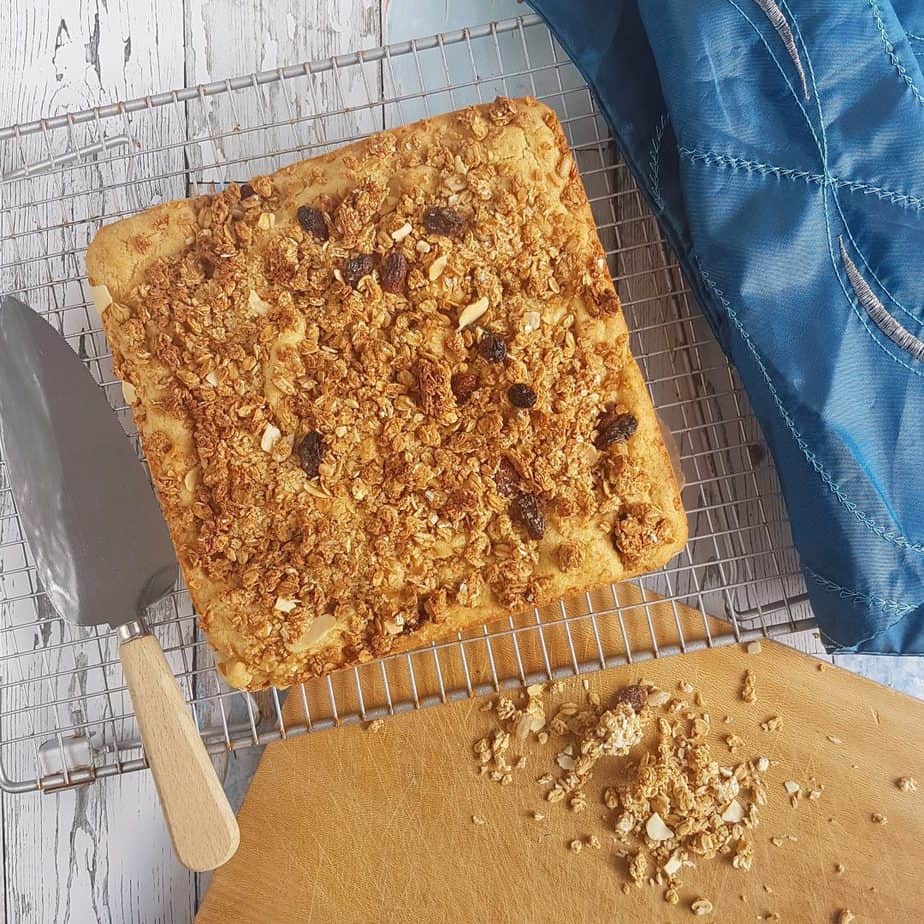 What are the best pears for baking and making this Pear and Ginger Crumble Cake?
Here in the UK the main pears you will see in the supermarkets or market stalls in town tend to be the Bartlett (Williams), the Comice and the Conference pears. These are also the most versatile of the pear family so no surprise as to why they are the most common. The most recognisable of the pears must be the Conference Pear with its long, elegant form and russet brown and green appearance (by russet I mean a matt brown, rough surface almost like a rough suede). The Bartlett or Williams pear is the smaller dumpy pear, often sold a kids or fun size pears and the Comice is similar to the Williams but larger, plumper and a more appealing skin so better for using to decorate bakes.
So Comice are great for baking and decoration, Conference are perfect for a bake if you want to have recognisable chunks of pear and Bartlett are great to puree, stew and use in baking if you want the pear chunks to break down a little and be less prominent in your bakes.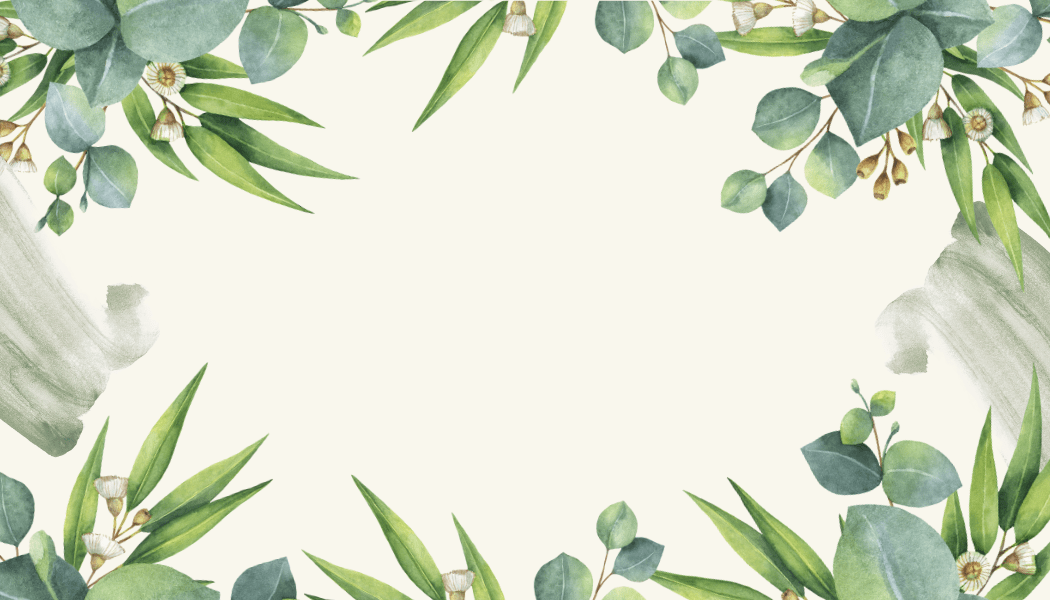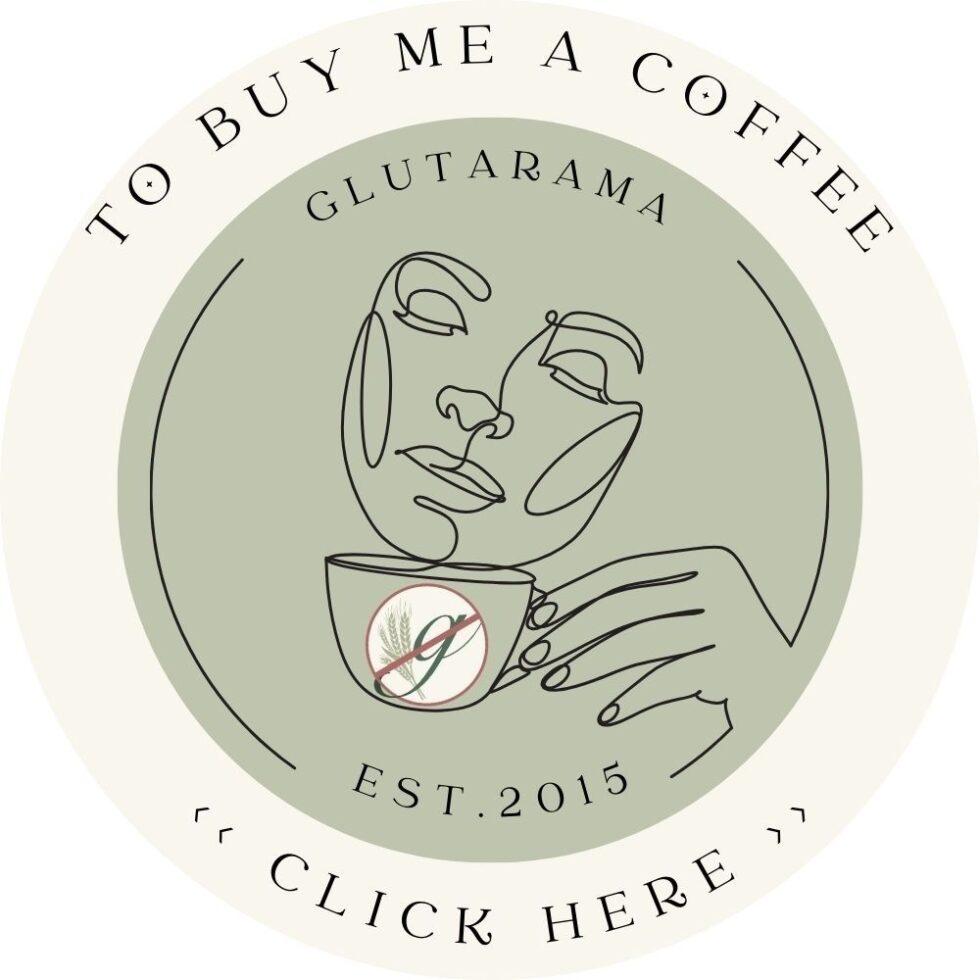 Keep Glutarama AD-Free
I have decided not to have AD's on my website. But this means I need to find other ways to pay for the upkeep.

If you like my work and want to support me you can here via Ko-fi and 'buy me a coffee'
Could this Pear and Ginger Crumble Cake be made using canned pears?
Absolutely, you can use tinned pears for this and other pear inspired bakes, less fuss with the preparation, already peeled and cored and 99% guaranteed to be bruise and blemish free. So if you have a can of tinned pears in the cupboard and are not sure what to do with it then this is the perfect bake to make today!
Could I use a different fruit to pears to make this Crumble Cake?
Certainly, you can use lots of fruits. I would recommend substituting with these; eating apples, peaches, nectarines or apricots. Plums would probably work well too. If you do have a go at swapping the pears for a difference fruit I'd love to hear about it so please do come back and comment on how it went or tag me in any photos you share to social media.
Can you eat the pear skin too, plus a tip on nutrition.
Yes you most certainly can eat the pear skin, it is after all where most of the nutrition and fibre is contained, in pears and all fruits alike. It's also got good gut bacteria enhancers in the skin so remember that next time you peel your apples and pears! Do you want to add the skin to this Pear and Ginger Crumble Cake though? Well that my dear reader is entirely up to you. Its going to be a personal preference here. Me, I'd rather not have the pear skin in the cake as I'm funny about bits getting in my teeth.
How to store Pear and Ginger Crumble Cake?
I have stored this bake very well in both Tupperware containers and old biscuit tins so I know that these will last for up to 3 days easily, possibly a week if kept in the fridge, but bear in mind it's got fresh (or not so fresh!) fruit in it. That is of course if this bake lasts that long!
I haven't tried to freeze this recipe yet but I'm positive it will freeze just fine after being cut into portions. To bring the bake back to life you will need to defrost at room temperature for over 3hrs, and I would recommend popping it in a hot oven for 5mins to revive the sponge back to its perfect moist/crumble state. The alternative would be to microwave and serve with custard as a pudding…hmm, think I'll try that next actually.
If you like this Crumble Cake, you'll love these other bakes
I have a huge resource of fruity bakes on the website now so its worth having a look to see if anything else takes your fancy for another day. In the meantime, how about this Rhubarb and Ginger Crumble Cake: Gluten Free and Gorgeous or my Easy Gluten Free Apple Turnovers with a hint of cinnamon and then there's this popular recipe for Blueberry Frangipane Tarts; gluten free, vegan and delicious
Never miss out again…
Sign up to my Friday newsletter and receive not one, but THREE FREEBIES.
GF and Vegan e-Book
conversion charts
3 simple guides to allergies, intolerances & autoimmune.
Join me and learn to make anything gluten free.
Easy Gluten Free Pear and Ginger Crumble Cake Recipe
If you make it and like the recipe I would be eternally grateful if you popped back and commented leaving a star rating as this will tell search engines that this recipe is worth checking out and others will get to find it in searches.
Easy Gluten Free Pear and Ginger Crumble Cake
A simple moist bake, great for using over ripe pears. This Pear and Ginger Crumble Cake is made using gluten free ingredients and has no dairy or egg in it so it is vegan too. A prefect autumnal bake to enjoy with a cup of tea with friends or in peace.
Ingredients
For the sponge
3

pears

peeled, cored and cut into small cubes

200

g

gluten free self-raising flour

100

g

butter or butter alternative (I use Flora plant butter)

100

g

light brown sugar

120

ml

dairy free milk

1

tsp

ground ginger

1

tsp

flaxseed

1

tsp

vanilla extract

½

tsp

psyllium husk powder (optional)

optional
For the crumble topping
100

g

gluten free granola

½

tsp

ginger

1

tbsp

light brown sugar
Instructions
Preheat oven to 190°C | 170°C fan | 375°F | Gas 5

Line the bottom of a 20cm/8inch square tin with baking paper and grease the sides

In a large bowl cream together the 'butter' and light brown sugar until light and fluffy.

Add the flax seeds, psyllium husk if using, ginger and vanilla extract and beat again.

Then add the flour and soya milk a bit at a time beating the ingredients all the time until thoroughly incorporated.

Finally fold in the cubes of pear.

Spoon the cake batter into the prepared square tin and with the back of a spoon or silicone spatula smooth into the corners.

Measure out the gluten free granola and add the ginger and sugar and shake the crumble mix over the top of the cake batter.

Pop into the oven for 20mins and at this point check to see if it has baked in the middle by inserting a cocktail stick or wooden skewer, if the stick is not clean and the bake it starting to catch (go to dark in colour) cover loosely with some foil and return to the oven for another 5mins.

Once cooked through remove from oven and allow to cool completely before cutting into 9 equal size squares.
Nutrition
Nutrition Facts
Easy Gluten Free Pear and Ginger Crumble Cake
Amount per Serving
% Daily Value*
* Percent Daily Values are based on a 2000 calorie diet.
Have you tried this recipe?
Let me know how it was & I will be super grateful. Take a picture & tag me @glutarama on your social media posts – I love seeing your photos more than you will ever know x
I love to see your own photos of my bakes, dinners and treats head to your favourite social media account and don't forget to tag me in @glutarama
Subscribe to my email list so that you get NEW recipes straight in your mailbox every Friday PLUS a FREEBIE and access to some amazing gluten free DISCOUNTS
*disclaimer: I use affiliate codes on my website, the vast majority are to Amazon. If you click on any of the links or images in the post and make a purchase my family will benefit from a small % of that purchase at no extra cost to you.

For full transparency, in 2020 I made my first £25, and in 2022 I reached my next £25 (Amazon don't transfer the money until you reach £25). Recently I got paid a whopping £27.10 for 2023.

So to date I have made £78.58 since I first started the scheme in 2017. It won't pay the bills, that's for sure but it does help to pay for ingredients or little treats to cheer me up!