This page contain affiliate links. Please refer to my Disclosures Page for more details.
Also, before you hit 'Jump to Recipe' just check my contents section 'Skip to the Good Bit' below. I may answer a query you have about this recipe straight away in the post.
I'm so pleased to introduce you to my Easy Vegan Bara Brith Recipe this was a recipe I had to develop vegan as well as gluten free. I'm intolerant to dairy and eggs and my daughter is Coeliac so baking for the both of us can be a challenge.
I'd developed my Easy Bara Brith made gluten free and fat free years before but never attempted to make an egg free one too. I guess subconsciously I thought it couldn't be done. After all, there's only one egg in Bara Brith, take out the gluten and this is literally the ONLY glue in the bake to keep the whole thing together, take it out and, well, you've got a mess – right?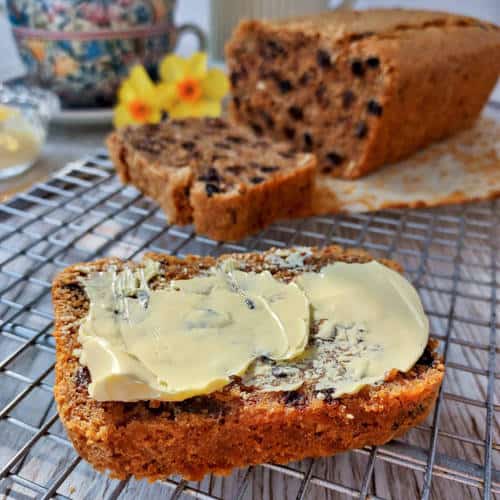 Wrong! It took me three attempts and I'm thrilled to report that I'm 99% happy with the result (never 100%) So now the family can enjoy a delicious, moist, tea infused Bara Brith that's not only gluten free but egg and dairy free too.
What is Bara Brith?
I have to say I've loved reading up on the history of Bara Brith. For anyone new to my website, I ought to explain that from time to time I disappear down a rabbit hole and research the origins of recipes. It's the historian in me, I can't help it but if you're going to be a history nerd, be a history nerd of food at least!
Bara Brith is translated from the Welsh word Bara (bread) and Brith (speckled) so the literal title is Speckled Bread. This was a more accurate description of the bake originally as Bara Brith used to be a yeasted bread.
As with many old British bread recipes, self raising flours replaced the yeast element as we looked for bakes that lasted longer and weren't tough as old boots the next day.
This brings me onto the tea and how that ended up in a fruit cake. The truth is that it's not entirely clear how tea came to be a main ingredient. What is clear is that Bara Brith has always been enjoyed as a teatime bake with a cup of tea. Any self respecting tearoom in Wales should offer this combination 'meal deal'. I know, I've been to Wales and enjoyed it first-hand.
I believe that as tea was available to any Tom, Dick and Harry by the 1800's (not just the upper classes), it made perfect sense to soak the dried fruit in cold tea to plump it up overnight before adding to the fruit loaf.
One more fascinating fact before we move on. Did you know that Bara Brith travelled across the world to Argentina? It came about as the Welsh were displaced as a result of the Industrial Revolution in Great Britain after the 1850's. As we see with many traditional British bakes, the recipe went with them and was held dear by the settlers as a link back to the green grass of home. If you're interested in reading more about the recipe travelling overseas then you can do so here Bara Brith, The Great Welsh Tradition.
Never miss out again…
Sign up to my Friday newsletter and receive not one, but THREE FREEBIES.
GF and Vegan e-Book
conversion charts
3 simple guides to allergies, intolerances & autoimmune.
Join me and learn to make anything gluten free.
How can I make this Vegan Bara Brith egg free?
This was the stumbling block for me. I've mentioned that the one egg in a traditional Bara Brith is pretty much the only mortar holding the structure together. Take that away and you're only working with bricks. Ironically, I thought I'd end up with a bake in the form of a brick!
I had two failed attempts before I hit the third time lucky sweet spot. It seemed that my normal egg substitute of a flaxseed egg wasn't enough. I also found that adding psyllium husk messed with the fruit loaf texture too much. Back to the drawing board I went.
Then a follower on Instagram made a suggestion. Why not add apple? I've added apple to bakes before to add moisture, but moisture wasn't my problem with attempt one and two. I pondered on it and thought why not give it a go.
To make this Bara Brith vegan as well as gluten free I added a small amount of stewed apple. I've also added an extra sprinkle of baking powder and the results were perfect. The apple didn't alter the flavour, something I was concerned might happen, and it did the job I had hoped it would do – holding the crumb together for better slicing.
Is Bara Brith naturally dairy free?
I've alluded to this above but this traditional bake is in fact naturally dairy free. Not just dairy free, this is fat free. No milk, butter or even oil are used the original recipe. It's pretty much just tea, fruit, flour and sugar – oh and an egg to hold it altogether if you're making the muggle version.
What type of tea can I use?
What type of tea can you use for a Bara Brith? Well dear reader, what tea do you have at home? I ask because any brand of tea can be used. We're a Yorkshire Tea family. I've experienced mutiny in the past when I had the audacity to buy a different brand! But if you use Tetley, Typhoo, Twinnings it doesn't matter one jot.
Teabags or Loose Leaf Tea?
Again, this doesn't matter. The important thing is that you end up with a jug of strong black tea.
Flavoured Teas
This is where you can begin to be a bit experimental. I have made Bara Brith with Earl Grey loose leaf tea before, it added a lovely floral flavour to the bake. If you plan to use a flavoured tea, my only recommendation is that you focus on black teas. Avoid fruit or white tea as I think the flavours wouldn't be strong enough.
Is there an alternative to Honey?
If you want to make this bake vegan Bara Brith for ethical reasons, you will of course want to steer clear of brushing the fruit cake with honey. I have used a great alternative called Vegan Honea* in my recipe for this Delicious Gluten Free Fruit Loaf using a bread mix.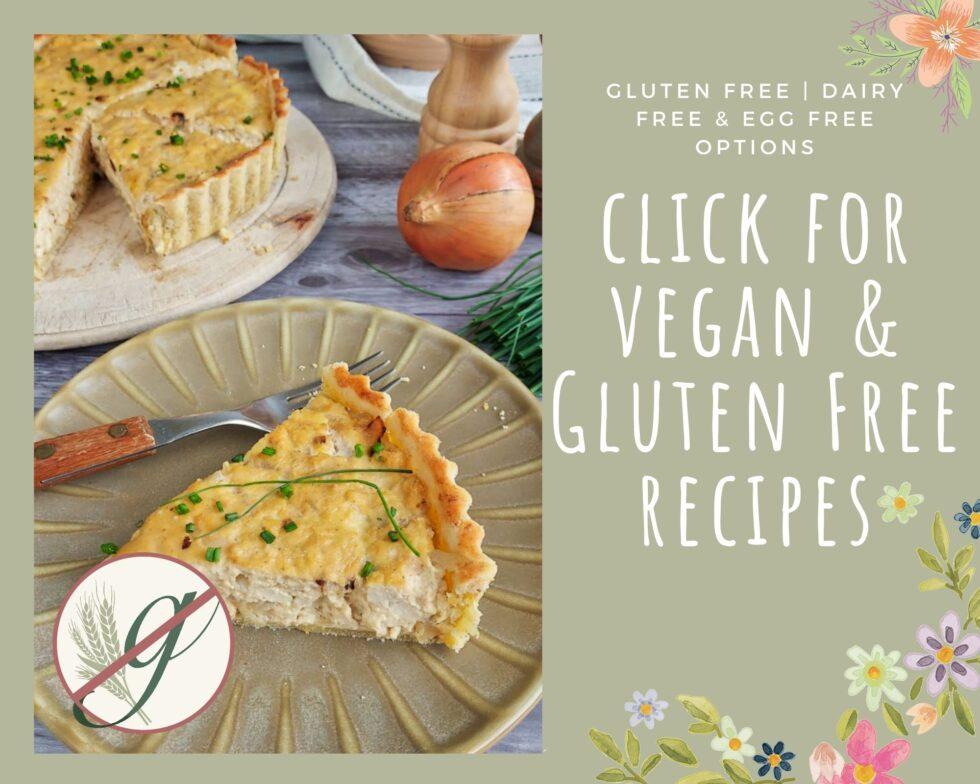 Other free from recipe inspiration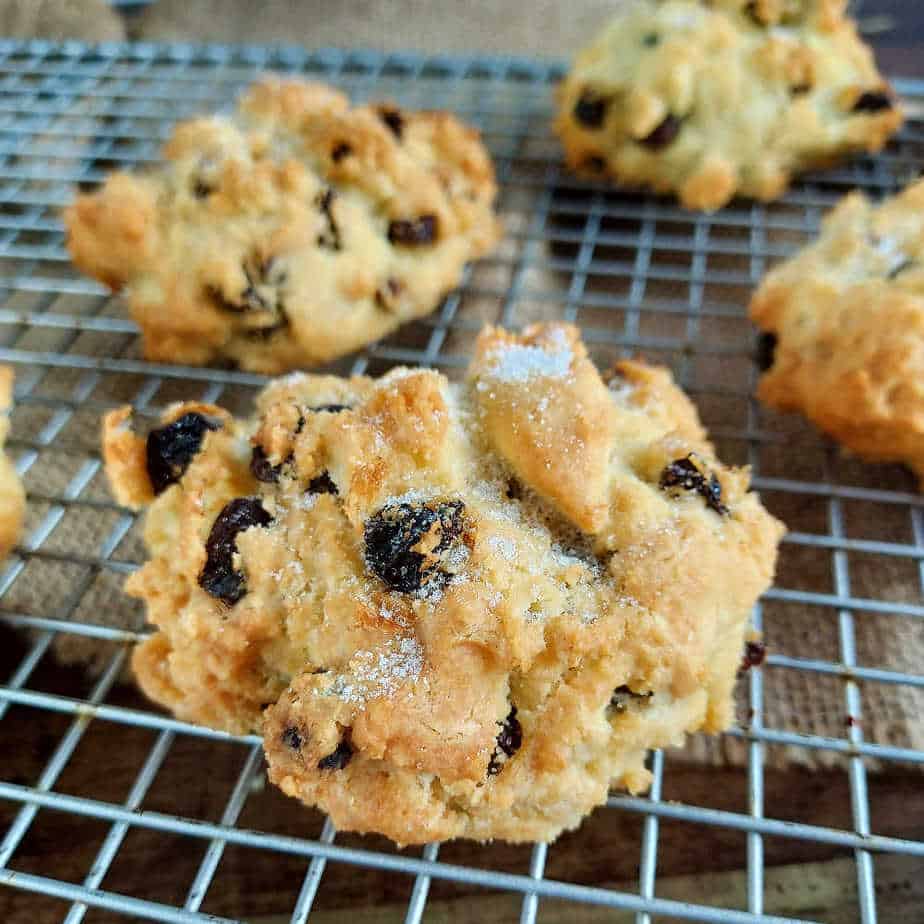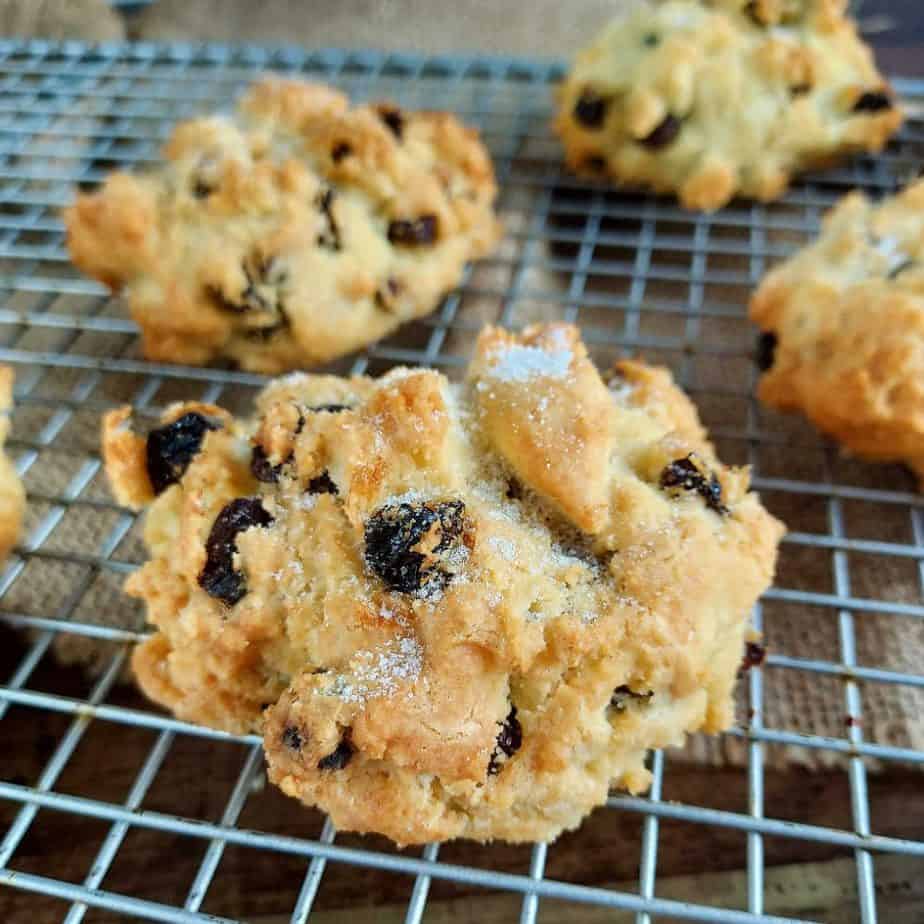 Vegan Bara Brith Recipe
If you make it and like the recipe I would be eternally grateful if you popped back and commented leaving a star rating as this will tell search engines that this recipe is worth checking out and others will get to find it in searches.
Vegan Bara Brith
A Traditional Bara Brith recipe but made egg and gluten free. Such an easy bake to make, everything goes in one bowl, stir and bake for an hour! Soak your fruit over night in tea for that added moist texture to this Welsh favourite recipe.
Ingredients
200

g

dried mixed fruit

any combination but I tend to use mixed fruit

150

g

brown sugar

150

ml

boiled water

2

tea bags

200

g

gluten free self raising flour

125

g

apple sauce or puree

see notes to make puree or use apple sauce

1

tbsp

ground flaxseed

½

tsp

baking powder

1

tbsp

vegan honey

or normal honey optional
Instructions
Boil a kettle and add hot water to 2 teabags in a measuring jug, leave to steep (infuse) for a few minutes to ensure maximum tea strength.

Measure out the fruit and sugar in a large bowl, pour over tea (with teabags removed) stir and leave for at least 1 hour, even better overnight.

Make the apple puree [see notes] or use a shop bought jar of apple sauce.

Stir sugar and fruit mixture to mix in any sugar that has settled at the bottom of the bowl. Weigh out the flour and to this add the flaxseed and baking powder, sieve these dry ingredients into the fruit mixture.

Finally, add the apple puree. Mix thoroughly to combine.

Pour into a lined 1lb loaf tin and smooth the top with a spatula.

Cook on 150°C fan | 170°C | 300°F | Gas 2 for 1 hour 20 mins.

This cake is super scrummy served with butter and a cup of tea!
Notes
To make your own apple puree/apple sauce
Peel, core and chop 2 dessert (eating apples). Add chopped apple to a saucepan, along with a couple of tablespoons of water, cover with a lid and cook on a medium heat until the apple has broken down.
Blitz in a blender to a puree and use accordingly. Any unused apple sauce can be stored in the fridge in an airtight container for up to one month.
Nutrition
Nutrition Facts
Vegan Bara Brith
Amount per Serving
% Daily Value*
* Percent Daily Values are based on a 2000 calorie diet.
Have you tried this recipe?
Let me know how it was & I will be super grateful. Take a picture & tag me @glutarama on your social media posts – I love seeing your photos more than you will ever know x
I love to see your own photos of my bakes, dinners and treats head to your favourite social media account and don't forget to tag me in @glutarama
Subscribe to my email list so that you get NEW recipes straight in your mailbox every Friday PLUS a FREEBIE and access to some amazing gluten free DISCOUNTS
---
*disclaimer: I use affiliate codes on my website, the vast majority are to Amazon. If you click on any of the links or images in the post and make a purchase my family will benefit from a small % of that purchase at no extra cost to you.

For full transparency, in 2020 I made my first £25, and in 2022 I reached my next £25 (Amazon don't transfer the money until you reach £25). Recently I got paid a whopping £27.10 for 2023.

So to date I have made £78.58 since I first started the scheme in 2017. It won't pay the bills, that's for sure but it does help to pay for ingredients or little treats to cheer me up!