This page contain affiliate links. Please refer to my Disclosures Page for more details.
Presenting my rather naughty but nice Gluten Free Easter Tiffin. Now I must apologise to myself and readers who are here because they are gluten and dairy free, this is not a dairy free tiffin. I tried to find gluten and dairy free candy shelled mini eggs but they are a rare breed indeed. I did find a brand called Doisy & Dam and I'll come back to them later in the 'Can I make this dairy free?' section [click to skip to that bit].
What is Tiffin anyway?
I loved researching this, it came up with some wonderful word origins and colonial history (not that colonial history is all wonderful mind you!)
It would appear that 'Tiffin' is a transcendent of the word Tiffing or to Tiff. This mean to partake in a light mid-morning snack or tipple (alcoholic drink of some description). Because India is hot and Colonial British wished to continue to enjoy their routines. What would have been a heavier brunch turned into a lighter snack to boost ones energy levels.
It also turns out that Tiffin also refers to the Indian lunch box that typically come in stacks of three tins to hold everything necessary for a traditional Indian lunch.
This may help to explain why Tiffin as we know it tends to be more carefully presented and uniformed in its character – or maybe I'm just over thinking it?
Main source: Tiffin History – The Indian Lunch Box
---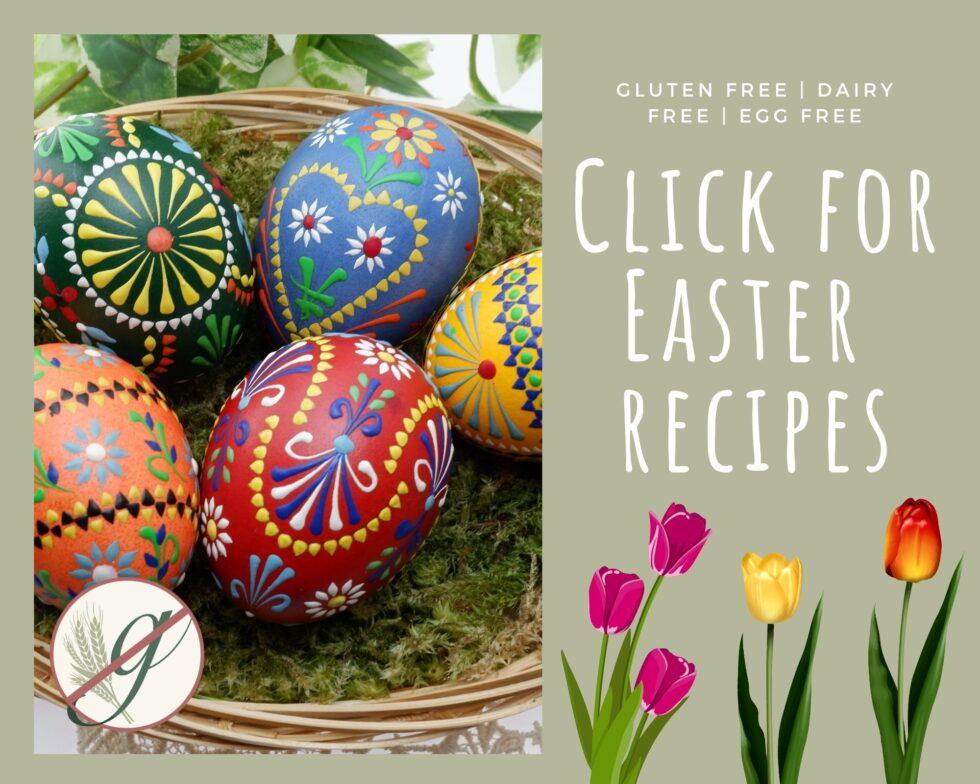 ---
The difference between Tiffin and Rocky Road
So what is the difference between Rocky Road and Tiffin then? Both are no-bake sweet treats. Both consist of chocolate as the main ingredient and both have broken up biscuits in them.
Well that is sometime where the similarities end. Tiffin in general tends to have dried fruits in it, is cut into uniformed fingers or squares and is well compacted and higher in butter content.
Rocky Road will always have marshmallows in it, is less uniformed in its appearance and, well, looks like a dodgy and almost impassable rocky road!
What gluten free biscuits do you use in a tiffin?
On this occasion I've opted for gluten free shortbread biscuits. This isn't your everyday Gluten Free Tiffin its for a celebration so why not shove in some shortbread. Normally you'd use digestive biscuits in tiffin.
How about a flavour boost though? You could add ginger biscuits, lemon shortbread or chocolate chip cookies. As long as they are gluten free and safe to eat the possibilities are endless. In fact, if you do go all create on me then I urge you to
a) show off your creation on social media and tag me in so I can swoon over you truimph
b) pop back here for 2mins of your time to add a comment below on what you added.
---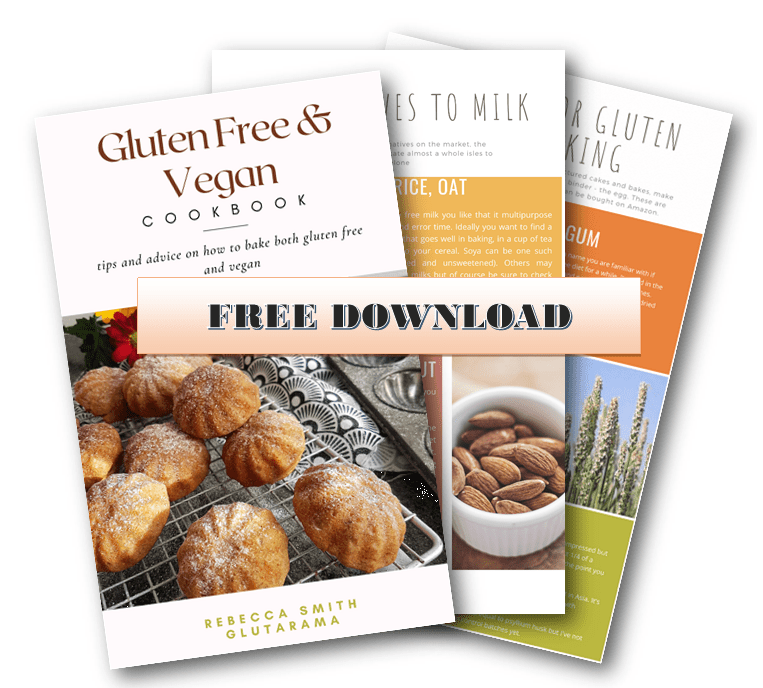 Never miss out again…
Sign up to my weekly Friday newsletter and not only get a FREE e-Book (currently my Gluten Free & Vegan Cookbook) but also get VIP subscriber discounts on free from goodies delivered to your door. Join me in my journey and learn to make anything gluten free.
What Gluten Free Mini Eggs are available?
Every year Laura from My Gluten Free Guide updates her Gluten Free Easter Eggs Round Up for Coeliac safe products available in the UK. I'm doing what many GF Bloggers rarely do and referring you to her page, after all this is not a competition, I'm here to help you as much as I can!
However, to give you an idea, the eggs I used on this particular Tiffin, were from Marks & Spencer. They are not in the free from section but are gluten free with no may contains. Did you know that Smarties also make safe candy shelled mini Easter eggs?
But wait! Cadbury's Mini Eggs are gluten free too – I know right! So the possibilities for this gluten free Easter tiffin are endless.
Warning: normal smarties are still not safe for Coeliac diets as they contain WHEAT.
Can I make this Easter Tiffin dairy free?
As promised, here is a way you can make this Easter Tiffin dairy free but with a disclaimer. Doisy & Dam are a may contain for WHEAT/GLUTEN so cannot be considered safe for Coeliac diets. If this does not concern you and suits your dietary needs you can make this to look pretty much identical to the Easter Tiffin in the images.
What you'll need:
dairy free shortbread biscuits or digestives
dairy free butter
dairy free milk chocolate
dairy free white chocolate
Doisy & Dam 'Good Eggs'
You'll need equal quantities as stated in the recipe below. As this is a raw chilled treat and not a bake, the same quantities will not effect the end result.
At the time of writing this you could get an Easter Chocolate Bundle on the Doisy & Dam online shop. However, I don't think the Easter eggs are an all year feature.
Can I make vegan tiffin?
If you follow all the recommendations in the paragraph above for dairy free Easter Tiffin then yes, you can make this recipe vegan too as the eggs are also vegan. However, again it will not be safe for Coeliac diets.
Alternative Easter Topping Inspiration
So we've dealt with the elephant in the room that was a lack of gluten and dairy free mini eggs. However, you could decorate this Easter Tiffin with all manner of Easter decorations. How about some Easter themed marshmallow sweets – yes they do exist. Alternatively you could use broken up pieces of Easter egg, although your tiffin would lack in colour.
Aero do lovely two-tone mini eggs that are brown and green, I use them in my Gluten Free Easter Mint Chocolate Celebration Cake. Finally why not go bonkers! Add Easter themed jelly sweets such as Haribo or the Easter Chick version of Jelly Babies!
How long can you keep Chocolate Tiffin?
Tiffin lasts ages, in theory, in practice it's scoffed in seconds! If you plan to make this in advance for a party then make ahead, cut into portions and keep in an airtight Tupperware container* in the fridge.
Personally I don't mind my tiffin to be on the cool side so will eat from the fridge. If you'd rather, you can bring the tiffin to room temperature to serve. The only difference is that the tiffin will have a softer bite to it rather than a crack when you bite through the chocolate decoration.
If you don't eat it all at once this Gluten Free Easter Tiffin will happily sit in your fridge for a month, so don't worry, you can pace yourself if you want.
Other gluten free recipes you'll love
Gluten Free Easter Tiffin Recipe
If you make it and like the recipe I would be eternally grateful if you popped back and commented leaving a star rating as this will tell search engines that this recipe is worth checking out and others will get to find it in searches.
Gluten Free Easter Tiffin
A naughty but very nice Easter Tiffin recipe that's gluten free and can be adapted to be made dairy free and vegan too (with care if still needed to be gluten free – see post). Such a simple no bake recipe that cam be made in advance, a great activity to do with the kids and grandchildren too!
Ingredients
150

g

butter

cubed

50

g

golden syrup (corn syrup)

corn syrup

150

g

milk chocolate

roughly chopped

200

g

gluten free shortbread biscuits

broken into small (not tiny) pieces
To decoarate
200

g

white chocolate or dairy free alternative

100

g

chocolate mini eggs

check packet for may contains
Optional ingredients
50

g

candied mixed peel

or raisins if preferred
Instructions
To make the Tiffin Base
In a large saucepan, add the chopped butter, golden syrup, and chopped milk chocolate.

Heat very gently on the hob stirring constantly until the butter and chocolate has melted.

Remove from the heat and place on a safe worktop

Add the broken pieces of shrotbread (and mixed peel/raisins if using). fold gently to coat the biscuit trying not to break it up any smaller.

Pour the chocolate mixture into the loose bottom baking tin and tease to the edges with a spatula to ensure an even surface.

Pop into the fridge for 5-10 mins while you melt the white chocolate. You can do this in a bowl over a pan of boiled water or pop intro the microwave for short 15 second bursts until melted.
To decorate
Take the mini eggs you plan to use and bash them with a rolling pin. Mind how hard you hit them, ideally you want them to break in half or three, not obilterate them off the face of the earth!

Remove the tiffin base from the fridge and pour over the melted white chocolate and smooth evenly. You'll need to act quickly as the white chocolate will start to set due to the cold temperature of the tiffin base.

TOP TIP: if you are quick enough and mathmatically minded you can score the top of the tiffin to indicate portion size before adding the Easter eggs.

Now take your chocolate eggs and decorate the tiffin keeping within the portion boundaries. Press the chocolate eggs into the white chocolate to ensure they stick.

This makes cutting the tiffin so much easier later on.

Return to the fridge to allow the topping to set completely.
Notes
When it comes to cutting the tiffin, I'd recommend removing from the fridge 10 minutes before you cut, this will lessen the chance of the white chocolate from cracking up.
However, this tiffin is meant to be a fun-filled delicious mess so try not to get too hung up on perfection here.
Nutrition
Nutrition Facts
Gluten Free Easter Tiffin
Amount per Serving
% Daily Value*
* Percent Daily Values are based on a 2000 calorie diet.
Have you tried this recipe?
Let me know how it was & I will be super grateful. Take a picture & tag me @glutarama on your social media posts – I love seeing your photos more than you will ever know x
I love to see your own photos of my bakes, dinners and treats head to your favourite social media account and don't forget to tag me in @glutarama
Subscribe to my email list so that you get NEW recipes straight in your mailbox every Friday PLUS a FREEBIE and access to some amazing gluten free DISCOUNTS
*disclaimer: I use affiliate codes on my website, the vast majority are to Amazon. If you click on any of the links or images in the post and make a purchase my family will benefit from a small % of that purchase at no extra cost to you, in fact, for full transparency, in 2020 I made my first £25, and recently in 2022 I reached my next £25 (Amazon don't transfer the money until you reach £25). As you can see, it won't make me a millionaire but it will treat me to a few coffees, Lord knows I need the caffeine!
Join my friendly Facebook Group
life's a drama, gluten free doesn't have to be….