This page contain affiliate links. Please refer to my Disclosures Page for more details.
Also, before you hit 'Jump to Recipe' just check my contents section 'Skip to the Good Bit' below. I may answer a query you have about this recipe straight away in the post.
I really struggled to know what to call these Gluten Free Chocolate Marshmallow Crispy Christmas Puddings. It seems that these are quite unique, once again my little brain has gone a bit crazy with mixing up ingredients that otherwise would not have been put together!
I promise you though, these are super simple and incredibly tasty. Plus they are safe for gluten free, dairy free and vegan diets (assuming you buy the right marshmallows).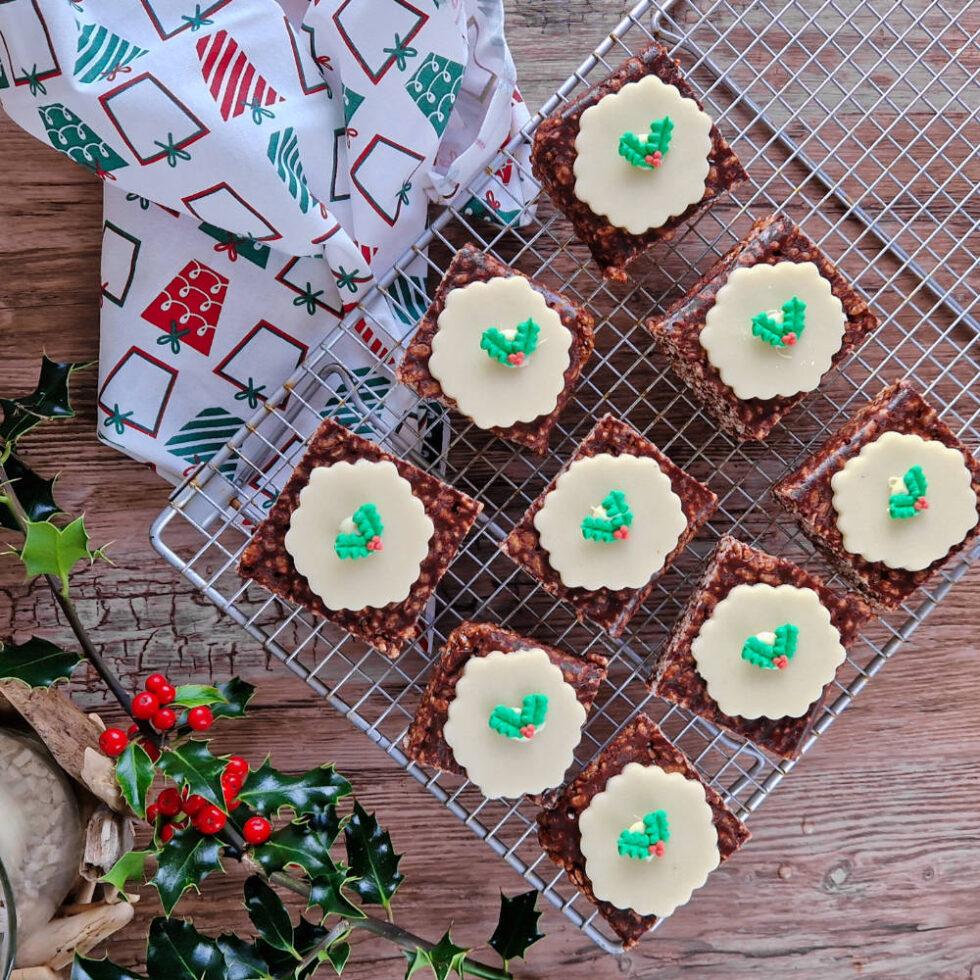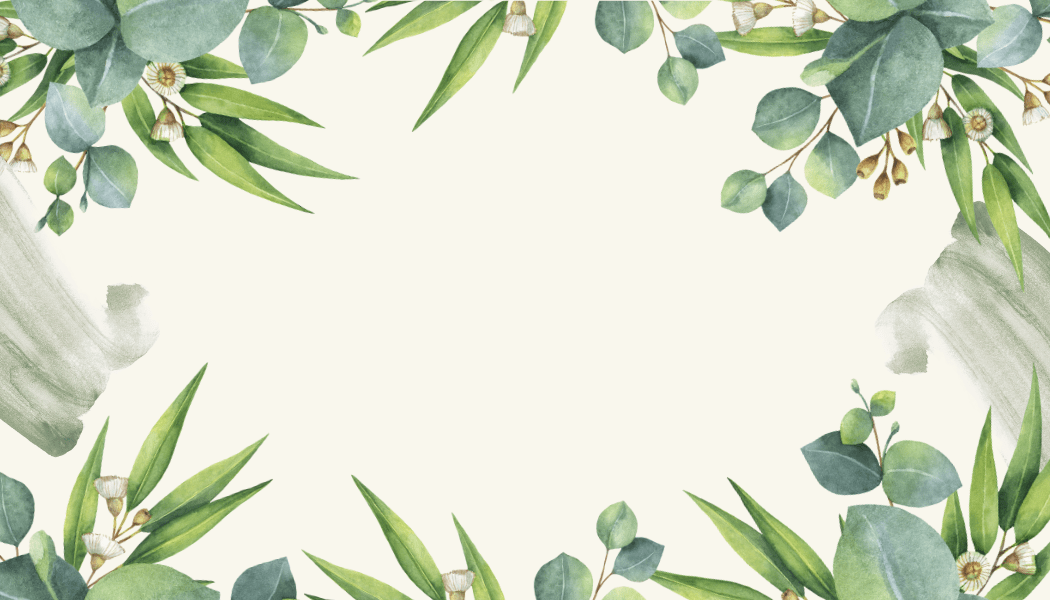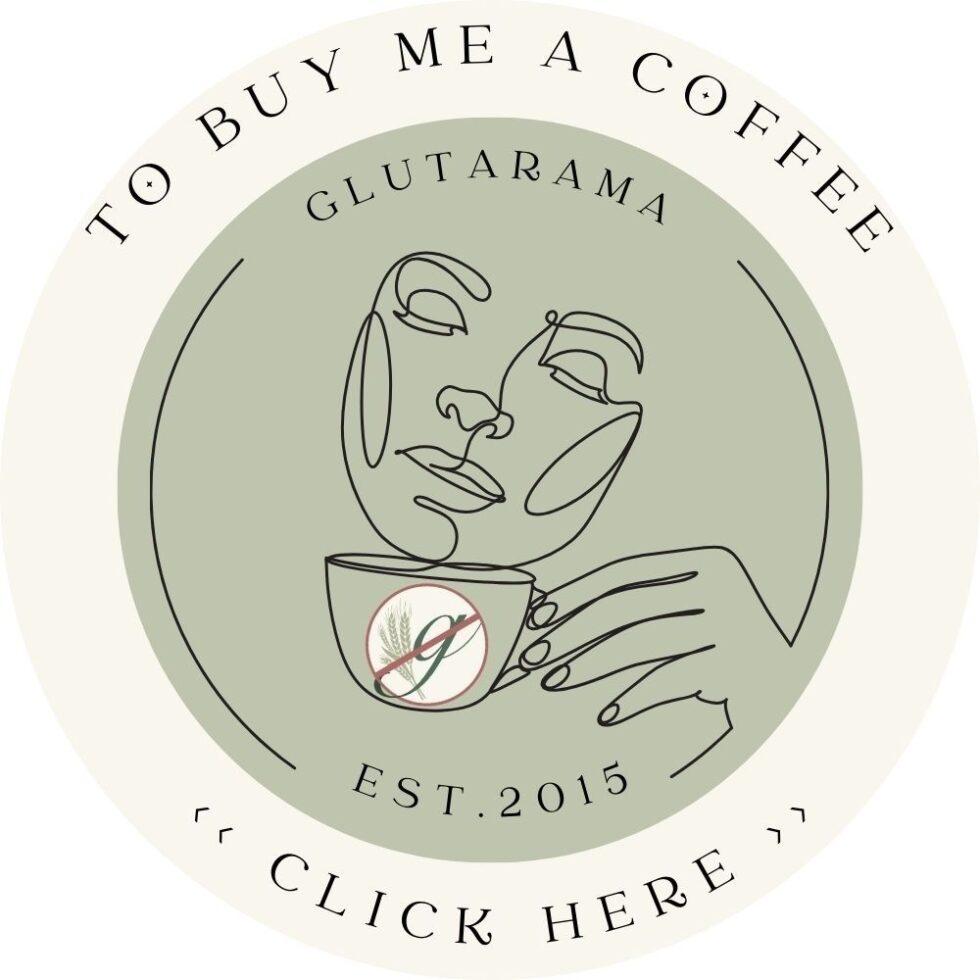 Keep Glutarama AD-Free
I have decided not to have AD's on my website. But this means I need to find other ways to pay for the upkeep.

If you like my work and want to support me you can here via Ko-fi and 'buy me a coffee'
Why are these square and not pudding shaped?
If you want to make these in the shape of a Chocolate Marshmallow Christmas Pudding, then be-my-guest. I had originally planned to do just that, make these into bauble-sized puddings and top them in the same way with a cap of marzipan.
But when I made the chocolate marshmallow mixture I felt that it was too temperamental to mould into balls and I'd have to chill the mixture first.
I reminded myself what this website is all about 'life is a drama, gluten free doesn't have to be….' so I though 'blow it' and shoved the mixture into a square tin.
I have to admit, I'm pretty darn chuffed at the resulting crispy treat and think that they still look pretty awesome with no fuss to make them at all.
What do you think? Did you have a go and make them into balls after chilling the mixture? Let me know in the comments below what you think and if you did.
Are Rice Krispies gluten free?
I'm glad you asked. No Kellogg's Rice Krispies are not gluten free because they contain BARLEY malt extract and whilst some extracts are okay this is not one of them. The name 'Krispies' is how this marshmallow treat gets its name but I wince a little when I see gluten free Marshmallow Crispy Treats with a 'K' because it can imply that Kellogg's are okay – just me???
So this begs the question what Rice Crispy cereal is okay for these treats? Here are a few you may be able to get local to you. Always read the packaging and check for may contains.
Notice something? That's right not one of them is called 'Krispies', that's because that word is trademarked. NOW can you see why I shudder a little each time I see 'Krispies on a gluten free recipe!
Can you make these Crispy Christmas Puddings dairy free?
You can absolutely make these Chocolate Marshmallow Crispy Christmas Puddings dairy free as well simply by swapping the butter for a plant based alternative. I ALWAYS use Flora Plant Butter in my baking, it's not the cheapest but it's a solid dairy free block and having a solid black of fat is so important to the structure of free from baking.
Can you make these Chocolate Marshmallow Crispy Christmas Puddings vegan?
Okay…how vegan do you want it to be?
You might find some recipe developers say they you can switch the marshmallows out for vegan ones i.e. marshmallows that do not use gelatine in the ingredients. However, there's one more stumbling block to this recipe.
Many cereals are fortified and few realise that Vitamin D3 is derived from animals so you need to find a gluten free rice cereal that in not fortified. For example, the Marks & Spencer cereal pictured above is not fortified and is labelled suitable for vegans.
Hands up if you just learnt something new!
How do you make chocolate marshmallow?
This is the bit that my brain came up with at silly o'clock one night. I asked myself, 'I wonder if I can just add cocoa powder to melted marshmallows?'
Turns out you can!
The key is to make a cocoa powder paste to add to your melted marshmallows and butter. To make the cocoa powder paste, simply weigh out 30g of cocoa powder and add 3-4 tablespoons of boiled water. Mix well with a spoon or ideally a little whisk to make a paste and pour into the melted marshmallows.
Oddly, adding this cocoa powder paste loosens the marshmallow mixture (makes it more liquid) so for this recipe you need to add more rice crispies than you would for my Easy Gluten Free Halloween Rice Crispy Treats or my Gluten Free Candy Cane Rice Crispy Treats.
Gluten Free Christmas Gift Guide
Updated every year to give you the latest gluten free gifts perfect for a loved one or to gift yourself. The guide includes; Advent Calendars, gifts for Christmas Day, Hampers for a gluten free Christmas and much more.
What do you decorate these chocolate marshmallow squares with?
I've been having quite a time searching for safe sugar craft decorations of late. I think I've found a safe producer who I hope will continue to be safe for our community. You can see the ones I bought here they do not have any may contains but they do have EGG whites in them so not suitable for allergies or vegans.
That said, you can always make your own holly and berries decorations simply by rolling tiny balls of red fondant icing and cutting out holly shapes in green fondant icing. I do also have two types of holly leaf cutters which make life a lot easier.
I also used one of my favourite Christmas Cookie Cutters to cut out the 'custard/brandy sauce' shape to top each Marshmallow Crispy Christmas Pudding.
Can you make these nut free too (no marzipan)?
You have a few options if you want to make these nut free too (no marzipan custard effect).
use a fondant icing, you could try to source a cream coloured fondant, or opt for white
use nut free marzipan, I made some nut free marzipan for my Mini Christmas Cakes.
make up a thick water icing with milk/dairy free milk and add to the tops.
Mini Christmas Cakes
Free from gluten, dairy, eggs and decorated with a nut free marzipan, these Mini Christmas Cakes cane be enjoyed by everyone this Christmas
Check out this recipe
Will these Chocolate Marshmallow Crispy Christmas Puddings keep?
How to store these Chocolate Marshmallow Crispy Christmas Puddings depends very much on your texture preferences.
I love my marshmallow crispies to be wonderfully chewy so I prefer to keep mine in the fridge. Doing so, they will keep for easily seven days if stored in Tupperware.
If you prefer these treats to be softer with less chew then keep them at room temperature in a Tupperware container or better still a metal cake tin. I recommend the latter because, if kept a room temperature, you run the risk of the marzipan sweating. I can't imagine anyone likes sweaty marzipan … do they?
Other fun Christmas treat ideas you can make this year
Easy Gluten Free Christmas Truffle Cake Pops
Adorable little raw truffle cake pops made to look like mini Christmas Puddings. These are no-bake treats made using mincemeat and spices to get an authentic Christmas Cake taste in one easy bite. Gluten free, dairy free and vegan too
Check out this recipe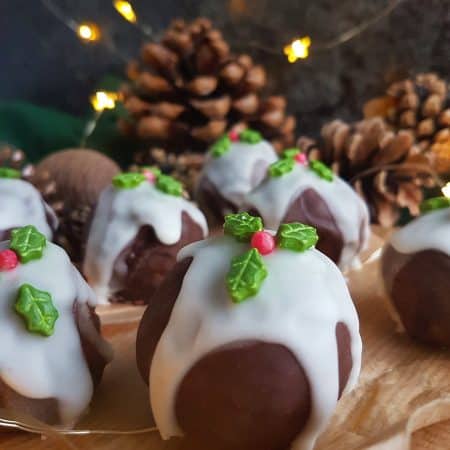 Festive Dairy Free Crispy Christmas Wreaths
You'll love to see the reactions on peoples faces this festive season when you present them with these Mini Edible Crispy Christmas Wreaths made gluten free and dairy free, they're a treat everyone can enjoy. Even better get the children or grandchildren to help out and make them with you.
Check out this recipe
Gluten Free Candy Cane Rice Crispy Treats
These Candy Cane Rice Crispy Treats are a simple, fun recipe to make with the kids or for them! Easy to make gluten free, dairy free and vegan if you buy vegan marshmallows. Have fun decorating with festive decorations, why not make them as gifts for loved ones?
Check out this recipe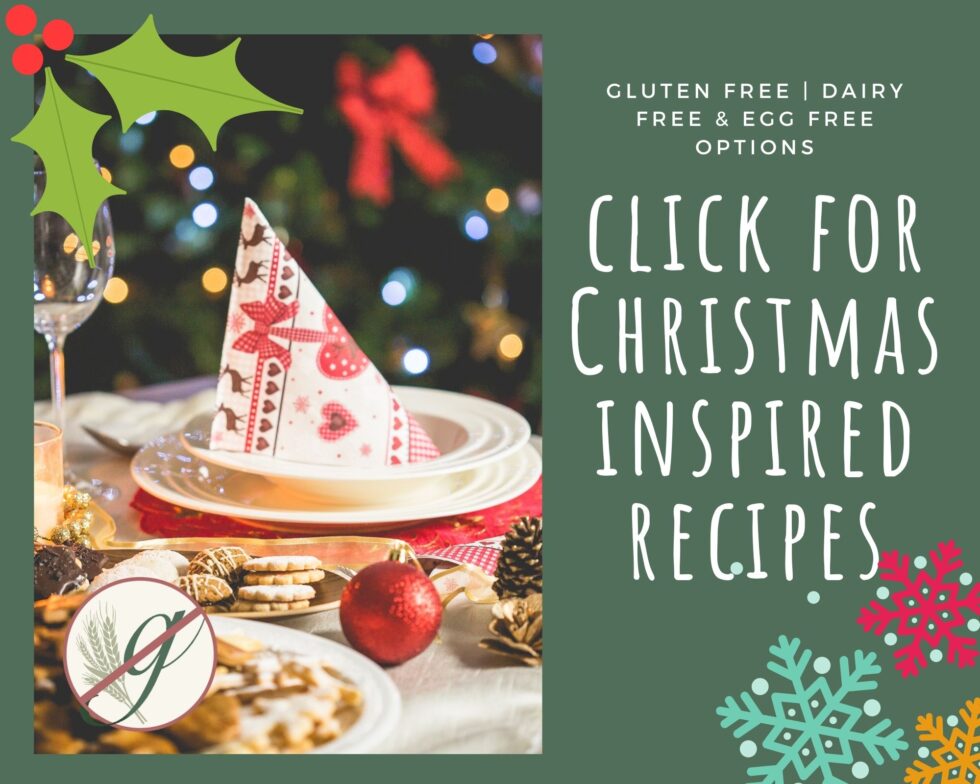 Chocolate Marshmallow Crispy Christmas Puddings Recipe
If you make it and like the recipe I would be eternally grateful if you popped back and commented leaving a star rating as this will tell search engines that this recipe is worth checking out and others will get to find it in searches.
Chocolate Marshmallow Crispy Christmas Puddings
So much fun to make, these Chocolate Marshmallow Crispy Christmas Puddings are a real treat and super delicious – you have been warned!! Tips on how to make dairy free and vegan too if required.
Ingredients
300

g

marshmallows

vegan if necessary

200

g

crispy rice cereal

not Kellogg's

80

g

butter or butter alternative

I use Flora Plant Butter

30

g

cocoa powder

3-4

tbsp

boiled water

add the 4th if too thick
To decorate
200

g

white marzipan

9

sugar holly decorations

2

squares

dairy free white chocolate

melted
Instructions
Heat the marshmallows and butter alternative in a large saucepan on a very gentle heat, stir occasionally with a silicone spatula and don't leave unwatched.

While you're waiting for the mallows to melt, prepare your cocoa powder paste. In a bowl or cup weigh the cocoa powder and add 3 tablespoons of boiled water, mix well to make a paste. Add the 4th tablespoon of water if the paste is too thick.

Once the mallows have completely melted (the mixture will go all fluffy) you can add the cocoa paste. The mixture will loosen (go a little more watery, don't worry this is normal).

TOP TIP: I keep the heat turned down as low as possible now to keep the mixture workable.

Add the rice crispies and with a silicone spatula mix thoroughly to coat all the cereal in chocolate marshmallow mixture.

Spoon the mixture into a greased and lined 20x20cm loose bottom square tin. Quickly begin to press the mixture down.

TOP TIP: have a cup of water handy and dip the spatula into the water if you find the mixture misbehaving.

Once you have pressed the marshmallow mixture firmly down, pop into the fridge for 20+ mins to harden.

Then remove and cut into 9 squares, placing each square bottom side up on a tray, plate or cooling rack.TOP TIP: the squares are presented upside down for two reasons, firstly they look better this way up and secondly the marzipan topper will stick better.
To decorate your Crispy Christmas Pudding Squares
To decorate your chocolate marshmallow Christmas puddings, simply roll out the marzipan no a surface with a little icing sugar to prevent the marzipan from sticking to the counter.

Cut out 9 shapes and place these on each of the 9 chocolate marshmallow squares, no need to add any 'glue' they will stick all by themselves.

Finally, melt a little white chocolate (dairy free if necessary) and dab a little in the middle of each marzipan shape. Then finish with your holly decoration.

You will need to allow the chocolate to set so return to the fridge for a bit and hey-presto you have the cutest Marshmallow Crispy Christmas Puddings.
Nutrition
Nutrition Facts
Chocolate Marshmallow Crispy Christmas Puddings
Amount per Serving
% Daily Value*
* Percent Daily Values are based on a 2000 calorie diet.
Have you tried this recipe?
Let me know how it was & I will be super grateful. Take a picture & tag me @glutarama on your social media posts – I love seeing your photos more than you will ever know x
I love to see your own photos of my bakes, dinners and treats head to your favourite social media account and don't forget to tag me in @glutarama
Subscribe to my email list so that you get NEW recipes straight in your mailbox every Friday PLUS a FREEBIE and access to some amazing gluten free DISCOUNTS
*disclaimer: I use affiliate codes on my website, the vast majority are to Amazon. If you click on any of the links or images in the post and make a purchase my family will benefit from a small % of that purchase at no extra cost to you.

For full transparency, in 2020 I made my first £25, and in 2022 I reached my next £25 (Amazon don't transfer the money until you reach £25). Recently I got paid a whopping £27.10 for 2023.

So to date I have made £78.58 since I first started the scheme in 2017. It won't pay the bills, that's for sure but it does help to pay for ingredients or little treats to cheer me up!