This page contain affiliate links. Please refer to my Disclosures Page for more details.
This gluten free Bailey's Baked Cheesecake is an old recipe from 2017 that's had a facelift, if only facelifts were that easy! I was never 100% happy with it because it didn't taste enough of Bailey's which is kind of the point of a Bailey's Cheesecake.
I increased the alcohol content and ran into all sorts of problems when the alcohol argued with the eggs. Then the setting process was all wrong. Three attempts – THREE went into the bin while I tried and failed to get the ratios right AND keep that all important Bailey's flavour.
Then, as usual with me, I had a eureka moment in the middle of the night. Did the Bailey's have to go into the baked part of the cheesecake? After all, baking the liqueur would always remove a lot of the spirits va-va-voom so why not add it afterwards?
So that is exactly what I did. Now I can present you with the new and improved Baked Cheesecake with a hint of coffee, topped with a deliciously voluptuous whipped cream laced with luxurious Baileys. I should be narrating an M&S advert!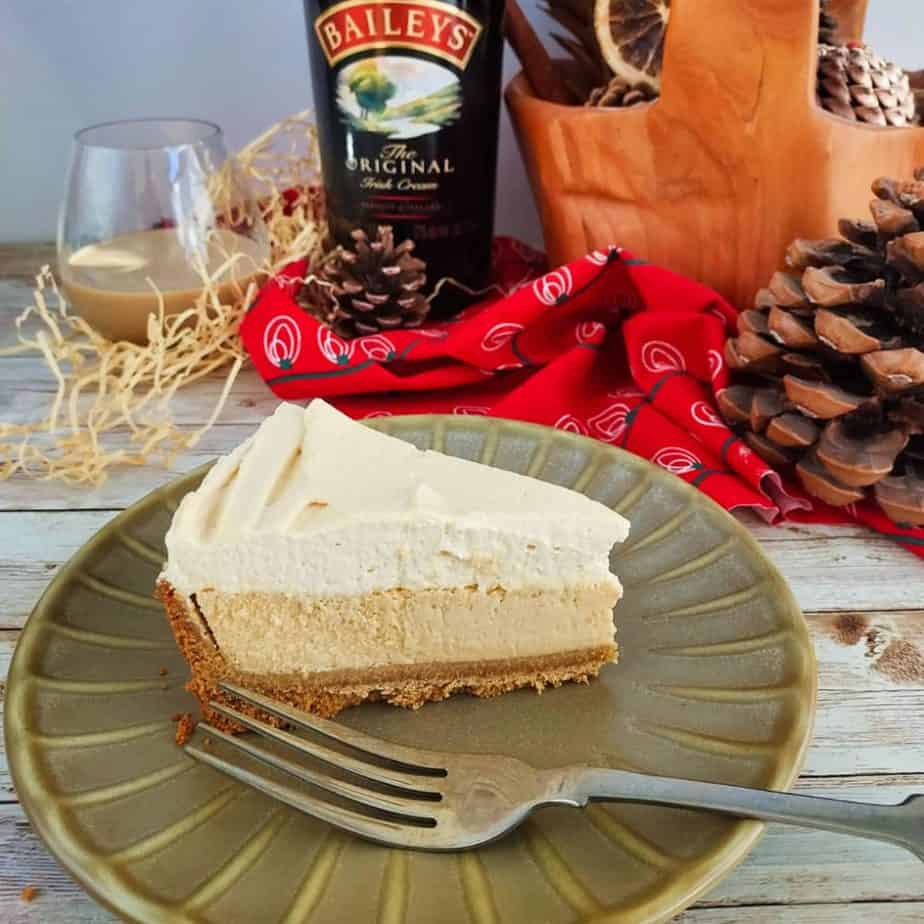 What's the different between a baked and no bake cheesecake?
Well one's baked, the other isn't. On a serious note the main difference (apart from the obvious) is that baked cheesecakes have egg in them. This is why they need to be gently baked on a low heat to aid with the setting process. Really baked cheesecakes are rather like custard tarts, but with different flavours and added fat in the form of cream or cream cheeses.
A no-bake cheesecake rarely has egg in it (it has been known but not really an ideal option). Instead no bake cheesecakes rely on the fat content of the creams, butters and chocolate, if using it, to solidify during the chilling process to give the cheesecake its structure.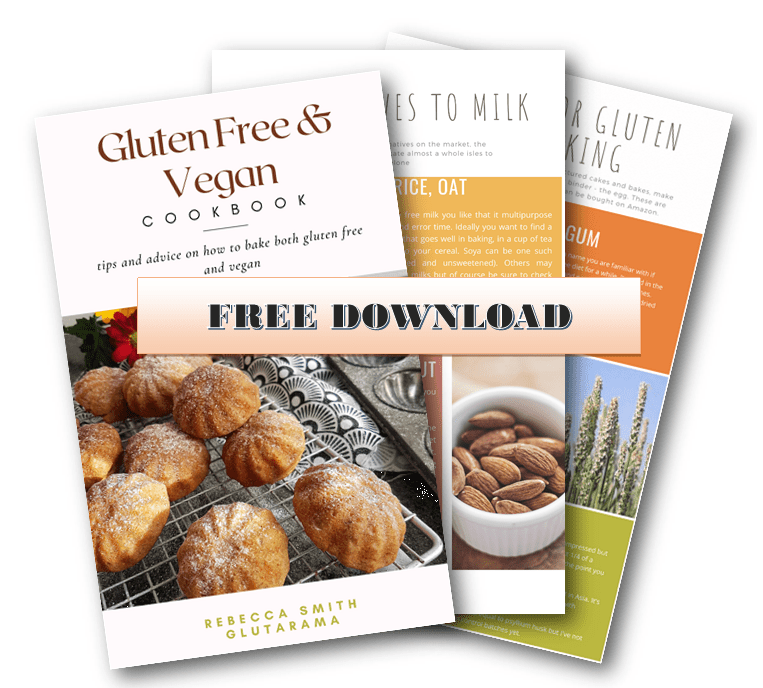 Never miss out again…
Sign up to my weekly Friday newsletter and not only get a FREE e-Book (currently my Gluten Free & Vegan Cookbook) but also get VIP subscriber discounts on free from goodies delivered to your door. Join me in my journey and learn to make anything gluten free.
What cream cheese do you use in a baked cheesecake?
Ricotta – yes, this is an okay option for baked cheesecakes. With a low fat content (10%+/-) and relatively flavourless. It is the left over product when making cheese (whey). Generally inexpensive it costs £1.20-£1.50 on average.
Mascarpone – a preferred option for cheesecakes given its higher fat content (40%+/-) and creamy in flavour and texture, this is not a bi-product and is made with cream. Another cheaper option at around £1.20-£1.50 for a 250g tub.
Cream Cheese – examples of this are own brand spreadable cream cheeses or Philadelphia. With a middling fat content (20%+/-) and a slight cheesy twang in taste, this needs a good flavour to go alongside it to overpower the acidic cheese flavour. The more expensive labelled brands are £1.70-£2.00 for a small 200g tub.
So which one did I use? The answer is all of them. But I found the cream cheese to be the best for some reason. There is less risk of your baked cheesecake curdling. This is when the egg and fat content are imbalanced and the eggs scramble and the fat separates. If making a non baked cheesecake I'd be tempted to use the Mascarpone for the fact that it has the highest fat content making it the most likely to set well enough to slice beautifully.
Does the alcohol effect the baking process?
Yes, adding alcohol to a creamy dessert does make a difference. Have you ever added too much alcohol to a trifle and found the jelly refuses to set, or made a vodka jelly that's remained liquid. The same magical science seems to apply in this case. What that science is I am not entirely sure, but as I mention in my intro, adding more Bailey's to get that cream liqueur punch was a definite no-no. When you cook with alcohol the heat actually burns the alcohol content off (making it practically non-alcoholic). Maybe this burning off process plays havoc with the setting process?
Is Bailey's gluten free?
I'm so glad you asked this. Lots of people get confused about spirits, especially malt whiskeys and believe them to be not safe for Coeliac diets. This is not the case at all. All spirits are gluten free and made so purely by accident in the distillation process – yay for happy accidents!
PLEASE NOTE: if you have an intolerance to BARLEY for example, then there is still barley present, it's just the protein 'GLUTEN' that's been removed so if you still react you may find that this is an issue for you (not a Dr, get it checked professionally).
Cider, wine, sherry, spirits, port and liqueurs are gluten free.
Experts agree that there is no physical way that pure distilled alcohol can contain gluten – this is because the gluten protein cannot travel through to the vapour produced by the prolonged heating in the distillation process and become part of the final alcohol product.
Distilled spirits only contain gluten if gluten containing ingredients are added after the distillation process and in this case, there is labelling legislation that ensures the product states CONTAINS wheat, barley, rye or oats on the label.
Source – Coeliac UK FAQ page for more answers to top gluten free questions follow the link Coeliac UK FAQ's
Please note: some people are also intolerant to certain grains such as barley, rye and oats so even with the gluten removed this can cause digestive issues. If concerned please consult your doctor.
Can I make this Cheesecake dairy free?
Technically, you can make this dairy free, you could sub the cream cheese for dairy free cream cheese. I'd use a Sainsbury's or Tesco own brand. You would also need to substitute the butter in the base to a dairy free butter.
The next bit gets complicated. You would need a dairy free Bailey's Recipe. Incidentally I have just the thing here Homemade Delicious Dairy Free Baileys Liqueur Recipe. You would also need a dairy free whippable cream for the topping.
But wait, that's not all. You would need to add a solid fat to the cream to ensure is solidifies so more dairy free butter or solid white fat such as TREX or shortening if in the USA.
Alternatively, you can wait for me to do all the hard work and come back to you with a recipe. Let me know in the comments if you'd like me to do that and make sure you're signed up to my Newsletter to hear about it when I do!
Can I make this Cheesecake vegan?
Believe me, if I can make it dairy and egg free for you I will. Just give me a while to play with the ingredients. If not a baked vegan Bailey's Cheesecake, I certainly have plans to make a no bake version that's you and I friendly.
What biscuits should I use for a baked cheesecake base?
Because you are going to pre-bake your biscuit base, it's better to keep things simple when it comes to choice of biscuits. Adding a cookie with chocolate chips will mean the chocolate will melt and possibly even burn. Blitzing a whole cookie that is sandwiched with cream, for example gluten free Oreo's, would not be ideal either.
I keep things simple and use gluten free digestive biscuits or at a push gluten free shortbread. Ideally you don't want the biscuit base to steal the show so keep the flavours to a minimal.
How do you prevent cracks in a baked cheesecake?
The key to a successful baked cheesecake it to cook it low and slow and then do the same with the cooling process. Baked cheesecakes freak out when introduced to extremes of temperature. Imagine dipping your toes into an iced bath and recoiling, well a baked cheesecake does the same.
The trick is to let the cheesecake cool in the oven with the door ajar until it is body temperature and cool enough to touch the sides of the tin. This way, you will see minimal cracking (if any).
But even if you do get the odd teeny crack, this recipe saves the day because we add a Bailey's topping to cover all manner of mini disasters so relax, I've got your back.
Where does baked cheesecake come from?
But wait Rebecca, where does the humble baked cheesecake originate?
Is what you'd be asking if you've been to my website before. To add some context, I love to research into the origins of recipes and have found some fascinating facts over the years.
In the case of the history of cheesecake I've answered this before in the recipe write up for my No Bake Vanilla Cheesecake made gluten free and dairy free. But I found this equally interesting explanation here;
Over 4,000 years ago in the fifth century BC, the ancient Greeks on the island of Samos created the earliest known cheesecake. This rudimentary cheesecake was made with patties of fresh cheese that were then pounded smooth with flour and honey. The creation was then baked on an earthenware griddle before being enjoyed by the masses.

Back then, cheesecake was considered a great source of energy and there is evidence showing it was served to athletes during the first Olympic Games in 776 BC. Cheesecake was also popular as a wedding dessert!

The history of cheesecake – Jonathan Lord Cheesecakes & desserts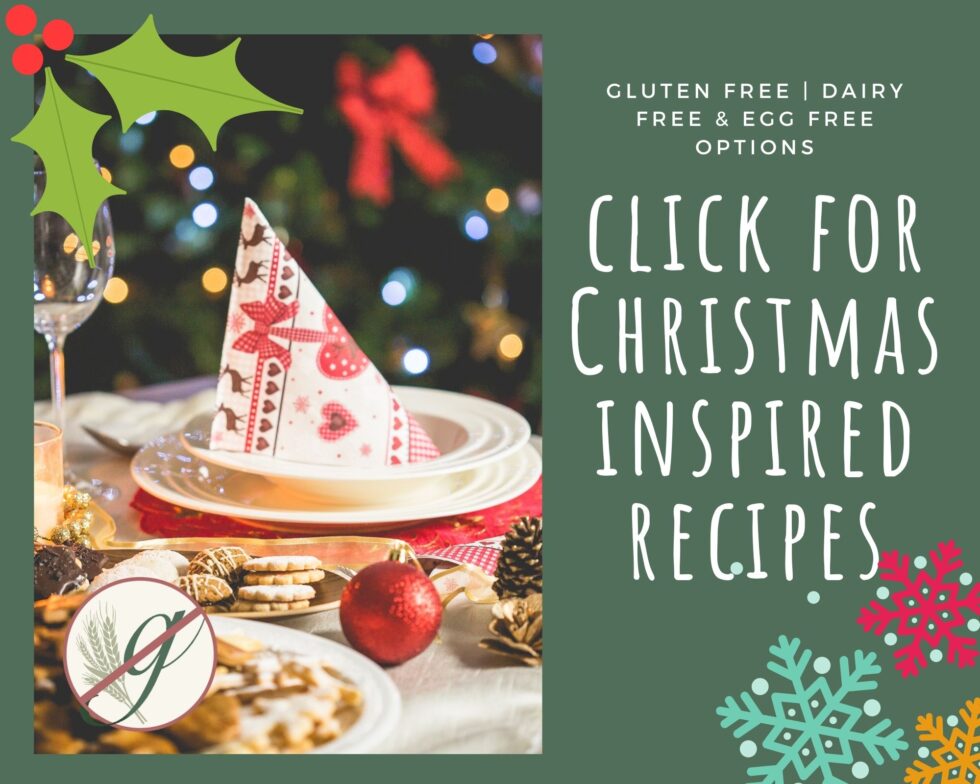 How do I store my baked cheesecake?
How smelly is your fridge?
Too personal a question? Well your answer (no need to tell me in the comments) will depend on how you keep your cheesecake fresh. If your fridge is fragrance free then stand it on the serving plate and keep in the fridge until you plan to serve it.
If your fridge smells of smoked sausage and onions then I would strongly recommend you store the cheesecake in a large Tupperware container to keep said aroma's from your beautiful cheesecake.
This cheesecake will keep for up to 5 days, if it is physically possible not to have eaten it all by then.
Other cheesecake recipes you will love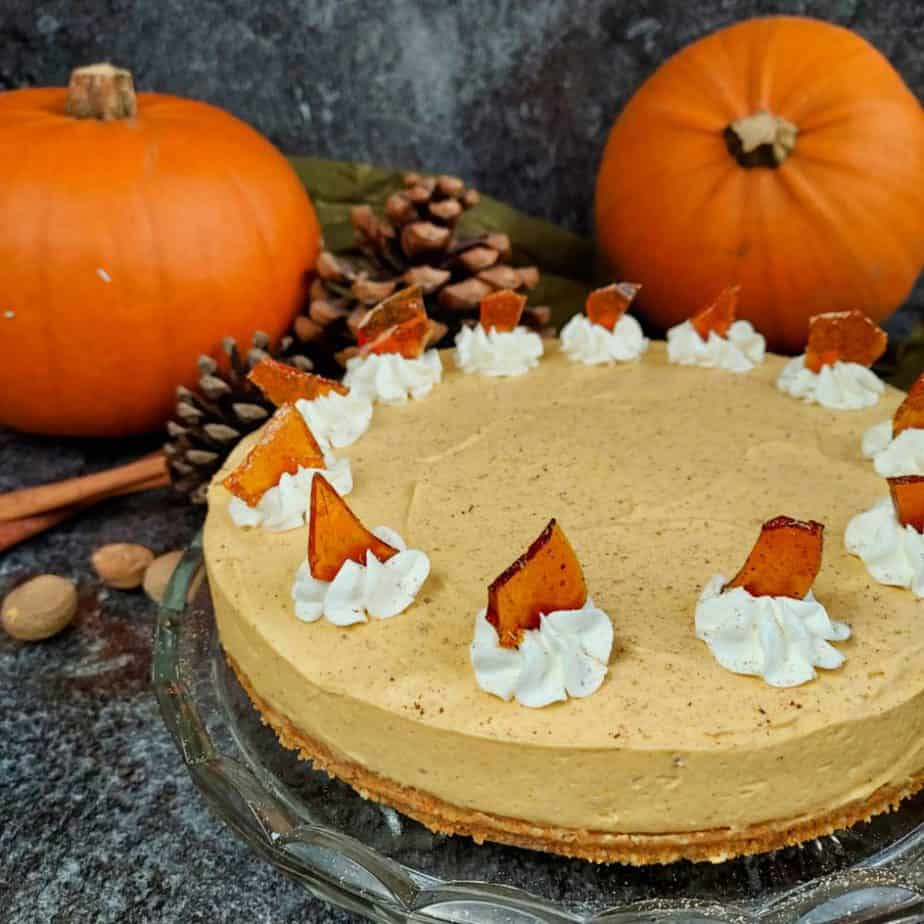 Gluten Free Bailey's Baked Cheesecake Recipe
If you make it and like the recipe I would be eternally grateful if you popped back and commented leaving a star rating as this will tell search engines that this recipe is worth checking out and others will get to find it in searches.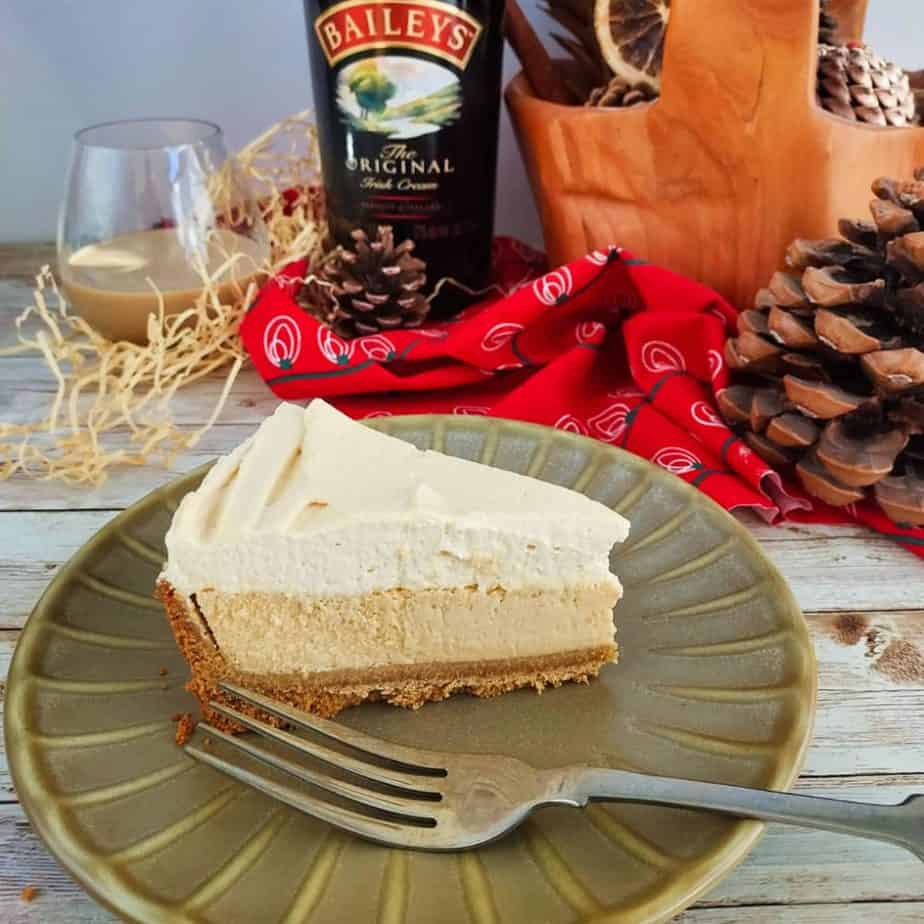 Gluten Free Bailey's Baked Cheesecake
A delicious baked cheesecake using the infamous Baileys Cream Liqueur. This gluten free cheesecake makes an excellent after dinner treat for dessert or the centre piece at the tea table. Baked cheesecakes are really not that hard to make once you know how, follow my tips and you'll have success every time.
Ingredients
For the biscuits base
300

g

gluten free digestive biscuit(s)

I use two packets of GF Digestive biscuits

80

g

butter

melted
For the baked cheesecake layer
550

g

cream cheese

I use 3x small tubs of Philadelphia Cream Cheese

125

g

caster sugar

½

tbsp

instant coffee

1

tbsp

boiled water

6

egg(s)
For the Bailey's cream topping
100

ml

Bailey's Irish Cream Original

300

ml

double cream

2

tbsp

icing/confectioners sugar

pinch of salt
Instructions
To make the biscuit base
Preheat oven to 200°C | 180°C Fan | 400°F | Gas 6

Crush the digestives in a large bowl or blitz in a food processor.

Pour in melted butter and mix/blitz to combine, this is your biscuit base ready to go into your greased and lined 20cm loose bottom cake tin.

Press the butter and biscuit mixture into the bottom of the tin and push a little of the crumble mixture up the sides of the tin (about 2cm high will be enough). Don't worry about being precise. Smooth down the rest of the base with the back of a spoon to make it level.

Bake the base only in the oven for 10mins, remove and start on your baked cheesecake filling whilst the base cools a little.
To make the baked cheesecake layer
IMPORTANT: Turn the oven down to 170°C | 150°C Fan | 325°F | Gas 3

Empty the tubs of cream cheese into a mixing bowl and whip until smooth.

Add the caster sugar and whisk until light and fully combined.

Next mix the coffee granules with the boiled water and mix to dissolve the coffee, pour this into the cream cheese mixture and whisk briefly to combine.

Beat all 6 eggs in a jug with a fork. Then add the eggs a little at a time, whisking after each addition.

TOP TIP: be patient and do this gradually or else you'll decorate your walls and ceiling with gloopy cream cheese – trust me on this one!

Spoon the cheese mixture into the cake tin over the still warm biscuit base and place on a baking sheet in the oven.

Bake for 40mins – not a minute more! It will be wobbly in the middle still, trust me, it will set.

Using a dishcloth or oven gloves to wedge the door open, leave the cheesecake in the oven for as long as it takes for the oven to cool to body temperature (about an hour), this slow cooling process prevents cracking.

NOTE: don't worry if cracks appeared during cooking, they'll sort themselves out. The middle will sink ever so slightly and the cheesecake will continue to colour a little.

Once the cake tin is cool enough to touch, remove from the oven and transfer to the fridge to chill for about an hour.
To make the Bailey's cream topping
In a clean bowl whip the double cream until stiff.

Add the Bailey's, icing sugar and a pinch of salt and whip again back to stiff peaks.

Remove the cheesecake from the fridge and sill in the tin add the Bailey's cream topping smoothing the top with the back of a spoon or spatula.

Return to the fridge to allow the cream topping to thicken and when you're ready to serve run a rounded knife round the sides of the tin and remove the baked cheesecake carefully onto a serving plate.
Nutrition
Nutrition Facts
Gluten Free Bailey's Baked Cheesecake
Amount per Serving
% Daily Value*
* Percent Daily Values are based on a 2000 calorie diet.
Have you tried this recipe?
Let me know how it was & I will be super grateful. Take a picture & tag me @glutarama on your social media posts – I love seeing your photos more than you will ever know x
I love to see your own photos of my bakes, dinners and treats head to your favourite social media account and don't forget to tag me in @glutarama
Subscribe to my email list so that you get NEW recipes straight in your mailbox every Friday PLUS a FREEBIE and access to some amazing gluten free DISCOUNTS
*disclaimer: I use affiliate codes on my website, the vast majority are to Amazon. If you click on any of the links or images in the post and make a purchase my family will benefit from a small % of that purchase at no extra cost to you, in fact, for full transparency, in 2020 I made my first £25, and recently in 2022 I reached my next £25 (Amazon don't transfer the money until you reach £25). As you can see, it won't make me a millionaire but it will treat me to a few coffees, Lord knows I need the caffeine!