This page contain affiliate links. Please refer to my Disclosures Page for more details.
Finally, a Dairy Free Baileys Recipe that tastes like Original Bailey's Irish Cream!
Since not being able to have dairy (among other things) there have been the inevitable cravings and mourning for foods that felt lost to me forever, one such treat stood out head and shoulders above the rest in the lead up to Christmas that's right, Baileys!
I missed Baileys so much. How can there be a festive period without the compulsory mulled wine, mince pie and creamy Bailey's over ice. Not all at once I hasten to add, that would be at bit over the top!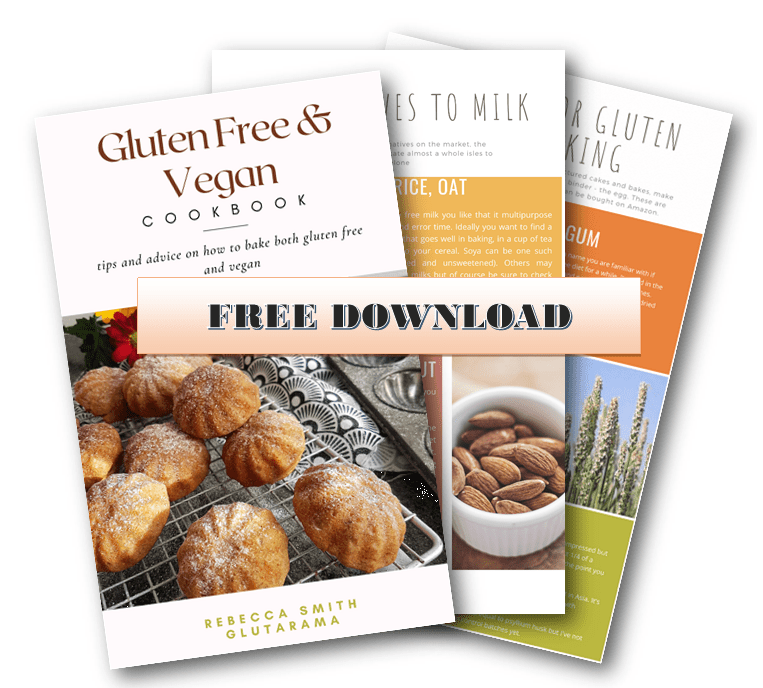 Never miss out again…
Sign up to my weekly Friday newsletter and not only get a FREE e-Book (currently my Gluten Free & Vegan Cookbook) but also get VIP subscriber discounts on free from goodies delivered to your door. Join me in my journey and learn to make anything gluten free.
Is there a dairy free Baileys in the shops?
No. I get a little hot under the collar about this subject. There IS a dairy free almond based cream liqueur that is made by Baileys in the supermarkets but it is not Baileys Irish Cream Liqueur.
I remember when Almande first came out in the US, I got super excited. My brother in law bought a bottle home for me. The disappointment was unbearable.
Hold up though! Almande is a delicious light and thin creamy drink but I'd been led to believe it was the dairy free version of Baileys. Not by the manufacturer I hasten to add but by foodie bloggers.
Here's what Baileys said about their new drink;
Did you see that? ALMOND AND VANILLA flavour – not Bailey's Original flavour!
It got worse when the drink hit the UK and nearly all the bloggers I know got a bottle to sample (I'm not jealous…well, maybe a little!). What really got me, was that the majority were saying it was just like Baileys. No it's not!
Oh well, it did me a favour and shoved a rocket up my bottom and got me to perfect the recipe your here for now!
How do you make homemade Baileys?
My mum used to make Baileys years ago when I was just a baby. In fact, this recipe used her handwritten notes as the foundation, but not without a few experiments along the way. For example, I needed to find the best dairy free ingredients to make my own condensed 'milk' which is a main ingredient for homemade Baileys.
The original Baileys Recipe was instant coffee, whisky, chocolate sauce, cream and condensed milk – that's all.
Keep reading and let me take you through the process of making your own homemade dairy free condensed milk. Then, before you know it, you'll able to whip up a bottle of Baileys yourself in next to no time!
How do you make homemade dairy free Baileys?
Condensed milk alternative: I needed the ingredients to be fatty enough to give that familiar creaminess to the liquor so I settled on using a whole tin of coconut milk. Be warned, not all coconut milks have the same amounts of coconut in them. You need to make sure you use a tin that has over 65% coconut milk to ensure the fat levels are high enough.
Keep reading for my method on how to make vegan condensed milk.
Cream alternative: I use a popular plant bakes cream here in the UK called Elmlea Double Plant Cream. This is lovely and creamy, as you'd expect, but I feel I need to 'water it down' so this recipe adds plant milk too. I use soya milk.
Is homemade Baileys healthier?
I should have started this post with a 'look away now' for anyone who faints at the mere mention of cream, fat or sugar. This is not clean or healthy, it will not detox you or leave you feeling spiritually cleansed….actually scrap that last one.
When I last sat down with a glass on ice, in my dressing gown, kids in bed (sort of!)… I WAS lifted spiritually, because it tasted so bloody good and I deserved it!
The only bit of effort you'll need to put into this is making the condensed 'milk', stick to the times, stir only occasionally and I promise you you'll have 250ml of beautiful condensed 'milk' which now you've mastered it you can use in all sorts of recipes…and I plan to!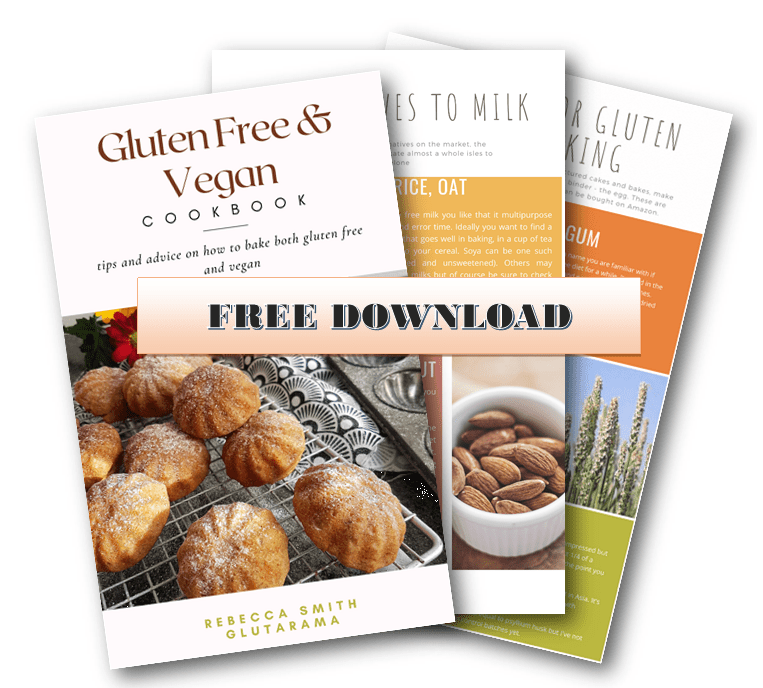 Never miss out again…
Sign up to my weekly Friday newsletter and not only get a FREE e-Book (currently my Gluten Free & Vegan Cookbook) but also get VIP subscriber discounts on free from goodies delivered to your door. Join me in my journey and learn to make anything gluten free.
How to make vegan condensed milk
Making dairy free and vegan condensed milk is very simple so please don't be wary of making your own condensed milk with this easy two ingredient recipe and method;
Dairy Free and Vegan Condensed Milk Recipe
Empty a 400ml tin of coconut milk into a medium saucepan, add 150g caster sugar and stir to combine. Place on a high heat and stir until bubbling. Turn heat down to a gentle rolling boil and leave for 15 minutes. Don't leave unattended and stir occasionally, the condensed milk will halve in volume and go a wallpaper paste colour! Remove from the heat, pour into a glass heatproof jug and cool to room temperature, this will take about an hour.
You now have a 250ml volume of dairy free condensed milk that you can use with a variety of recipes, these recipe here all use homemade condensed milk.
Do you have to refrigerate homemade Baileys?
The idea container for this recipe is a litre sealed bottle, I used the Kilner 1 Litre Traditional Glass Bottle, if you click the link it will take to Amazon. (p.s. if you buy I'll get a few pennies for the referral at no cost to you). It's always a good idea to sterilise your bottle first, you can do this simply by running it in a dishwasher cycle or pouring boiling water into the bottle. Then, after allowing to cool, pour away the water and replace with your Baileys. I personally keep my Baileys in the fridge as it has dairy free cream in it and hasn't been processed in a factory. That said, I have kept a bottle on the side for two days at room temperature and nobody died as a result!
Is it cheaper to make your own homemade Baileys?
If you're interested, I worked out that his recipe costs approximately £8.50 to make per litre, this of course depends very much on the cost and quality of whisky used. I worked out this estimate on a £16 bottle of whisky, so there is scope to make it more/less expensive.
What Alcohol is in Baileys?
As I've just mentioned above, I use Whisky and the quality of that whisky depends on what's in the drink cabinet. Traditionally, Irish Cream, this is after all what Baileys is, is made with Irish Whisky.
However, you can find cheap (non-vegan) blends in the supermarkets that have a sweet fortified wine in them, not unlike a sherry. At the end of the day, you're making this cream liqueur yourself so the rules don't apply.
If you fancy Rum or Scotch or Brandy in your 'Baileys' then go for it, it just won't be a Traditional Irish Cream Liqueur.
Oh, and for those in doubt about whether whisky or other spirits are safe for Coeliacs, look no further, the answer is here.
Cider, wine, sherry, spirits, port and liqueurs are gluten free.
Experts agree that there is no physical way that pure distilled alcohol can contain gluten – this is because the gluten protein cannot travel through to the vapour produced by the prolonged heating in the distillation process and become part of the final alcohol product.
Distilled spirits only contain gluten if gluten containing ingredients are added after the distillation process and in this case, there is labelling legislation that ensures the product states CONTAINS wheat, barley, rye or oats on the label.
Source – Coeliac UK FAQ page for more answers to top gluten free questions follow the link Coeliac UK FAQ's
Please note: some people are also intolerant to certain grains such as barley, rye and oats so even with the gluten removed this can cause digestive issues. If concerned please consult your doctor.
If you love this recipe look at these other flavoured Baileys recipes
I knew that once I'd mastered the base Original Irish Cream flavour I could adapt it and make all sorts of seasonal flavours, therefore I can now add to this post my Chocolate Orange Bailey's; homemade and dairy free and this popular Homemade Bailey's Pumpkin Spice; gluten and dairy free
Here's another Vegan Cream Liqueur you'll love
I recently made my own eggless and dairy free Eggnog, or as I like to call in, No Eggnog! The recipe is a hybrid of a classic Eggnog and the Dutch liqueur Advocaat. This means it can be made into a Snowball Cocktail too. No Eggnog – A Festive Drink Made Dairy Free And Vegan
Vegan Amaretto White Cream Liqueur
No cream liqueur fan need miss out with my simple and quick Amaretto White Cream Liqueur recipe. Using only 4 ingredients, this recipe makes 1ltr of delicious almond flavoured cream liqueur that's reminiscent of Bakewell Tart. It lasts way past 2 weeks so also a great gift idea decanted into smaller bottles maybe? Oh, it;s also dairy free and vegan too as well as being naturally gluten free.
Check out this recipe
Homemade Dairy Free Baileys Recipe
If you make it and like the recipe I would be eternally grateful if you popped back and commented leaving a star rating as this will tell search engines that this recipe is worth checking out and others will get to find it in searches.
Homemade Dairy Free Baileys
This Homemade Dairy Free and Vegan Baileys Recipe is simple to follow showing you how to make (in my opinion) the most delicious creamy liqueur there ever was! This recipe will keep for up to 2 weeks in the fridge. But, honestly who's going to keep it for that long?
Ingredients
1

400ml

tin coconut milk needs to be 60% or over in coconut extract

150

g

caster sugar

250

ml

whisky

Jameson's Whisky is an excellent choice

250

ml

dairy free milk

250

ml

soya cream or usual dairy free alternative

optional – you can just use dairy free milk for this too for a less creamy version.

1

tbsp

chocolate sauce

I use a dairy free ice cream sauce, but you can add a teaspoon of cocoa powder.

1

tbsp

vanilla extract

1

tbsp

instant coffee
Instructions
To make the condensed 'milk'
Tip the contents of the tinned coconut milk into a large saucepan.

Add the 200g caster sugar and stir to combine, the liquid may appear lumpy unless you buy the creamed milk version, don't worry if it is lumpy.

Turn the hob onto full heat and stir until all the coconut lumps have melted, then leave to boil for 20 minutes.

Stir occasionally as the liquid reduces. You want to keep the liquid at a rapid/rolling boil stage (bubbles rolling into the centre of the pan from the edges)

Remove the pan from the heat after 20 minutes, pour into a jug and set on a window sill to cool.
To make the Irish Cream
Measure out the chocolate sauce (or cocoa powder), vanilla extract and instant coffee into a cup or small jug and stir until the coffee has dissolved, then add this mixture and the remaining ingredients into a blender.

Add the cooled condensed 'milk' and blend.

Finally pour in the measured amount of whisky (add more to taste if you wish) and give the liqueur one final blend.

Pour into a 1ltr container (this should just fit perfectly to the top of the bottle) Pop in the fridge to chill.

To serve, give the bottle a good shake and serve over ice or add to a hot chocolate for that added bit of luxury.
Notes
This will keep in the fridge for well over a week…if indeed it lasts that long!
Nutrition
Nutrition Facts
Homemade Dairy Free Baileys
Amount per Serving
% Daily Value*
* Percent Daily Values are based on a 2000 calorie diet.
Have you tried this recipe?
Let me know how it was & I will be super grateful. Take a picture & tag me @glutarama on your social media posts – I love seeing your photos more than you will ever know x
I love to see your own photos of my bakes, dinners and treats head to your favourite social media account and don't forget to tag me in @glutarama
Subscribe to my email list so that you get NEW recipes straight in your mailbox every Friday PLUS a FREEBIE and access to some amazing gluten free DISCOUNTS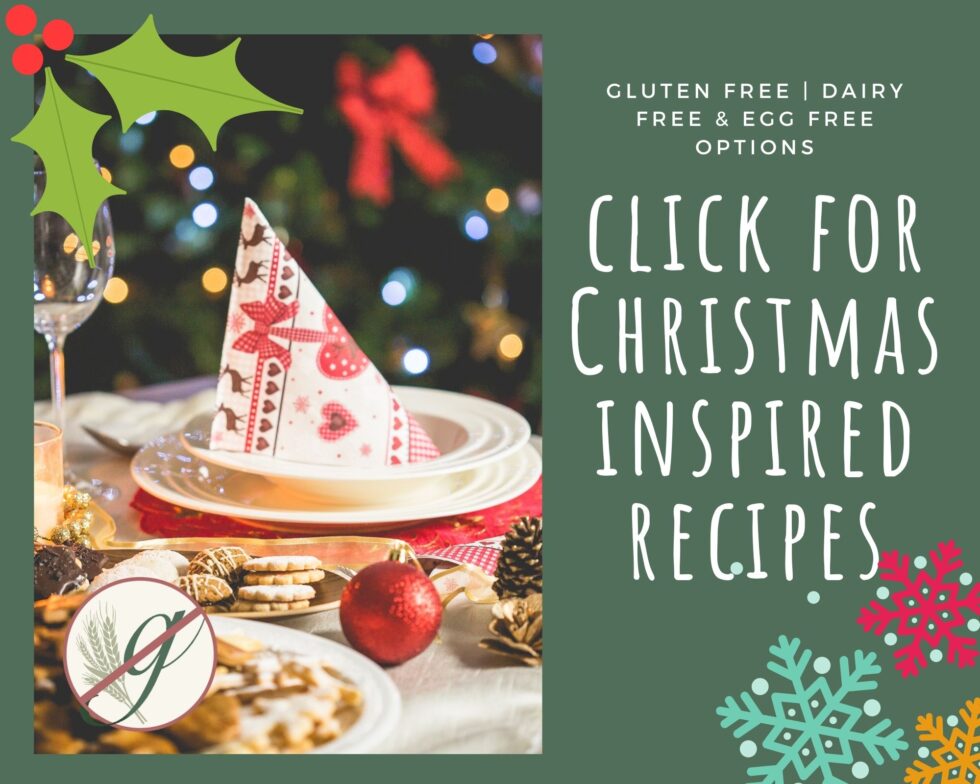 Join my friendly Facebook Group
life's a drama, gluten free doesn't have to be….
*disclaimer: I use affiliate codes on my website, the vast majority are to Amazon. If you click on any of the links or images in the post and make a purchase my family will benefit from a small % of that purchase at no extra cost to you, in fact, for full transparency, in 2020 I made my first £25, and recently in 2022 I reached my next £25 (Amazon don't transfer the money until you reach £25). As you can see, it won't make me a millionaire but it will treat me to a few coffees, Lord knows I need the caffeine!