I've cracked it; a dairy free Bailey's for a #FreeFromChristmas
Since not being able to have dairy (among other things) there have been the inevitable cravings and mourning for foods that are seemingly lost to me forever, one such treat stood out head and shoulders above the rest in the lead up to Christmas that's right, Bailey's! I missed Bailey's I mean what is the festive period with the compulsory mulled wine, mince pie and creamy Bailey's over ice. Not all at once I hasten to add, that would be at bit over the top!
Soya was also a no-no for me for a long time but after eight months of eliminating it from my diet and religiously taking probiotics in the form of Symprove and making my own kefir everyday my gut has healed to the point that I can tolerate it now. For anyone who is unable to tolerate soya and like me craves Bailey's I promise, I'm working on an alternative recipe to include you too, watch this space.
My mum used to make Bailey's years ago when I was just a baby. This recipe used her handwritten notes as the foundation to my final recipe, but not without a few experiments along the way. For example, I needed to find the best dairy free ingredients to make my own condensed 'milk' which is a main ingredient for homemade Bailey's. I needed the ingredients to be fatty enough to give that familiar creaminess to the liquor. I settled on using a whole tin of coconut milk, but be warned, not all coconut milks have the same amounts of coconut in them, you'll need to make sure you use a tin that 70%+ coconut milk to ensure the fat levels are high enough.
I should have started this post with a 'look away now' for anyone who faints at the mere mention of cream, fat or sugar. This is not clean or healthy, it will not detox you or leave you feeling spiritually cleansed….actually scrap that last one. When I sat down with a glass on ice, in my dressing gown, kids in bed (sort of!)… I WAS lifted spiritually, because it tasted so bloody good and I deserved it!
The only bit of effort you'll need to put into this is making the condensed 'milk', I've been sure to take lots of photos to take you through the process, stick to the times, stir only occasionally and I promise you you'll have 250ml of beautiful condensed 'milk' which now you've mastered it you can use in all sorts of recipes…and I plan to!
The idea container for this recipe is a litre sealed bottle, I used the Kilner 1 Litre Traditional Glass Bottle, if you click the link it will take to Amazon. (p.s. if you buy I'll get a few pennies for the referral at no cost to you) If you're interested, I worked out that his recipe costs approximately £8.50 to make per litre, this of course depends very much on the cost and quality of whisky used. I worked out this estimate on a £16 bottle of whisky, so there is scope to make it more/less expensive.
You know what this means now though? Bailey's icecream, different flavours? my imagination's running wild! In fact comment below what you'd like to see next; Orange Bailey's, Chocolate Bailey's, Bailey's Cheesecake or Ice Cream, or any other ideas, try me!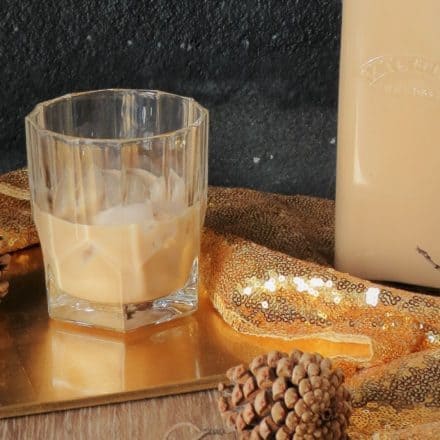 Homemade Dairy Free Bailey's
A simple to follow recipe showing you how to make (in my opinion) the most delicious creamy liqueur there ever was! This recipe will keep for up to 2 weeks in the fridge...but, honestly, who's going to keep it for that long?
Ingredients
1

400ml tin

Coconut Milk

needs to be 70% or over in coconut

200

g

Caster Sugar

250

ml

Whisky

shhh...I used hubby's 10yr malt!

250

ml

Soya Milk

250

ml

Soya Cream

1

tbsp

Choc Shot

1

tbsp

Vanilla Extract

1

tbsp

instant coffee
Instructions
To make the condensed 'milk'
Tip the contents of the tinned coconut milk into a large saucepan.

Add the 200g caster sugar and stir to combine, the liquid may appear lumpy unless you buy the creamed milk version, don't worry if it is lumpy.

Turn the hob onto full heat and stir until all the coconut lumps have melted, then leave to boil for 20 minutes.

Stir occasionally as the liquid reduces. You want to keep the liquid at a rapid/rolling boil stage (bubbles rolling into the centre of the pan from the edges)

Remove the pan from the heat after 20 minutes, pour into a jug and set on a window sill to cool.
To make the Irish Cream
Measure out the choc shot, vanilla essence and coffee granules into a cup or small jug and stir until the coffee has dissolved, then add this mixture and the remaining ingredients into a blender.

Add the cooled condensed 'milk' and blend.

Pour into a 1ltr container (this should just fit perfectly to the top of the bottle) Pop in the fridge and serve over ice when cooled.
Recipe Notes
This will keep in the fridge for well over a week...if indeed it lasts that long!
Don't forget to check out the fab creations from my fellow collaborators I'll be updating this post with direct links to their recipes as they go LIVE!
Don't loose it, Pin this Bailey's recipe for later

[su_row]
[su_column size="1/2″] [/su_column]
[su_column size="1/2″] [/su_column]
[/su_row]
Check it out! I'm sharing my dairy free Bailey's with these other bloggers pages
[su_row]
[su_column size="1/3″]
[/su_column]
[su_column size="1/3″]
[/su_column]
[su_column size="1/3″]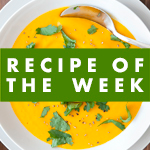 [/su_column]
[/su_row]
[su_row][su_column size="1/3″]
[/su_column]
[su_column size="1/3″]
[/su_column]
[su_column size="1/3″]
[/su_column][/su_row]