I distinctly remember the first time Bethany tried these homemade Gluten Free Chocolate Eclairs, it was for a surprise on her 10th birthday. I'd stressed about making them all week and eventually Friday came and I knew I had a tiny window to make them whilst she and Lewis were at school. I tried two attempts using two different recipes, third time had to be the one or else I'd have failed.
I decided to take a chance and merged two Gluten Free recipes changing the ratio of liquids to flour and hey-presto, they worked. If I'm honest and going to food critique my own bakes I'd say they were a little on the skinny side, everyone knows that with with a true eclair, you open wide  to take the first bite and cream squirts out indiscriminately making the politest of eaters look like the Cookie Monster!
Well, these beauties were my most recent batch and the fattest yet. will they continue to grow in size? We'll see, can an eclair BE too large? This recipe made 16 delicious gluten free eclairs but you can use the same recipe to make gluten free profiteroles  and for a dairy free version here's my recipe for dairy and gluten free profiteroles!
Chocolate Eclairs
Ingredients
Choux Pastry
130

g

butter

130

ml

water

200

g

gluten free plain flour

4

eggs
Chocolate Ganache
300

ml

double cream

150

g

dark chocolate
Cream Filling
600

ml

double cream

1

tbsp

icing sugar

not necessary
Instructions
Put the butter and water into a saucepan and bring to the boil

Take off the stove and add the flour in one go, be brave! Stir quickly to combine into a sticky ball, at this stage it looks like thick, inedible porridge (NOT like a normal choux)

Leave to cool for 5-10mins, the longer the better or else your eggs will curdle.

When cool enough, add the beaten eggs one at a time and stir quickly again to combine, the mixture will now look like smooth hummus and a little wetter than a 'normal' choux paste.

Add to a piping bag preferably with a round icing tip and pipe onto a prepared baking sheet, I draw 12cm lines on my sheets and turn them over on the trays to use as a guide.

In a normal recipe the éclairs are cooked on two different heats, I only use one heat as I find the eclairs are inclined to be a bit more gooey on the inside if the heat is turned down. This also makes batch cooking less of a hassle.

Cook on Gas 7/220C/425F for 25mins - do not open the oven before then.

Remove when beautifully browned and allow to cool for 5mins before cutting open, if the inside is still a bit soggy return the halved éclairs to the oven for 5mins to harden up a bit.
To make the chocolate topping
Heat 300ml of the double cream in a bowl in the microwave, it needs to be hot enough to melt chocolate.

Add the chocolate in broken pieces to the bowl of cream, cover with a plate and leave.
To make the filling
Whisk the remaining 600ml of double cream to desirable thickness (not too thick or else you won't be able to pipe)

If you wish you can add a tablespoon of icing sugar to sweeten but it's not necessary.
To build your eclair
The chocolate should have melted now, stir to make a shiny ganache and either dip the top halves of the eclairs in the chocolate or decorate the tops using a spoon - I used a spoon and patience to get the look in the photo.

Finally pipe the cream into the bottom halves of the eclairs and add the tops

To add a fancy twist I've drizzled white chocolate across each eclair, but really, the already taste fantastic without the fiddly bits!
Check it out! I'm sharing my Delicious Chocolate Eclairs with these other bloggers pages
[su_row]
[su_column size="1/3″]
[/su_column]
[su_column size="1/3″]
[/su_column]
[su_column size="1/3″]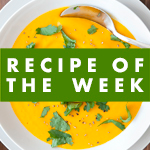 [/su_column]
[/su_row]
[su_row][su_column size="1/3″]
[/su_column]
[su_column size="1/3″]
[/su_column]
[su_column size="1/3″]
[/su_column][/su_row]