This page contain affiliate links. Please refer to my Disclosures Page for more details.
These really are No Fail Gluten Free Honey Flapjacks, in fact, they're not just gluten free but they are dairy free too so happy tummies all round in my family. But wait, these honey flapjacks are also vegan too…wait what? Yep, that's right, keep reading my lovely and you'll see why.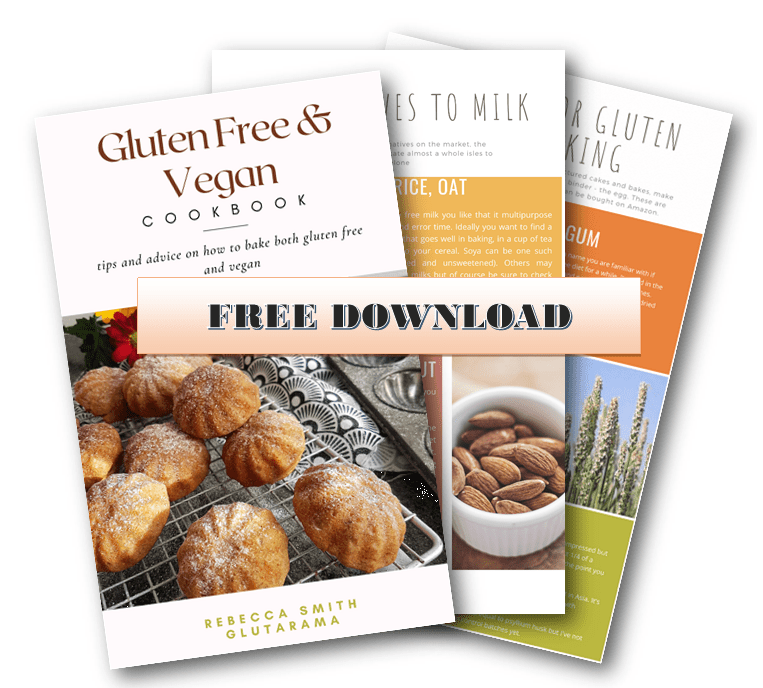 Never miss out again…
Sign up to my weekly Friday newsletter and not only get a FREE e-Book (currently my Gluten Free & Vegan Cookbook) but also get VIP subscriber discounts on free from goodies. Join me and learn to make anything gluten free.
Aren't oats gluten free anyway?
Oats are likely to be cross contaminated with other gluten containing cereals so are not safe unless they have been certified to be safe. Therefore, flapjacks are not naturally gluten free if you are diagnosed Coeliac or have a gluten intolerance.
If you are making these Gluten Free Honey Flapjacks then you must ensure you use certified gluten free oats. Here in the UK you can get gluten free oats from most leading supermarkets, Delicious Alchemy, Glebe Farm Foods and Quaker now do gluten free oats too.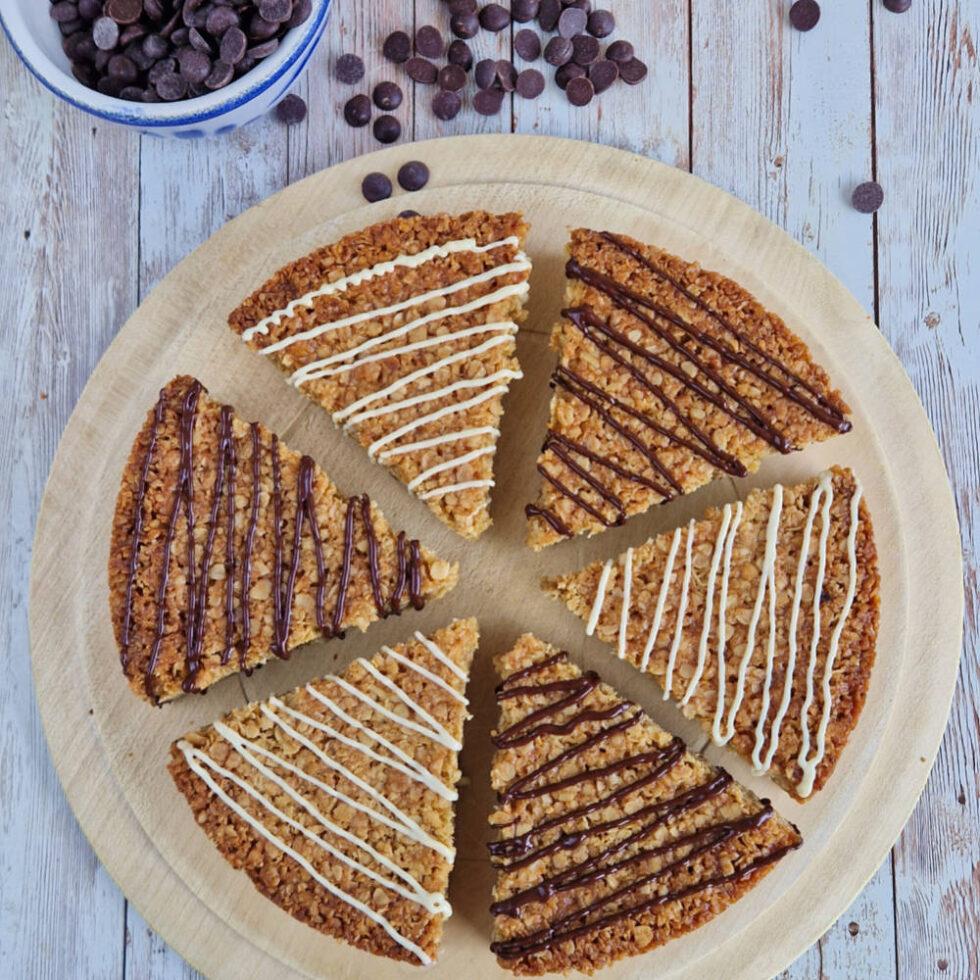 How do you make a flapjack dairy free?
Making a flapjack dairy free is super simple. All you need to do is swap out the normal butter for a plant based, dairy free alternative.
Always be sure to check the labels if something says it is plant based or vegan. These may still have may contain warnings on the packaging making them unsafe for people with milk allergies.
I always use Flora plant blocks in my baking. They come in salted and unsalted and behave just like butter.
Do not attempt to use a dairy free spread like Stork or margarine as these are soft fats full of water. You want a fat that begins in a solid state and returns to a solid state once cooled. This gives your flapjack its stability.
Whilst developing this recipe I had run out of butter on one occasion and topped it up with white vegetable fat (I use Trex or Crisp n' Dry). The flapjacks seemed to have more of a melt in the mouth flavour so I stuck with this happy accident and now all my simple flapjacks are made with a 75:25 ratio of butter to fat.
Is honey vegan?
Whilst I am not vegan myself I do consider myself to be pro-nature and pro-environment. It's a wobbly fence I sit on and I appreciate the hypocrisy sometimes. I am well aware that Honey is not considered to be vegan. You can read more about this by following the link below to the Vegan Society.
Honey is probably the product most frequently mistaken as vegan-friendly. There is a common misconception that honey bees make their honey especially for us, but this couldn't be much further from the truth. Honey is made by bees for bees, and their health can be sacrificed when it is harvested by humans

The Vegan Society – Veganism and Honey
What vegan alternatives are there to honey?
I have had two different brands before. One much more affordable than the other. This link for Vegan 'Honey'* illustrates how many there are available on the market on Amazon alone. I have actually been able to buy the Honea pictured below from Budgens.
Since using this to make my Honey Cake: one bowl recipe – gluten and dairy free I have found the Sweet Freedom version they call Honeee. It's only £3.30 if you buy online from their store (plus P&P) but they have lots of enticing flavours … this is not an AD for them by the way, I'm just letting you know!
Can I make this with real honey?
Of course you can make these honey flapjacks with real honey, bee my guest (pun totally intended). I'm not here to tell you what you can and can't do. This recipe will work perfectly with any type of honey.
Fun fact – I don't actually like the taste of real honey, never have. Oddly enough I do like the vegan version, I guess that means it's not up to tasting like the real thing?
Best way to store homemade flapjacks
I find these Honey Flapjacks last days (if you can bear not to eat them all in 24hrs!). I'd even go as far to say these flapjacks get better with age. I simply store them in a plastic container or a cake tin. They will happily last a week before they get stale.
Ingredients you will need
gluten free porridge oats
butter or butter alternative (I use Flora plant butter)
white vegetable fat (I use Trex)
light brown sugar
honey I use Sweet Freedom Honey Flavour Syrup
To decorate (optional)
dairy free 'milk' chocolate
dairy free white chocolate
Equipment you will need
Other great free from recipes
Chocolate Cherry Flapjacks
Chocolate Cherry Flapjacks, easy to make, delicious and simple to create a gluten free and dairy free version too.
Check out this recipe
Dairy Free Fudge Cupcakes
These beautifully light and fluffy gluten free fudge cupcakes are the perfect gift, celebration cupcakes or teatime treats. The fudgy pieces and caramel drizzle make these cupcakes extra special. These are also dairy free and egg free as well as gluten free (vegan) but you can choose to use unsalted 'normal' butter and milk if you wish for t he recipe to be just gluten and egg free.
Check out this recipe
Date Free Sticky Toffee Pudding
A twist on the traditional Sticky Date & Toffee Pudding, this pudding is date-free but still packed with caramel flavours and super moist with the addition of grated apple. Delicious with custard, cream or more toffee sauce! This is gluten free, dairy free, egg free but an egg and dairy filled option is available too.
Check out this recipe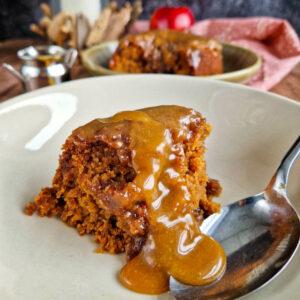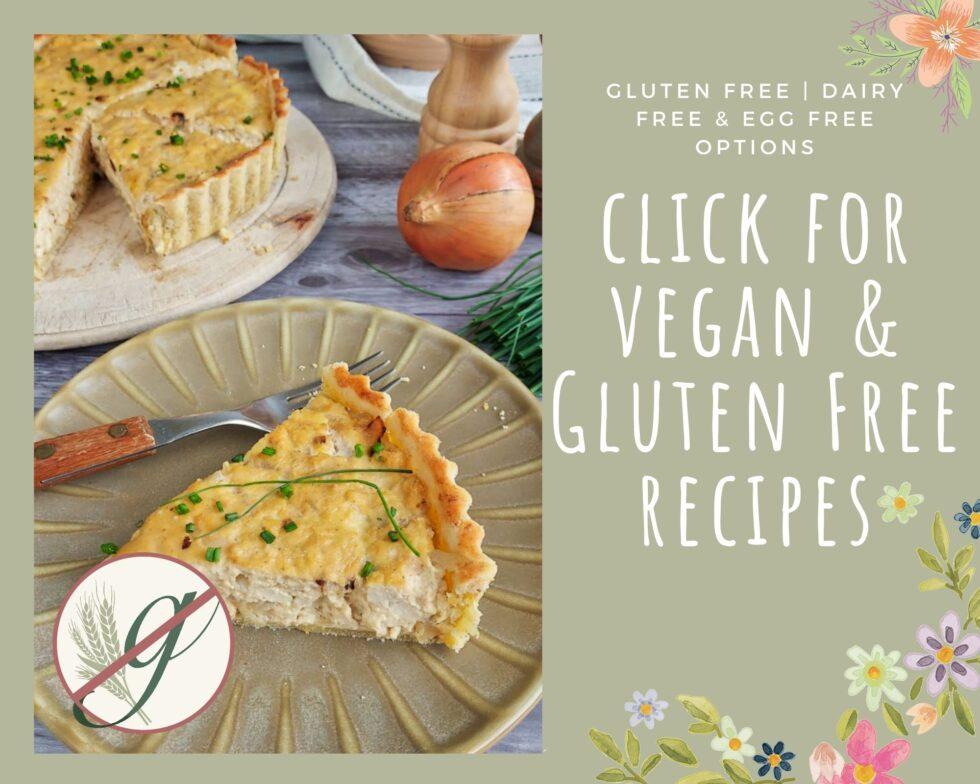 No Fail Gluten Free Honey Flapjacks Recipe
If you make it and like the recipe I would be eternally grateful if you popped back and commented leaving a star rating as this will tell search engines that this recipe is worth checking out and others will get to find it in searches.
Gluten Free Honey Flapjacks
Honey Flapjacks, easy to make, delicious and simple to create a gluten free and dairy free version too. Plus you can even make these vegan following my top tips on honey alternatives.
Ingredients
450

g

gluten free porridge oats

150

g

butter or butter alternative (I use Flora plant butter)

50

g

fat (I use Trex white vegetable fat)

225

g

light brown sugar

100

g

honey

I use Sweet Freedom Honey Flavour Syrup
To decorate (optional)
50

g

dairy free 'milk' chocolate

50

g

dairy free white chocolate
Instructions
Preheat the oven to 180°C | 160°C Fan | 350°F | Gas 4

Line the bottom of a 20x20cm round cake tin with baking paper.

Into a large non stick saucepan add the butter, fat, sugar and honey flavoured syrup. Place over a medium heat and stir until all the ingredients have melted.

Turn the hob off and set the saucepan aside.

Weigh out the gluten free oats (porridge, jumbo or a combination of both).

Pour the oats into the saucepan and using a silicone spatula mix thoroughly.

Now tip the mixture into the prepared cake tin and press down firmly to pack the oats down well making sure you pack the mixture tight into the corners.

TOP TIP: do this as firmly as you can, this will guarantee a sturdy flapjack that will not fall apart when cut into portions.

Pop the tin into the oven and bake for 20-25 minutes. The flapjack will bubble a little at the edges when it's ready.

Remove from the oven, using a wet knife tease the flapjack from the edges of the tin (this will prevent concrete hard sticking later!)

Allow to cool completely in the tin before removing and cutting into 12 sliced portions.

If you plan to decorate as I have, simply melt the chocolate in a microwave and drizzle over each flapjack slice once cut.
Notes
As you can see in the images, I have cut into 6 slices – these looked great for the photos but goodness me they were filling to eat in one sitting so trust me, 12 slices or even 10 will be an adequate sized portion!
Nutrition
Nutrition Facts
Gluten Free Honey Flapjacks
Amount per Serving
% Daily Value*
* Percent Daily Values are based on a 2000 calorie diet.
Have you tried this recipe?
Let me know how it was & I will be super grateful. Take a picture & tag me @glutarama on your social media posts – I love seeing your photos more than you will ever know x
I love to see your own photos of my bakes, dinners and treats head to your favourite social media account and don't forget to tag me in @glutarama
Subscribe to my email list so that you get NEW recipes straight in your mailbox every Friday PLUS a FREEBIE and access to some amazing gluten free DISCOUNTS
Join my friendly Facebook Group
life's a drama, gluten free doesn't have to be….
---
*disclaimer: I use affiliate codes on my website, the vast majority are to Amazon. If you click on any of the links or images in the post and make a purchase my family will benefit from a small % of that purchase at no extra cost to you.

For full transparency, in 2020 I made my first £25, and in 2022 I reached my next £25 (Amazon don't transfer the money until you reach £25). I'm now up to £17.80 for 2023 so edging closer to the magical £25 mark!!

To date I have made £69.28 since I first started the scheme in 2017. It won't pay the bills, that's for sure but it does help to pay for ingredients or little treats to cheer me up!