Quick Chocolate Mousse Nests #FreeFromEaster
You'll remember that last month a group of bloggers got together to create a catalogue of delicious #FreeFromPancakes, well this month we're focusing on #FreeFromEaster treats so hold onto your seats because I'll be sharing a new recipe every day to tickle your taste buds and inspire you to get creative in the kitchen this Easter.
I wanted to create a recipe that was kiddie friendly and easy to create. This recipe proved to be the case as my son Lewis pretty much made the whole thing single-handedly with only me looking on in the wings to give him my verbal instructions. It was lovely to watch him cracking on with the recipe, all I had to do was give the next instruction, point the camera and shoot!
I'm not going to apologise for the copious amounts of sugar and naughtiness in this recipe, it is after all meant to be a treat and I'd be impressed I anyone can manage to eat more than one at any time!
#FreeFromEaster Quick Chocolate Cream Filled Nests
So simple to make your kiddies can do this unaided, lots of spoon and finger licking opportunities and potentially quite messy...that's what baking with kids is all about right?
Ingredients
200

g

milk chocolate

4

biscuits

Nutribx

100

ml

double cream

50

g

chocolate spread

mini chocolate eggs

I used Sainsbury's mini eggs
Instructions
Melt the chocolate in a microwave

Add the Nutrabix by crumbling into the melted chocolate

Grease a shallow cupcake tin

Add 8 dollops of mixture to the tin, press well into the sides and create a well in the middle of the mixture to allow for the cream.

Pop in the fridge for at least 30 minutes to set.

In a bowl whisk the cream and chocolate spread together.

Remove the chocolate nests from the fridge and gently prise the nest from the side of the tin using a rounded knife.

Add dollops of the cream mixture to each nest and decorate with mini eggs.
More recipes to follow in the #FreeFromEaster – baking with kids recipes
Mel – 'Le Coin de Mel' – http://lecoindemel.com
Midge – 'Peachicks Bakery' – http://thepeachicksbakery.co.uk
Vicki – 'The Free From Fairy' – http://freefromfairy.com
Nath – 'The Intolerant Gourmand' – http://www.intolerantgourmand.com
Emma– 'Free From Farmhouse' – http://www.freefromfarmhouse.co.uk
Nova – 'Cherished by Me' – http://cherishedbyme.com
Reneé – 'Mummy Tries' – http://www.mummytries.com
Laura – 'Dairy Free Kids' – http://dairyfreekids.ie
Rebecca – 'Glutarama' – https://www.glutarama.com that's me!
Eb – 'Easy Peasy Foodie' – http://www.easypeasyfoodie.com
Kate – 'The Gluten Free Alchemist' – http://www.glutenfreealchemist.com
Kirsty – 'Hijacked by Twins' – http://www.hijackedbytwins.com
Mandy – 'Sneaky Veg' – www.sneakyveg.com
Chloe – The Adventures of an Allergy Mummy' – http://theadventuresofanallergymummy.co.uk
Grace – 'Eats Amazing' – http://www.eatsamazing.co.uk

Check it out! I've shared with these other blogs
[su_row]
[su_column size="1/3″]
[/su_column]
[su_column size="1/3″]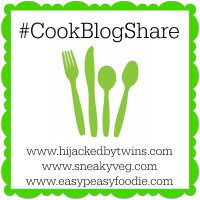 [/su_column]
[su_column size="1/3″]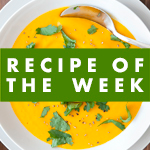 [/su_column]
[/su_row]