You're right, these Chocolate Cream Nests are way too indulgent but my goodness they were greatly appreciate by the family. This recipe is an old one, originally it had photos of Lewis making the nests step-by-step. At 14yrs old Lewis does not want his photos on my website, at the very least not with the hair cut he had at the time (giggles) so I decided to reshoot the photos.
But as time has passed and free from Easter treats are so much better now I decided to 'pimp' my chocolate cream nests to the max and load them them with mouth-watering chocolate Easter treats.
Enter the amazing KitKat Bunnies and these beautiful Galaxy Rose coloured eggs!
Can I make these cream nests dairy free?
Believe it or not, you can make these chocolate cream nests dairy free. But, it takes a lot of swapping out of ingredients to do so. Use your favourite dairy free chocolate alternative for the melted chocolate nest.
For the chocolate cream filling you can whip some high fat coconut milk with some dairy free chocolate spread (you could use a sweet freedom sauce for this).
To decorate these nests you have more of a challenge to make them look anything similar but there are dairy free mini Easter eggs out there or you can use white dairy free chocolate drops or how about a non edible chick to decorate instead. That said, I have seen white and pink chocolate bunnies in Sainsburys recently that are gluten and dairy free.
---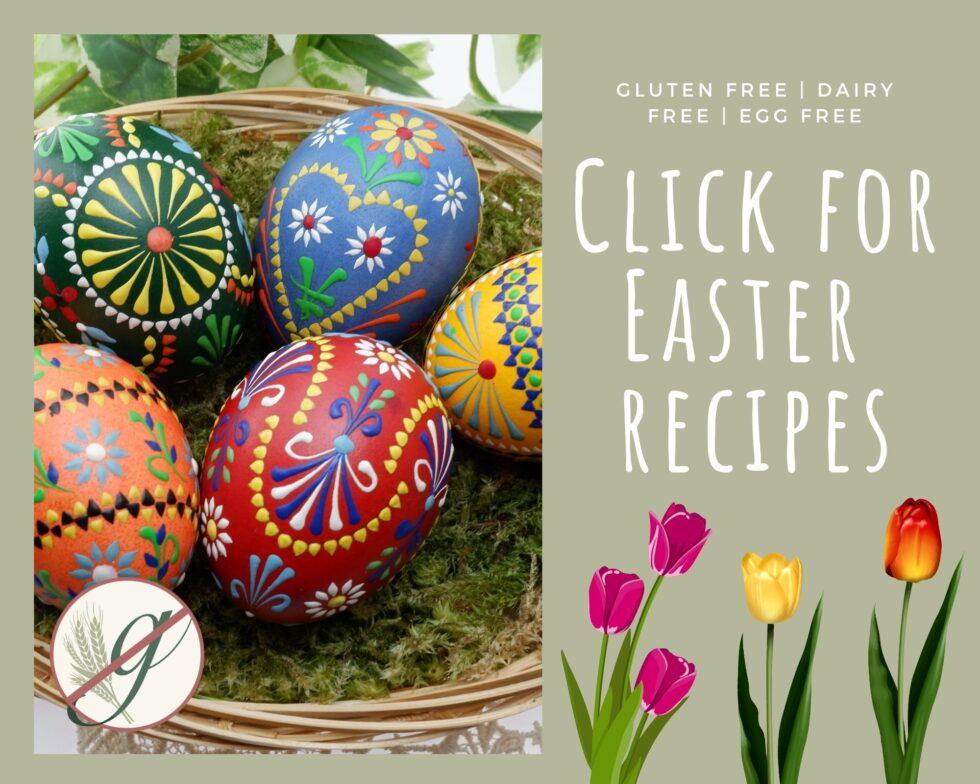 ---
What can I use instead of Nutribrex?
I appreciate that not everyone will have access to Nutribrex to make these Chocolate Cream Nests this Easter. The reason I used them was as a great way to use up old forgotten biscuits before they go past their best. That said, I actually really like the sorghum flavour of the cereal biscuits as they have a slight savoury flavour to them making treats less sweet.
If you cannot source this cereal then use gluten free cornflakes or even better gluten free wholegrain flakes and lightly crush them. These are not cornflake cakes, the final treat is denser which is better to hold your cream filling (and in my opinion, less likely to stab you in the gum like I often find with chocolate cornflake cakes, those things bite back!)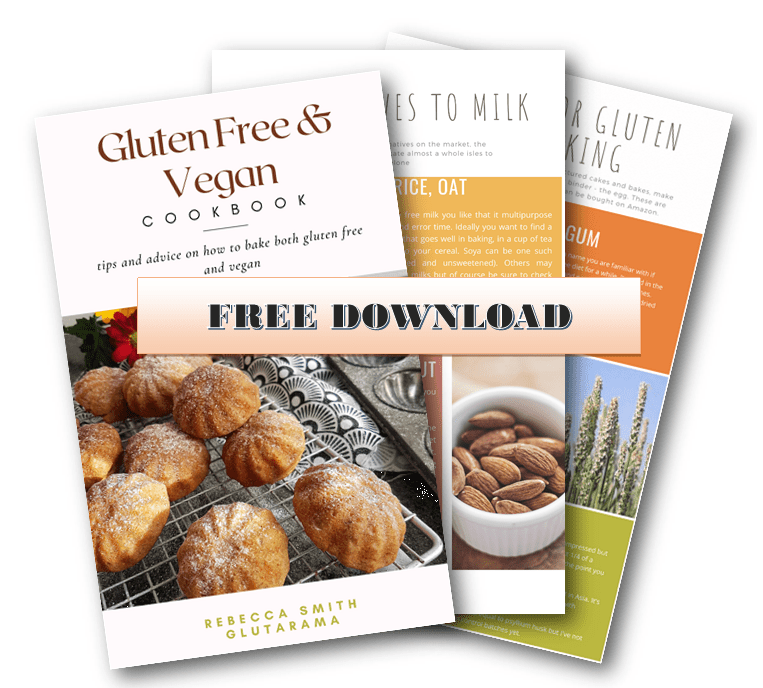 Never miss out again…
Sign up to my weekly Friday newsletter and not only get a FREE e-Book (currently my Gluten Free & Vegan Cookbook) but also get VIP subscriber discounts on free from goodies. Join me and learn to make anything gluten free.
Other Gluten free Easter recipes you might like to try
If you love the idea of a chocolate treat this Easter but want a chocolate treat without a religious theme then this is the recipe for you Gluten Free Chocolate Sausage made dairy and nut free too
Quick Gluten Free Chocolate Cream Easter Nests Recipe
If you make it and like the recipe I would be eternally grateful if you popped back and commented leaving a star rating as this will tell search engines that this recipe is worth checking out and others will get to find it in searches.
Quick Gluten Free Chocolate Cream Easter Nests
So simple to make these Chocolate Cream Nests can be left to the kids to make unaided, lots of spoon and finger licking opportunities and potentially quite messy…that's what baking with kids is all about right?
Ingredients
200

g

milk chocolate

4

biscuits

Nutribx

100

ml

double cream

50

g

chocolate spread

6

KitKat Bunnies

or other treats e.g. Sainsbury's mini eggs
Instructions
Start by melting the chocolate in a microwave

Add the Nutrabix by crumbling into the melted chocolate, don't crumble too much, you want flakes too.

Grease a 6 hole deep muffin tin.

Add 6 dollops of mixture to the tin, press well into the sides and create a well in the middle of the mixture to allow for the cream.

Pop in the fridge for at least 30 minutes to set.

In a bowl whisk the cream and chocolate spread together. If using coconut cream for a dairy free alternative, pour away the coconut water and only use the solid coconut fat from one 450g tin

Remove the chocolate nests from the fridge and gently prise the nest from the side of the tin using a rounded knife.

Add dollops of the cream mixture to each nest and decorate with KitKat Bunnies, mini eggs, whatever takes you fancy – go wild!
Nutrition
Nutrition Facts
Quick Gluten Free Chocolate Cream Easter Nests
Amount per Serving
% Daily Value*
* Percent Daily Values are based on a 2000 calorie diet.
Have you tried this recipe?
Let me know how it was & I will be super grateful. Take a picture & tag me @glutarama on your social media posts – I love seeing your photos more than you will ever know x
I love to see your own photos of my bakes, dinners and treats head to your favourite social media account and don't forget to tag me in @glutarama
Subscribe to my email list so that you get NEW recipes straight in your mailbox every Friday PLUS a FREEBIE and access to some amazing gluten free DISCOUNTS
*disclaimer: I use affiliate codes on my website, the vast majority are to Amazon. If you click on any of the links or images in the post and make a purchase my family will benefit from a small % of that purchase at no extra cost to you.

For full transparency, in 2020 I made my first £25, and in 2022 I reached my next £25 (Amazon don't transfer the money until you reach £25). I'm now up to £17.80 for 2023 so edging closer to the magical £25 mark!!

To date I have made £69.28 since I first started the scheme in 2017. It won't pay the bills, that's for sure but it does help to pay for ingredients or little treats to cheer me up!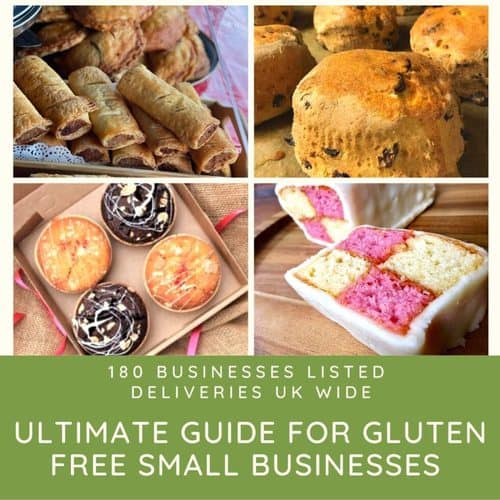 Fancy buying yourself a treat or a gift for a loved one this festive season, then go small…small businesses' that is!

Guide for Gluten Free small businesses that deliver across the UK

— Glutarama, supporting small businesses
---