The inspiration for this Gluten Free Chocolate Sausage or Salami was due to the fact that HECK gluten free sausages bought out a chocolate sausage to celebrate Easter. By the time I'd heard about it they had sold out. However, I wasn't too disappointed to see this because on checking the ingredients I realised that the chocolate sausage wasn't also dairy free (it was a tall order to be fair).
I also realised that their sweet sausage was packed with other allergens so of course I had a light bulb moment and decided to develop my own version that is dairy free, gluten free and nut free too (depending on the biscuits you choose to make this recipe).
I now think that this is possibly the best and simplest sweet treat I've ever made and as it's packed with dried fruits I can almost convince myself that it's also one of my 5-a-day … right?
Can I make this Chocolate Sausage with different dried fruits and ingredients?
Obviously the dried fruits I have chosen for this recipe are to my tastes. Not everyone likes raisins, dates, apricots or all three.
The good news is that, as with all my recipes, this is a really versatile recipe and I encourage you to be flexible and have some fun with using other ingredients. As long as you use dried fruits you shouldn't need to play with the ratios. This means that I'm 99% confident that you will be able to make this without making a special trip to the shops. Literally just use anything that you have in your store cupboard to make these.
You can even mix it up with the chocolate too. I use 150g dark and 100g milk in the recipe, the reason being that the milk helps to sweeten the bitterness of the dark chocolate but you still get a darker colour end result.
If you only have milk or only have dark then use just that. If you do prefer a less sweet chocolate then no need to sweeten the dark, if you prefer things a bit sweeter then add a tablespoon of icing sugar to the bowl of dried ingredients.
Other ingredients that would work really well are;
goji berries
golden sultanas
glace cherries (slightly less 'sausage-looking' results though)
dried cherries
dried pineapple
dried apple
seeds (sunflower, pumpkin)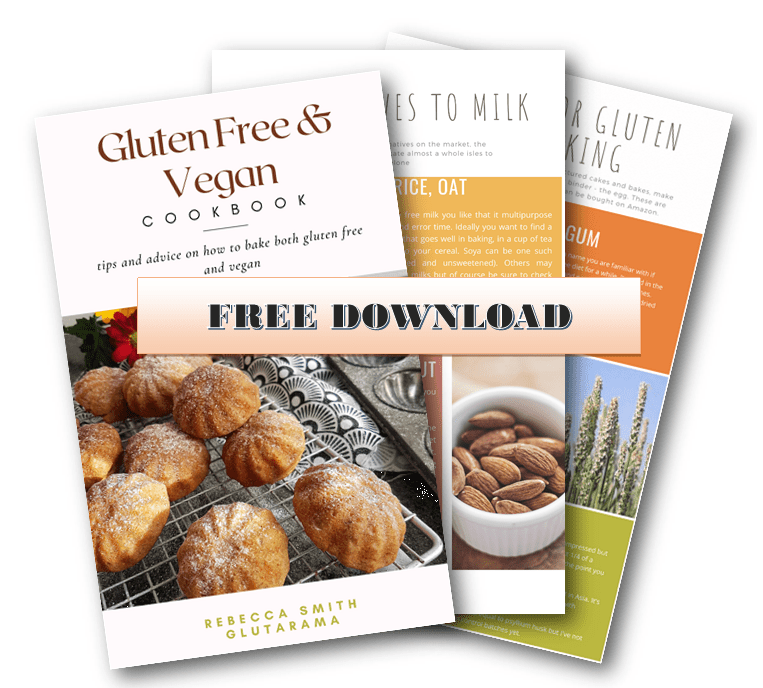 Never miss out again…
Sign up to my weekly Friday newsletter and not only get a FREE e-Book (currently my Gluten Free & Vegan Cookbook) but also get VIP subscriber discounts on free from goodies delivered to your door. Join me in my journey and learn to make anything gluten free.
How do I wrap my Chocolate Sausage?
To get the authentic dried, cured sausage look to your chocolate sausage is embarrassingly simple!
Take a rectangle of greaseproof (parchment) paper, about the length of your forearm (elbow to finger tip) and go crazy and screw it up into a tight ball. Then open the scrunched paper up turn it over and repeat. Take some aggression out while you're there – I do!
Now you should have a softer, more pliable rectangle of paper that feels more like a stiff piece of cloth that can be rolled and twisted like cling film (film wrap).
How should I store my Chocolate Salami?
I keep my sweet chocolate sausage in a Tupperware container in the fridge.
If, in some strange universe you don't, like me, eat this in one day. This chocolate sausage will keep for well over a week in the fridge. You simply cut a slice off when you need a quick chocolate fix.
For the very best results take it out of the fridge for 5-10 mins first and your knife will cut through like butter. Cutting straight from the fridge is fine if you need chocolate STAT! but you may get a crack or two in your slice.
---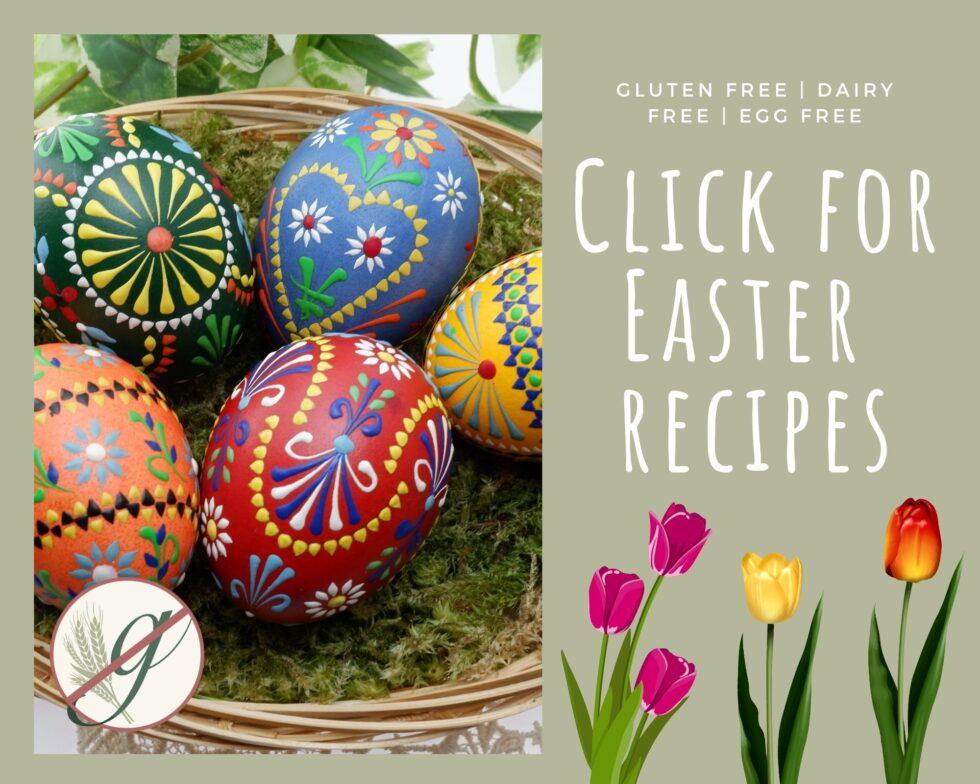 ---
Other delicious chocolate free from recipe inspiration
Gluten Free Chocolate Sausage Recipe
Gluten Free Chocolate Sausage or Salami
A ridiculously simple recipe with the most impressive looking results, this gluten free chocolate sausage (or salami) is made in minutes and can keep in the fridge for ages (apparently, mine never last that long!)
Ingredients
150

g

dark chocolate

dairy free if necessary

100

g

milk chocolate

dairy free if necessary

50

g

butter

I use a vegan block of butter – Flora

60

g

gluten free digestive biscuit(s)

approx. 5-6 biscuits

50

g

raisins

50

g

dates

50

g

apricots

40

g

white chocolate drops

dairy free if necessary
Instructions
Prepping your dried fruit
First I spend a short while chopping all the dried fruits. Even if you've used pre-chopped dated and apricots, it's still worth chopping them up a little more. The aim is to have teeny pieces of fruit in the sausage, imagine little bits of meat and fat in a real sausage, Saucisson or salami.

Add all the fruit to a large bowl and set aside.
Prepping your biscuits
Chop the biscuits into tiny pieces the size you your little fingernail. Yes you will get lots of biscuit dust, this is not a problem.

Add the chopped biscuits to the bowl of prepped dried fruit.
To make you Chocolate Sausage
As this is dairy free chocolate the best method for melting is in a bowl over a pan of simmering water. (dairy free chocolate tends to 'catch/burn' quickly in the microwave).

Add the dark and milk chocolate to the bowl and stir occasionally until all the chocolate has melted.

Next add your 'butter', I cut this into small cubes to melt quicker. Leave the butter to melt, do not stir yet.

Carefully remove the bowl from the pan of water and pour the chocolate and 'butter' into the bowl of dried ingredients – NOW you can stir the chocolate and butter together with the dried ingredients.

Give the mixture a while to cool on the side while you clear the kitchen work surface down, then add the white chocolate drops. We add after a little while so the white chocolate doesn't melt, these will be the pretend 'fatty lumps' in your sausage when you slice into it.

Pop the bowl into the fridge for 10 minutes to allow the mixture to harden a little ready for rolling.
To roll your sausage
While the mixture is cooling cut a piece of greaseproof paper (about the length of your elbow to fingertips).

Now you'll think I'm crazy but screw the paper up in your hands really tight, unscrew and turn the paper over and do it again!

This is to create the rippled effect of a cured sausage on the surface of the chocolate mixture.

Get your sausage mixture back out of the fridge and place on a well dusted surface using icing or confectionary sugar. Roll the sausage to 25cm long and approx. 6cm wide.

Don't over handle the chocolate sausage at this stage or else it will start to melt, wrap it really tightly in the scrunched greaseproof paper and twist the ends. I hold the ends in place with two elastic bands that I reuse for baking (eco-friendly-style!)

Pop your wrapped chocolate sausage into the fridge for at least 30mins more if you can resist it.

Once the sausage feels solid to the touch remove and unwrap. Now rub the surface of the chocolate sausage with more icing sugar, this is where the magic happens and you suddenly see a dry cured sausage before you!

If you wish to add to the effect you could tie your sausage with string as I have done.

Now all that's left to do is slice of coins of chocolate sausage and enjoy!
Nutrition
Nutrition Facts
Gluten Free Chocolate Sausage or Salami
Amount per Serving
% Daily Value*
* Percent Daily Values are based on a 2000 calorie diet.
Have you tried this recipe?
Let me know how it was & I will be super grateful. Take a picture & tag me @glutarama on your social media posts – I love seeing your photos more than you will ever know x
I love to see your own photos of my bakes, dinners and treats head to your favourite social media account and don't forget to tag me in @glutarama
Subscribe to my email list so that you get NEW recipes straight in your mailbox every Friday PLUS a FREEBIE and access to some amazing gluten free DISCOUNTS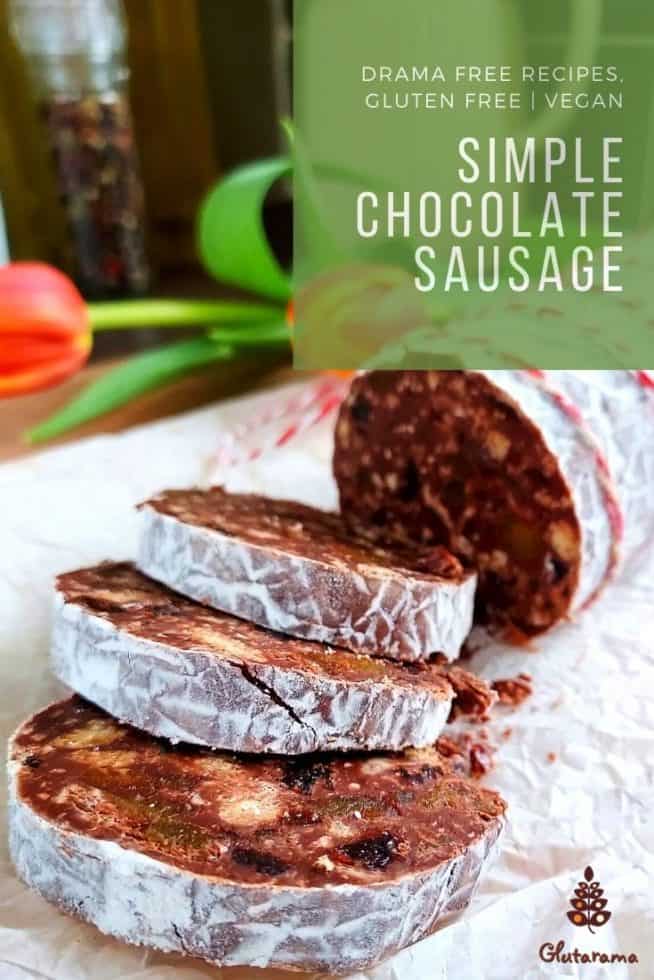 *disclaimer: I use affiliate codes on my website, the vast majority are to Amazon. If you click on any of the links or images in the post and make a purchase my family will benefit from a small % of that purchase at no extra cost to you, in fact, for full transparency, in 2020 I made my first £25, and recently in 2022 I reached my next £25 (Amazon don't transfer the money until you reach £25). As you can see, it won't make me a millionaire but it will treat me to a few coffees, Lord knows I need the caffeine!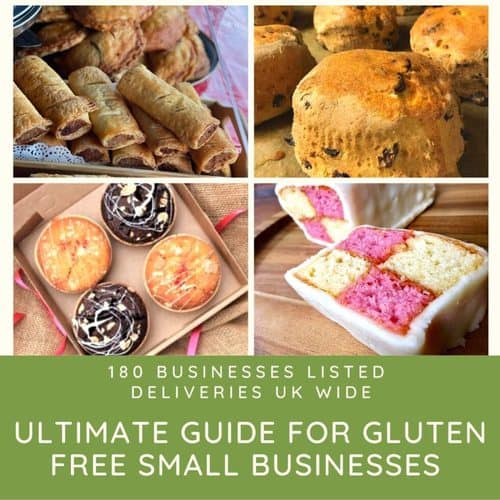 Fancy buying yourself a treat or a gift for a loved one this festive season, then go small…small businesses' that is!

Guide for Gluten Free small businesses that deliver across the UK

— Glutarama, supporting small businesses
---