This recipe for Simnel Slices was inspired by my Simnel Easter Cake that I made last year using Delicious Alchemy's Fruit Cake Mix proving that fruit cake is not just for Christmas!
However, with this recipe you actually get two for the price of what (if you see what I mean) the second recipe linked to this post is for Simnel Icecream, move over Ben and Jerry, this is seriously chunky and packed with lumps of cake and marzipan…you'll love it!
Anyway, back to the Simnel Slices. I used my Silverwood cake tin to get the 7 inch size fruit cake I needed for this recipe, the cake mix instructions were simple, just follow what it says on the Fruit Mix packet. I chose to add orange juice for a more spring-like feel (I use brandy on my Christmas version) and as this cake needed to be vegan so that I could enjoy it to I added 2 chia eggs instead
To Make Easter Free From Simnel Slices you'll need:
1 x 650g Delicious Alchemy Christmas Fruit Cake Mix
110g of soft unsalted butter (or dairy free alternative)
2 large eggs (2tsp ground chia seeds and 4tbsp water)
75ml of brandy or orange juice
Zest of one orange (optional)
500g marzipan
Before you get mixing, preheat the oven to 160C/140C for fan-assisted ovens.  Line the base and sides of a 7 inch baking tin with greaseproof paper. Make sure the paper sticks out 2.5cm (about an inch) above the rim of the tin.
In a large bowl, mix the butter (or dairy free alternative) and zest (if using) then add all the orange juice. Whisk the eggs separately and then add to the bowl along with the dry cake mix.
Mix together for 2½ minutes. You can pop it all in a mixer if that's easier.
Once it has all come together, add 1/2 the mixture to your tin.
Roll out 250g of the marzipan to between 5-10mm thick, cut a square that's smaller than your cake size and place on top of the mixture, add the remaining mixture ensuring the sides seal the marzipan in…this prevents too much seepage
Bake for 1 hour 45 minutes.
Once baked to perfection, allow to cool completely before trimming the edges and cutting into 8 equal slices.
Roll out the remaining marzipan and cut to size to top each slice.
With the remaining cut out some decorations to add to the slices (if making the ice cream, use the last bits of marzipan to roll into little balls to add the ice cream).
brush the bottom of each decoration with a little water to allow them to stick to the marzipan topping, then either pop the slices under a grill (watch them like a hawk!) or use a kitchen blow torch to get the traditional gorgeous caramelised look.
While I think of it, the Fruit Cake Mix is on special offer at the moment, normally £5.00, it's currently on sale at £3.49 [follow link for sale price] so all you need to do is buy this and a packet of marzipan and you've got 8 delicious Simnel Slices, add a tin of coconut milk and almond milk and you've got a tub of dairy free Simnel Icecream too. My maths is debatable but I make that two delicious treats for the Easter tea time table for under £8.00, possibly less!
I used these to make this bake
[su_row]
[su_column size="1/3″]

[/su_column]
[su_column size="1/3″]

[/su_column]
[su_column size="1/3″]

[/su_column]
[/su_row]
Check it out! I've shared with these other blogs
[su_row]
[su_column size="1/3″]
[/su_column]
[su_column size="1/3″]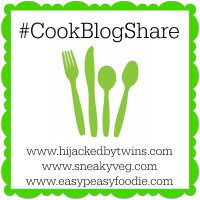 [/su_column]
[su_column size="1/3″]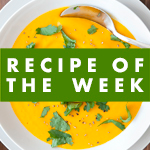 I have used affiliate links on this blog post, this means that if you link through and decide to buy any of the products I've linked to, I get a few pennies, It all helps to keep Glutarama going. This costs you nothing extra on top of your purchase and I will only over recommend products that I have used myself and loved.