This page contain affiliate links. Please refer to my Disclosures Page for more details.
Right, I'm not going to lie to you, these vegan and gluten free Cherry Brandy Truffles are a bit fiddly to make but they are so worth it. I personally love cherry brandy chocolates and always stockpile them at Christmas time but never thought to make my own. I also like chocolate truffles so I thought 'why not merge the two'?
This homage to the traditional Cherry Brandy Chocolate has all the punch of a brandy soaked cherry in the centre. It also has the outer shell of a chocolate truffle, a thicker shell to the normal dark chocolate casing and infused with dried cherries and rich cocoa.
What Equipment do I need for these Cherry Brandy Truffles?
Like I say these are a wee bit fiddly to make but not what I'd call 'masterclass'. Given the effort, and how gorgeous these delicious monster truffles are to look at, I'm considering making more and boxing them up as gifts this Christmas.
What equipment you need:
Silicone Cake Pop Mould – this is a bit of a must really, however, if you're not set on having perfect circular truffles you could use a mini muffin tin and have more of a caramel cup shape to finish.
Food Processor or Hand Blender – needed to blend all the truffle shell ingredients together.
Measuring Spoons – using a 1/2 tablespoon measure is the perfect size to scoop 20 equal portions of truffle mixture into the cake pop mould.
How to make the Cherry Brandy Truffle filling
To make the brandy soaked cherry filling I use 10 Maraschino Cocktail Cherries, cherry jam and brandy and mix them all together. You could go one step further and add cherry brandy instead of normal brandy.
I actually make this the day before I plan to make my Cherry Brandy Truffles but this is not necessary it just gives the brandy more time to soak into the cherry. Plus it acts as a reminder that I need to make them when the bowl is on the side covered in foil!
The flavours will continue to infuse after you've made the truffles anyway so it's your call.
How do I make the Chocolate Truffle coating?
This is super simple. To make the truffle element of these Cherry Brandy Truffles you add gluten free biscuits, dried cherries, cocoa powder, butter and golden syrup to a food processor and blitz it all up to combine.
How Much do these Truffles cost to make as a gift?
This recipe makes 10 Cherry Brandy Truffles and after a slightly dodgy bit of maths I worked out that it would cost £2.50-3 for 5 truffles and about £6 for 10 truffles. This gives you a ball park figure if you budget wisely for Christmas presents.
What cherries can I use for the truffle centres?
I state above that I use Maraschino Cherries for this recipe. These are the vibrant coloured cocktail cherries you get in jars at most supermarkets. An alternative to the Maraschino cherry is a glace cherry, you could opt for a red died cherry or a more natural dark glace cherry.
These will have a different flavour to the Maraschino cherry and you'll get a more subtle taste if you go for the glace option.
What biscuits do I need for the cherry truffle shell?
I tend to go for gluten free digestives when I'm turning a biscuit crumb into something else. The humble digestive doesn't argue with other flavours, isn't too sweet and the crumb behaves itself structure-wise.
You could use chocolate chip cookies to add an extra chocolate element. I'd avoid shortbread as the higher butter flavour will overpower the dried cherries in the truffle mixture.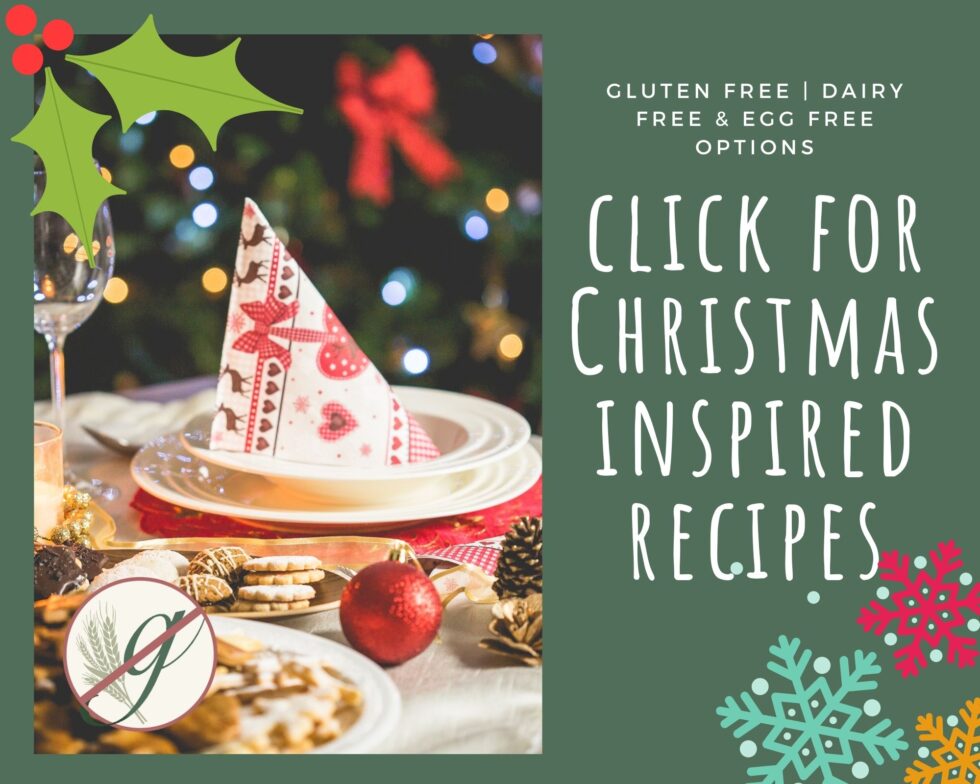 How do I get a liquid filling inside my truffle?
This is the fiddly bit I was telling you about. Trust me though, follow my photo steps and you'll be fine. I use a 1/2 tablespoon measuring spoon to measure out 20 scoops of truffle mixture. Then with a teaspoon or my finger I press the mixture flat. Finally I use a round ended utensil and press deep holes into each half shell (this bit is really satisfying).
Then you simply add 10 cherries to 10 shells. The remainder of the cherry and brandy jam to the remaining 10 shells and pop the whole lot into the freezer for 30mins to chill out.
Can I make these Cherry Truffles alcohol free?
You certainly can make these Brandy Cherry Truffles alcohol free. You have options. First option is use a few drops of brandy flavouring and 1tbsp water. Second option, just add water to loosen the cherry jam. Third option add a cherry flavour syrup.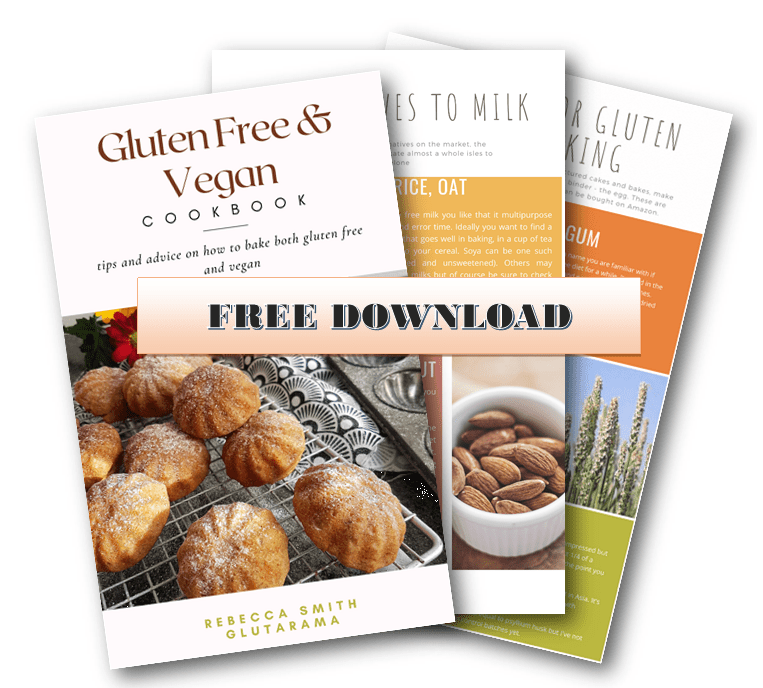 Never miss out again…
Sign up to my weekly Friday newsletter and not only get a FREE e-Book (currently my Gluten Free & Vegan Cookbook) but also get VIP subscriber discounts on free from goodies. Join me and learn to make anything gluten free.
Can I make these Truffles vegan?
This recipe for Cherry Brandy Truffles uses all vegan ingredients, IF you use a vegan brandy. Some brandy's use egg white in the distillation process (albumin). You will need to go onto the manufacturers website for full information as to whether your brandy is vegan or not.
Other delicious Chocolate Festive Recipes
Dairy Free Black Forest Trifle Dessert
A delicious twist on the traditional trifle and the Black Forest Gateau. This Black Forest Trifle is the best of both worlds. Layers of rich chocolate sponge, cherry jelly, blancmange and chocolate custard. Finally topped with lashings of cream. And all the while being a gluten, dairy and egg free dessert!
Check out this recipe
Finest Vegan Cherry Brandy Truffles Recipe
If you make it and like the recipe I would be eternally grateful if you popped back and commented leaving a star rating as this will tell search engines that this recipe is worth checking out and others will get to find it in searches.
Finest Vegan Cherry Brandy Truffles
A happy marriage of cherry brandy liqueur chocolates and chocolate truffles, perfect made as a gift over the festive period or indulge yourself. These are gluten free and dairy free too nobody need miss out this festive period.
Ingredients
For the truffle shell
10

gluten free digestive biscuit(s)

broken into small pieces

35

g

dried cherries

40

g

butter or butter alternative (I use Flora plant butter)

melted, I use Flora Vegan Blocks of butter

1

tbsp

golden syrup (corn syrup)

1

tsp

cocoa powder
For the cherry filling
10

Maraschino cherries

(cocktail cherries)

2

tbsp

cherry conserve

1

tbsp

brandy
To coat and decorate
180

g

dark chocolate

use a dairy free option
Instructions
To make the brandy cherries
Add your cherries to a bowl along with the brandy and cherry jam.

Soak the cherries in the sweet jam and brandy mixture for at least 30mins, in the meantime crack on with making the truffle centre.
To make the truffle
In a blender add the melted butter, golden syrup, cocoa powder, digestive biscuits and dried cherries. Blitz until you have a sticky dough.

Take scoops of the dough (I use a ½ table spoon to get the right size scoop) and press into your cake pop mould, do this 20x. Press the mixture flat with a teaspoon.

Using a rounded kitchen tool or your thumb press a cherry sized indent into each piece of moulded dough to make a little cup shape

Add a soaked cherry to 10 of the halves and spoon any excess brandy syrup into the moulded cup.

In the remaining 10 cups add the remaining cherry conserve and brandy syrup and pop into the freezer for 10mins to set the truffle.

Whilst waiting for the truffle centre to firm you can set to work melting the dark chocolate. Do this by heating in the microwave or in a bowl over boiled water to keep melted.
Making and coating your truffle
Once chilled the truffle cups will pop out of their moulds easily. to seal the two halves together using the handle of a teaspoon dipped in chocolate and paint each half of the truffle cup with a cherry in it with your melted chocolate.

Take a truffle cup filled with cherry conserve and press down gently onto your painted cherry cup, repeat until all halves are stuck together.

Return to the freezer to allow the chocolate paint to harden.

Once hardened remove each truffle and dip into your remaining chocolate to coat, placing each coated chocolate on a silicone baking sheet or grease proof paper on a baking tray. Now pop into the fridge to allow to set.
Nutrition
Nutrition Facts
Finest Vegan Cherry Brandy Truffles
Amount per Serving
% Daily Value*
* Percent Daily Values are based on a 2000 calorie diet.
Have you tried this recipe?
Let me know how it was & I will be super grateful. Take a picture & tag me @glutarama on your social media posts – I love seeing your photos more than you will ever know x
I love to see your own photos of my bakes, dinners and treats head to your favourite social media account and don't forget to tag me in @glutarama
Subscribe to my email list so that you get NEW recipes straight in your mailbox every Friday PLUS a FREEBIE and access to some amazing gluten free DISCOUNTS
*disclaimer: I use affiliate codes on my website, the vast majority are to Amazon. If you click on any of the links or images in the post and make a purchase my family will benefit from a small % of that purchase at no extra cost to you.

For full transparency, in 2020 I made my first £25, and in 2022 I reached my next £25 (Amazon don't transfer the money until you reach £25). I'm now up to £17.80 for 2023 so edging closer to the magical £25 mark!!

To date I have made £69.28 since I first started the scheme in 2017. It won't pay the bills, that's for sure but it does help to pay for ingredients or little treats to cheer me up!
Join my friendly Facebook Group
life's a drama, gluten free doesn't have to be….