If you avidly read my blog posts, then first of all thank you, your support is very much appreciated and I hope my posts help, if only a little. Secondly, you've probably seen my Simnel Slices post which has in turn inspired this Simnel Ice Cream post. Now, there are two ways you can approach this recipe;
You can follow the Simnel Slices recipe and use the left over cake trimmings from Delicious Alchemy's Fruit Cake Mix and marzipan to make this decedent ice cream, or you can buy some free from fruit cake and a packet of marzipan and crumble those into the ice cream, either way, I'm sure the results will be equally as delicious…but there's something to be said about the sense of being able to gloat about two recipes being born from one!
The idea for this second recipe actually came ot me at 2am as I sat in bed contemplating whether I should just give up and go downstairs. Once the idea had popped into my head and I'd mentally working out the possibilities, I was able to settle down to sleep, it's a funny world isn't it?
I was fortunate to have an ice cream maker brought for the family as a gift, it was from Brett's mum back when Bethany was diagnosed with Secondary Lactose Intolerance, it's been a God send ever since and more so now that I'm dairy free and we're beginning to trial Lewis on a dairy free diet too (more about that another time maybe). The one we use is not cheap but it works really well, you do need room in your freezer for the ice bucket though so bear that in mind if you think of getting one, I'm lucky and have room so I leave the ice bucket in the freezer all the time should ice cream take my fancy!
I forgot to add the bowl of golden caster sugar to this shot but you get the point, it's super simple and quick to make my Simnel Ice Cream.
Dairy Free Simnel Ice Cream
A deliciously chunky and indulgent Simnel Ice Cream, free from dairy and gluten
Ingredients
1

tin

coconut milk

70% coconut milk

250

ml

almond milk

100

g

golden caster sugar

100

g

crumbled/chopped Simnel Cake

this measurement is approx, add to taste

100

g

marzipan balls

this measurement is approx, add to taste
Instructions
Method for ice cream maker version
Simply add all the measured out ingredients to your ice cream maker (you may want to hold back some of the cake and marzipan if you want larger chunky bits in the final ice cream.

Tip into Tupperware and gently smooth to edges, pop into freeze for last stage to freeze for a harder ice cream, alternatively serve immediately for a gelato style ice cream consistency.
Method for hand made version
Add all the ingredients to a bowl and mix to combine.

Pop bowl in the freezer for 20 mins then remove and stir, return to freezer.

Repeat the last step every 20 mins until the ice cream has set, this stirring process prevents large crystals form forming.
I used these to make this bake
[su_row]
[su_column size="1/3″]

[/su_column]
[su_column size="1/3″]

[/su_column]
[su_column size="1/3″]

[/su_column]
[/su_row]
Check it out! I've shared with these other blogs
[su_row]
[su_column size="1/3″]
[/su_column]
[su_column size="1/3″]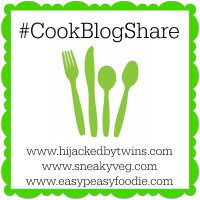 [/su_column]
[su_column size="1/3″]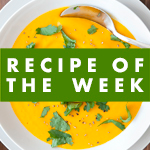 [/su_column]
[/su_row]


I have used affiliate links on this blog post, this means that if you link through and decide to buy any of the products I've linked to, I get a few pennies, It all helps to keep Glutarama going. This costs you nothing extra on top of your purchase and I will only over recommend products that I have used myself and loved.