This page contain affiliate links. Please refer to my Disclosures Page for more details.
Also, before you hit 'Jump to Recipe' just check my contents section 'Skip to the Good Bit' below. I may answer a query you have about this recipe straight away in the post.
I cannot remember how long it has been that I've wanted to develop you this Gluten Free Mulligatawny Soup. It's taken me so long because I wanted to make sure I made it just like the Heinz Mulligatawny Soup.
Never miss out again…
Sign up to my Friday newsletter and receive not one, but THREE FREEBIES.
GF and Vegan e-Book
conversion charts
3 simple guides to allergies, intolerances & autoimmune.
Join me and learn to make anything gluten free.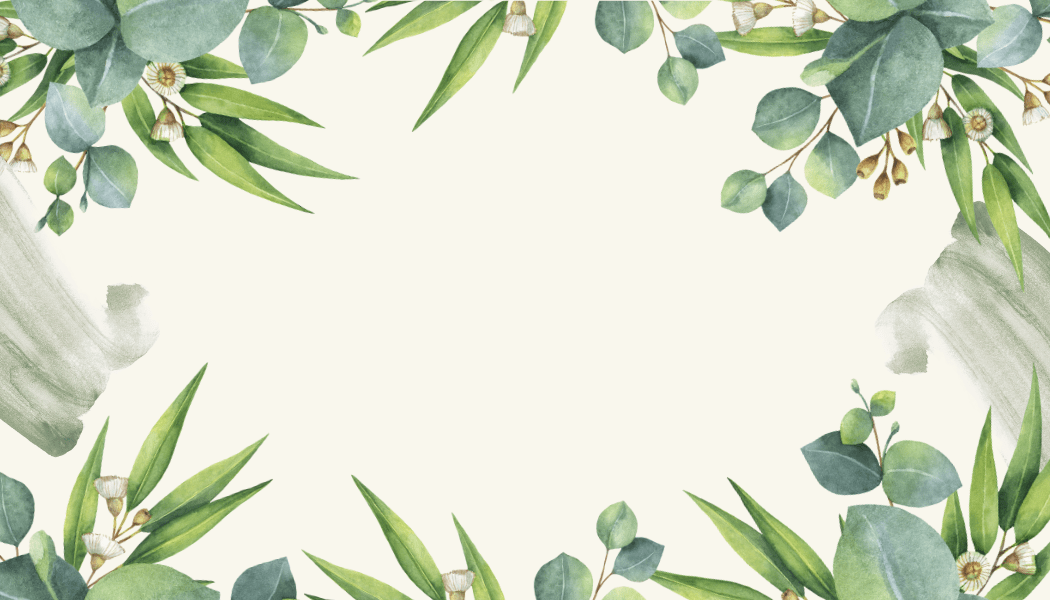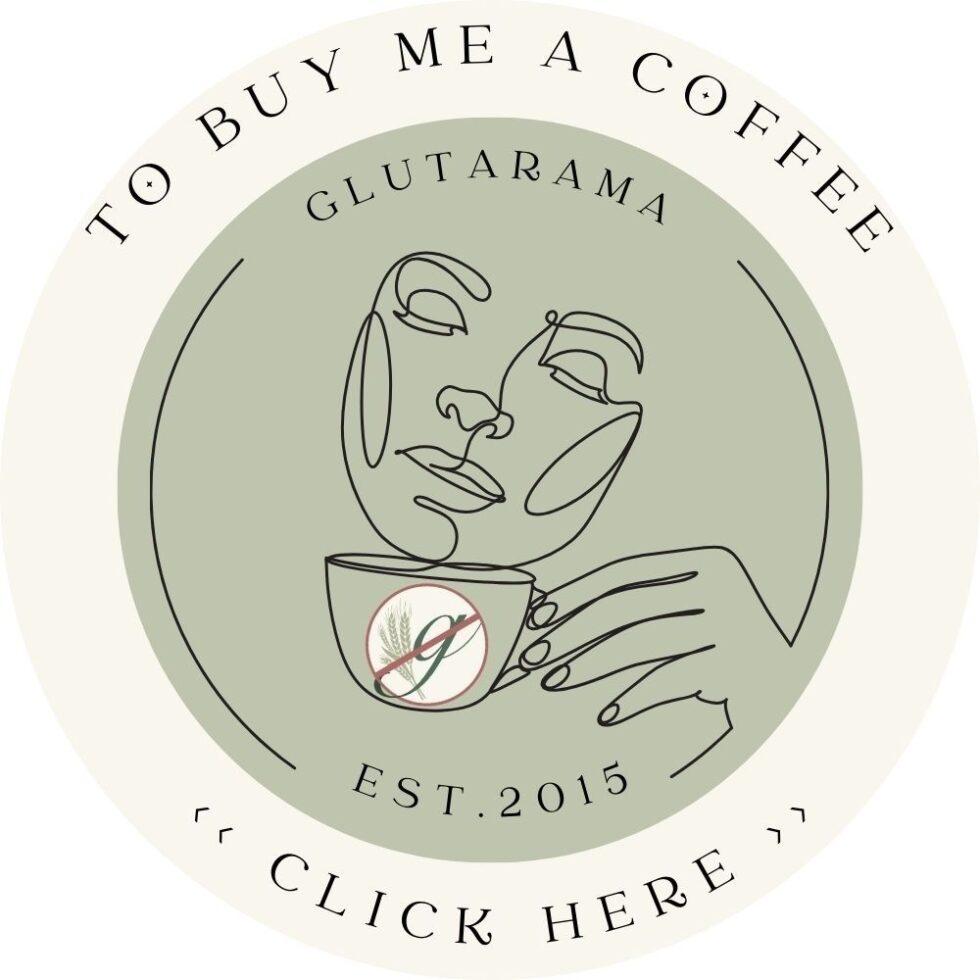 Keep Glutarama AD-Free
I have decided not to have AD's on my website. But this means I need to find other ways to pay for the upkeep.

If you like my work and want to support me you can here via Ko-fi and 'buy me a coffee'
History of Mulligatawny Soup
I really enjoyed researching the origins of Mulligatawny Soup. Well, I say enjoyed, it was with a degree of cringe as of course, like many things in our history, it's linked to Colonialism.
The soup began its life as a watered down curry (another word adapted for us Brits!) because heaven forbid we didn't have a soup starter for our lavish meals under the hot Indian sun.
Although considered an Indian soup, Mulligatawny Mughlai soup is part Indian and part British. This soup got invented during colonial rule when the British kept requesting the soup as the first course. Originally this soup was just a thin sauce. But it bulks with vegetables and meat to suit British taste over time

Little india of denver
The word Mulligatawny comes form the Tamil word 'milagu-tannir' which means 'peppery water', we probably couldn't wrap our tongue round those words so Mulligatawny Soup was born.
Is Heinz Mulligatawny Soup Gluten Free?
Sadly Heinz Mulligatawny Soup is not gluten free as it contains WHEAT. You'll notice that the curry powder contains WHEAT too. This is something you need to be mindful of if buying your spices in bulk. I use a Tesco own Garam Masala made of Coriander Seed, Cumin Seed, Fennel Seed, Ginger, Dill, Clove and it has no may contains.
Can Mulligatawny be made vegetarian?
Does Mulligatawny soup contain meat? You may be surprised to hear that YES it does. There are many variations on what meat is used. You can scour the internet and find recipes that have mutton and chicken in them but to make this soup I wanted it to be reminiscent of the good old Heinz variety therefore I've stuck with beef, minced beef to be precise.
Does Mulligatawny soup contain rice? my husband was adamant that it did not, I had to literally shove the tin of soup under his nose to prove it to him! You see this soup is like a curry meal in soup form. with your meat, rice and gravy. After all, curry is an anglicised word and it can mean sauce or more commonly gravy. So we're all effectively eating spicy gravy!
Ingredients you will need for this soup
Are you read for this. I don't often have a list of ingredients longer than your arm (it's my pet hate) but on this occasion it was necessary to get the flavour as authentically close to make this a copycat gluten free Heinz Mulligatawny Soup. While I think of it, I'll share a photo of my spice rack. I was able to make this without needing to pop to the shops for spices. I use all these spices and herbs and recommend you have something similar if you cook from scratch.
beef mince
water
tomato puree
rice – I use easy cook rice
gluten free plain flour
1 stock beef cube or a safe alternative
1 apple
garam masala
tomato ketchup
garlic powder
sugar
cayenne pepper
onion powder
salt and pepper
Yes! The Sage bottle is annoying to me too, and not all of my spices fit in the rack – also annoying. But it is what it is, what can I say, I'm living life on the edge.
What stocks can I use in this gluten free soup?
I go into great detail as to what stock pots, cubes and granules are safe for a gluten free diet in this post Delicious Free From Homemade Soup Recipe Collection. For this recipe I used a Knorr beef stock pot, not the rich beef one, just the normal beef version.
Can I make a meat-free, gluten free Mulligatawny?
The good news is that yes you can make this Mulligatawny meat and gluten free. I say that with a caveat that the end result may not taste authentic to the Heinz version we are trying to mimic here.
I'm not a vegan or a vegetarian but I don't always want to eat meat so I am well adverse to soya mince and know that it will behave perfectly well in this recipe as a straight swap for the beef mince.
The next thing you will need to change is the beef stock cube. In this case I use a Knorr Stock Pot but you can use your usual vegetarian/vegan alternative. I have a few suggestions below for safe alternatives for Coeliacs.
Mild or spicy Mulligatawny?
I prefer my Mulligatawny Soup to have a fair bit of warmth to it. Therefore, I add half a teaspoon of Cayenne Pepper. If you're not keen on spice then only add a quarter of a teaspoon.
How to make a gluten free Mulligatawny Soup?
Once you get over the fact this has so many ingredients to it, this soup is super easy to make. Simply brown off the beef or soya mince in a large saucepan.
Next add the finely diced apple and cook for a few moment to soften. Whilst doing that measure out your spices, puree's sauces and seasoning.
Add this spice mix to the pan and cook on a high heat stirring constantly. This is to cook and release each spices true potential.
Then add the uncooked rice and plain gluten free flour, this will thicken your Mulligatawny Soup.
Finally simmer for at least 10-15 mins to allow for the rice to cook.
How to store this gluten free Mulligatawny soup?
How to sterilise jars for your individual soup portions
Wash your jars* and the lids in hot soapy water, but do not dry them. Instead, leave them to stand upside down on a roasting tray while they're still wet.
Pop the tray of clean, wet jars and lids in to a preheated oven at 160-180ºC for about 15 mins.
Using a funnel pour your soup into the jars. Be very careful not to touch or get any of the mixture onto the rim of the jars as this could introduce bacteria.
Ideally you want to fill the jars not quite to the top, leave about 1/4 inch (1/2 cm) gap at the top between the soup and the lid.
While everything is still hot, secure the lids tightly.
Once in sterilised jars like this your soups should keep for about 1 month in the fridge probably longer.
*you could easily use 500g jam or cooking sauce jars
Creamy Curry Soup
This hearty creamy curry soup is a blinder! Great for warming up on cold days but not too spicy. For anyone who can't tolerate dairy I have made this simple to make dairy free as well as gluten free so nobody need miss out on hearty soupy goodness. Topped with roasted hazelnuts (optional) for the perfect texture boost and serve with your favourite safe crusty bread.
Check out this recipe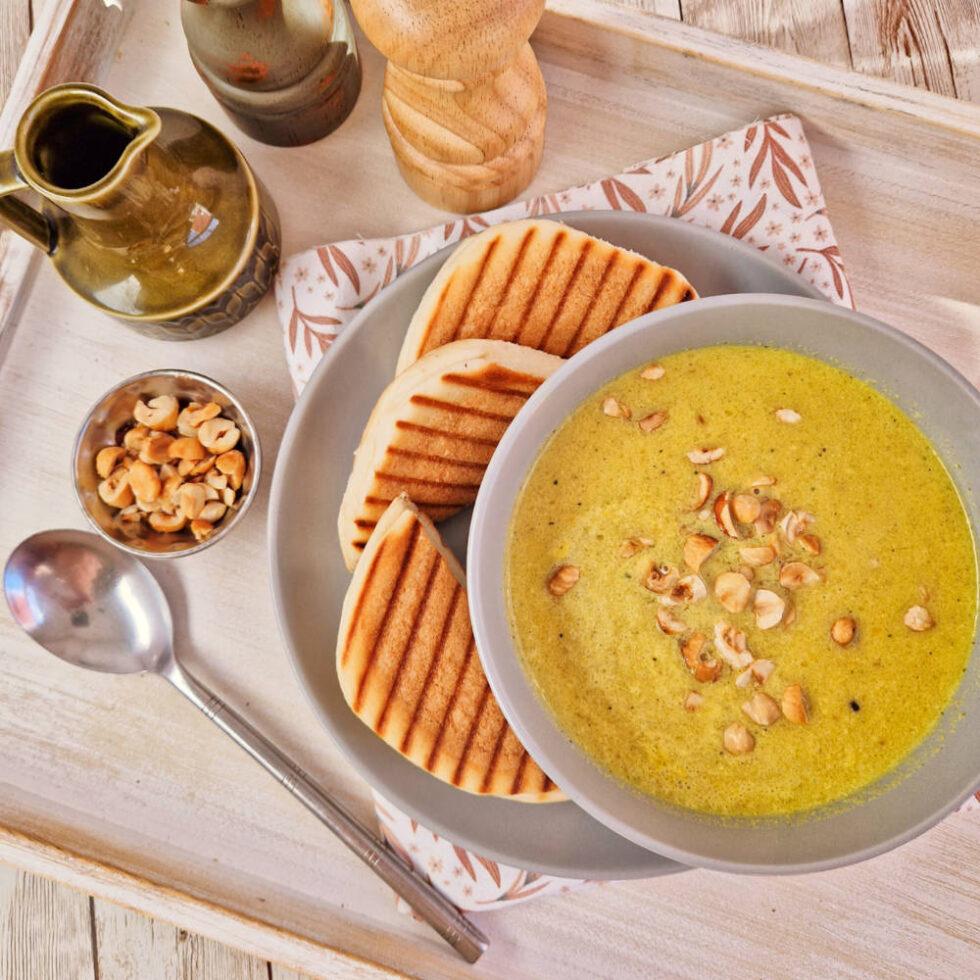 For a full soup recipe collection and top tips on how to; make free from soups from scratch, thicken soup, source gluten free stock cubes and more head over to my Delicious Free From Homemade Soup Recipe Collection
Gluten Free Mulligatawny Soup Recipe
If you make it and like the recipe I would be eternally grateful if you popped back and commented leaving a star rating as this will tell search engines that this recipe is worth checking out and others will get to find it in searches.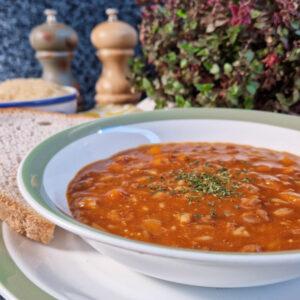 Gluten Free Mulligatawny Soup
In this Heinz copy cat Mulligatawny Soup I make sure you get all the familiar warm flavours and textures only it's gluten free and safe for Coeliacs. I also give tips on how to make meat free too. Perfect comfort food for cold winters nights.
Ingredients
100

g

beef mince

800

ml

water

60

g

tomato puree

50

g

rice

I use easy cook rice

30

g

gluten free plain flour

1

stock beef cube

or a safe alternative

1

apple

peeled and chopped finely

3

tsps

garam masala

check for may contains

1

tbsp

tomato ketchup

not essential but adds sweetness

1

tsp

garlic powder

¼

tsp

sugar

¼

tsp

cayenne pepper

if you want more warmth add ½tsp

¼

tsp

onion powder

salt and pepper to taste
Instructions
Start by adding the beef/soya mince to the saucepan and begin to brown. Next add the finely chopped apple and mix to combine.

While the apple softens, measure out the spices, purees and sauces in one small bowl. Then the rice and the flour in another.

Add your spice bowl to the saucepan and stir continuously on as high a heat as possible. This will wake up all the spices and cook the tomato puree through.

Now add the bowl of rice and flour and turn the heat right down. Mix the flour and rice in well, you will have a fragrant dry powdery paste at this point.

Measure boiled water into a jug and add the stock cube/pot/powder and stir to dissolve. Once fully dissolved pour about a cups worth into the saucepan and beat rapidly. This is to break the mixture down into a paste and will prevent lumps forming.

Finally, simmer your Mulligatawny Soup for about 10-15 minutes to allow the rice to cook. Serve immediately with your favourite gluten free bread or pour into sterilised jars for later.
Nutrition
Nutrition Facts
Gluten Free Mulligatawny Soup
Amount per Serving
% Daily Value*
* Percent Daily Values are based on a 2000 calorie diet.
Have you tried this recipe?
Let me know how it was & I will be super grateful. Take a picture & tag me @glutarama on your social media posts – I love seeing your photos more than you will ever know x
I love to see your own photos of my bakes, dinners and treats head to your favourite social media account and don't forget to tag me in @glutarama
Subscribe to my email list so that you get NEW recipes straight in your mailbox every Friday PLUS a FREEBIE and access to some amazing gluten free DISCOUNTS
*disclaimer: I use affiliate codes on my website, the vast majority are to Amazon. If you click on any of the links or images in the post and make a purchase my family will benefit from a small % of that purchase at no extra cost to you.

For full transparency, in 2020 I made my first £25, and in 2022 I reached my next £25 (Amazon don't transfer the money until you reach £25). Recently I got paid a whopping £27.10 for 2023.

So to date I have made £78.58 since I first started the scheme in 2017. It won't pay the bills, that's for sure but it does help to pay for ingredients or little treats to cheer me up!