This page contain affiliate links. Please refer to my Disclosures Page for more details.
I've wanted to develop this recipe for Gluten Free Beignets since my son made the gluten, dairy and egg filled version for one of his Food Technology lessons at school.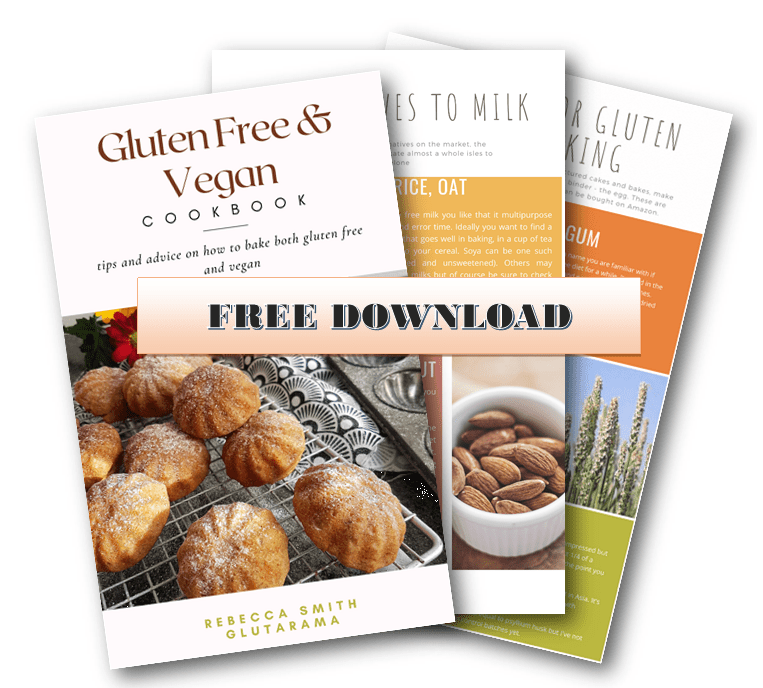 Never miss out again…
Sign up to my weekly Friday newsletter and not only get a FREE e-Book (currently my Gluten Free & Vegan Cookbook) but also get VIP subscriber discounts on free from goodies. Join me and learn to make anything gluten free.
How do you pronounce Beignets?
I think I must have pronounced these every way possible before I could be bothered to find out the real answer. I'd called them 'Bay-nets' Beige-nets' 'Ben-yets' Beg-nets'. Let me know if I've missed an alternative way to pronounce them.
The real way to pronounce these fluffy fried pillows?
I found this rather helpful chap Julien Miquel who is a wine maker but also provides translations for certain French recipes. I was wrong on all counts. The correct pronunciation is
Ben-ye

Julien Miquel – how to pronounce Beignets
What are Beignets?
If you listened to Julien's explanation above you will have also heard him explain that Beignets are made from a choux pastry. This is true of the traditional French Beignets. However, the more popular recipe these days in a yeasted dough, more similar to a doughnut mix.
Typically, Beignnets are little square or rectangular in shape and once fried they puff up like cute little pillows with a light fluffy interior.
Traditionally, beignets are served hot, covered in powdered sugar, and paired with cafe au lait or iced coffee

Gulf Coast Blenders – History of Beignets
While Beignets are attributed to French cuisine dating back to the early 17th Century, examples can be found dating back to ancient Rome.
The present day yeasted version synonymous with the choux pastry is found in New Orleans. The recipe is thought to have migrated along with French settlers in the 18th Century and when in the city the place to go is Café du Monde to have their famous Beignets and coffee. You can even buy your own Beignet mixes there – sadly not available in gluten free.
What type of gluten free flours should I use?
Most recipes will recommend a strong bread flour so in this recipe I have used Doves Freee Gluten free Bread Flour. I'd love to know if you make these with a different gluten free flour with success, please drop me a note in the comments below to let me know how you got on.
How I make my version of Beignets
I looked around at different recipes; old, new and free from. I had the idea that my Beignets could be made with less ingredients and it turned out I was right.
gluten free bread flour
condensed milk
fast acting yeast
milk (or dairy free alternative)
That's it. Just four ingredients unless you include the oil for frying, bonkers right?
What options are there for dusting Beignets?
In this recipe I have chose to dust the Beignets with a cinnamon sugar as my family love cinnamon.
To get the best cinnamon sugar I add 3 tablespoons of caster sugar and 1/2 a teaspoon of cinnamon to a mini blender and whizz them up together to create more of a cinnamon powder.
Alternative ways to dust your Beignets is with good old icing/confectioners sugar both rolled and dusted for optimum coverage.
I have seen Beignets drizzled with icing or glazed too if you have the patience to do this but you need them to cold to do this and these are best served warm.
Can I make these dairy free?
Good news, you can make these Beignets dairy free as well as gluten free. I use a dairy free condensed milk. You can buy these online or Nestle have now created a vegan condensed milk (vegans may take issue with buying from Nestle – long story) if this is the case, or if you're adventurous you can make your own – I do!
Dairy Free and Vegan Condensed Milk Recipe
Empty a 400ml tin of coconut milk into a medium saucepan, add 150g caster sugar and stir to combine. Place on a high heat and stir until bubbling. Turn heat down to a gentle rolling boil and leave for 15 minutes. Don't leave unattended and stir occasionally, the condensed milk will halve in volume and go a wallpaper paste colour! Remove from the heat, pour into a glass heatproof jug and cool to room temperature, this will take about an hour.
For the full recipe, method and top tips head to my Easy Dairy Free Condensed Milk recipe.
In fact, if you make your own condensed milk you can also go one step further, make a big batch and while you're at in make any one of my gluten and dairy free Baileys recipes.
Homemade Dairy Free Baileys
This Homemade Dairy Free and Vegan Baileys Recipe is simple to follow showing you how to make (in my opinion) the most delicious creamy liqueur there ever was! This recipe will keep for up to 2 weeks in the fridge. But, honestly who's going to keep it for that long?
Check out this recipe
Can I make these Beignets egg free?
You're in luck, these are not just gluten free and dairy free, they're also egg free too making them Vegan Beignets.
What if I don't need a vegan version?
Don't worry, I have your back too. If you just need a gluten free Beignet recipe then follow the same recipe method but instead of using dairy free condensed milk use the normal tin you'd buy. Add one beaten egg when you'd add the milk and only add a splash of normal milk if you feel the dough isn't wet enough to form a soft dough.
tin of your normal condensed milk
1 beaten egg
1-2 tablespoons of milk if necessary.
Top Tip to a fluffier Beignets
I've made mine more traditionally sized. This recipe makes 16-20 shapes. I did find in recipe development that if you make the Beignets smaller, they tend to keep more intact. Thus avoiding any big air pockets. Think of the size of a British Pictured stamp – very precise but it was the only comparison I could make! Alternatively measure 3x2cm in size. Obviously with these sizes you'll get at least 40 mini Beignets.
The best way to fry Beignets?
We don't have a fat frier at home. My son has added one to the Amazon wish list in the hope I'll get it one day! Between us we have tried both ways. At school my son was able to use a counter top mini frier with a detachable basket. This is safer, you stand a better chance at getting the fat to the right temperature and generally feels more professional, at least according to the teen!
I used a wok at home on the induction hob set at 9 (high) for the first 8 minutes, then I dropped the temperature to 7 (medium-high) and dropped an offcut in the fat to test before proceeding to fry all my little delicious Beignet pillows.
With any fat friers, you must apply caution – the fat is HOT. Therefore adopting the laying away method is much safer. By this I mean hold the Beignet square just above the hot fat and lay it in the fat away from you, not towards you. This method will prevent any hot fat splashing in your direction.
It goes without saying that this in not a safe recipe for the kiddies to get involved with.
Will these Beignets keep?
I am afraid not, they are best eat fresh. Imagine (if you can) fresh ring doughnuts by the seaside. They need to be eaten immediately right? Well the same goes for these Beignets.
I have made these and eaten them as soon as they're cool enough to roll in cinnamon sugar. They can also be eaten on the same day but you'd enjoy them more if you just zapped them in the microwave for 10 seconds first.
Other gluten free recipes I know you'll love
Danish Treacle Tarts
A quick and simple way to make gluten free, vegan danish pastries using Jus Roll puff pastry, perfect for a teatime treat or for breakfast with a strong coffee.
Check out this recipe
Gluten Free Cream Horns
Don't worry, you can make these Gluten Free Cream Horns and impress friends and family with your baking skills. Follow my simple step-by-step instructions and enjoy fresh cream puff pastry horns (can also be made dairy free and vegan too)
Check out this recipe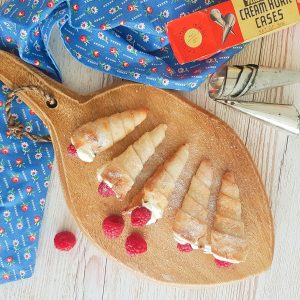 Gluten Free Ring Doughnuts
Simple to make, these gluten free ring doughnuts have a slight spice to them which makes them all the more delicious. Baked instead of fried, they're a safer and healthier version of the traditional doughnut (donut) but still have all the bouncy texture and delicious vibes. Can be made dairy free with simple ingredient swaps and even vegan too.
Check out this recipe
Vegan Baked Doughnuts
A double whammy of a recipe, with just two little tweaks you've got ring doughnuts or jam filled round doughnuts – simple! This recipe is also gluten free, dairy free, egg free and vegan too, so everybody can enjoy doughnuts … or donuts!
Check out this recipe
Gluten Free Beignets Recipe
If you make it and like the recipe I would be eternally grateful if you popped back and commented leaving a star rating as this will tell search engines that this recipe is worth checking out and others will get to find it in searches.
Gluten Free Beignets
Fancy making adorable mini pillow shaped Beignets that are gluten free, dairy free and egg free? That's right, now you can with my Gluten Free Beignets recipe. Inspired by a recipe my son did in Food Technology that left me green with jealousy. I decided we, the free from community, too shall eat Beignets!
Ingredients
250

g

gluten free bread flour

150

g

condensed milk

75

ml

dairy free milk

7

g

fast acting yeast

500

ml

oil for frying

I use vegetable as it's cheaper.
To dust with icing sugar
2

tbsp

icing/confectioners sugar
To dust with cinnamon sugar
3

tbsp

caster sugar

½

tsp

sweet ground cinnamon

normal cinnamon works fine too
Instructions
Making your own condensed milk version
If making your own vegan condensed milk, do this first. You'll need a 400g tin of high fat coconut milk and 150g caster sugar. It will take 20mins to reduce and an hour to cool. [see notes]
Using shop bought condensed milk version
In a large mixing bowl measure out your Gluten Free Bread Flour and tip in the fast acting yeast, give it a mix with a whisk to combine the yeast fully.

Now tip the condensed milk into the flour and using a silicone spatula start to mix. It will be a dry mixture at this stage.

Next add the 'milk' a tablespoon at a time. This seem laborious but depending on the type of condensed milk you use will depend on how much 'milk' you need. Mix to combine after each addition.

Your looking for a paste that's quite soft but able to be kneaded gently in the bowl, no need to get the rest of the kitchen messy at this point!

Cover with a damp cloth – I use a damp sheet of kitchen towel, and pop in the fridge for about 3 hours. Traditional doughs are left over night so feel free to make this ahead.

After chilling, remove from the fridge, you're dough will be easier to work with now so knead gently to make it workable.

Roll into a rough 20x20cm square and cut into 16-20 squares or rectangles.

TOP TIP: the smaller you make these the puffier the insides when fried. Too big and big air pockets can develop leaving the Beignet a bit more dense – still delicious though.

Leave your uncooked Beignets to one side and fill a large saucepan or wok with 500ml of oil. I use a wok as it's wider and easier to reach the Beignets to keep turning them. Heat your oil for 8-10mins on a high heat.

Turn the heat down to medium high and test with an off cut of dough. If the diddy Beignet rises to the surface of the oil, the temperature is right.

Place up to three Beignets (if making this size) into the hot fat, remember to lay them away from you to avoid getting splashed.

Cook for 3 mins in total. I set a timer each time so I don't get distracted. You'll need to turn the Beignets in the oil 3-4 times to get an even colour so using tongs is best for this.

Once your Beignets have gone a golden brown, remove and place on a cooling rack that's been covered with kitchen paper towels to absorb the excess oil.

Repeat until you've fried all your Beignets.

Once cool enough to touch roll in icing sugar or cinnamon sugar and serve immediately.
Notes
Empty a 400ml tin of coconut milk into a medium saucepan
Add 150g caster sugar and stir to combine.
Place on a high heat and stir until bubbling.
Turn heat down to a gentle rolling boil and leave for 15 minutes. Don't leave unattended and stir occasionally, the condensed milk will halve in volume and go a wallpaper paste colour!
Remove from the heat, pour into a glass heatproof jug and cool to room temperature, this will take about an hour.
Nutrition
Nutrition Facts
Gluten Free Beignets
Amount per Serving
% Daily Value*
* Percent Daily Values are based on a 2000 calorie diet.
Have you tried this recipe?
Let me know how it was & I will be super grateful. Take a picture & tag me @glutarama on your social media posts – I love seeing your photos more than you will ever know x
I love to see your own photos of my bakes, dinners and treats head to your favourite social media account and don't forget to tag me in @glutarama
Subscribe to my email list so that you get NEW recipes straight in your mailbox every Friday PLUS a FREEBIE and access to some amazing gluten free DISCOUNTS
---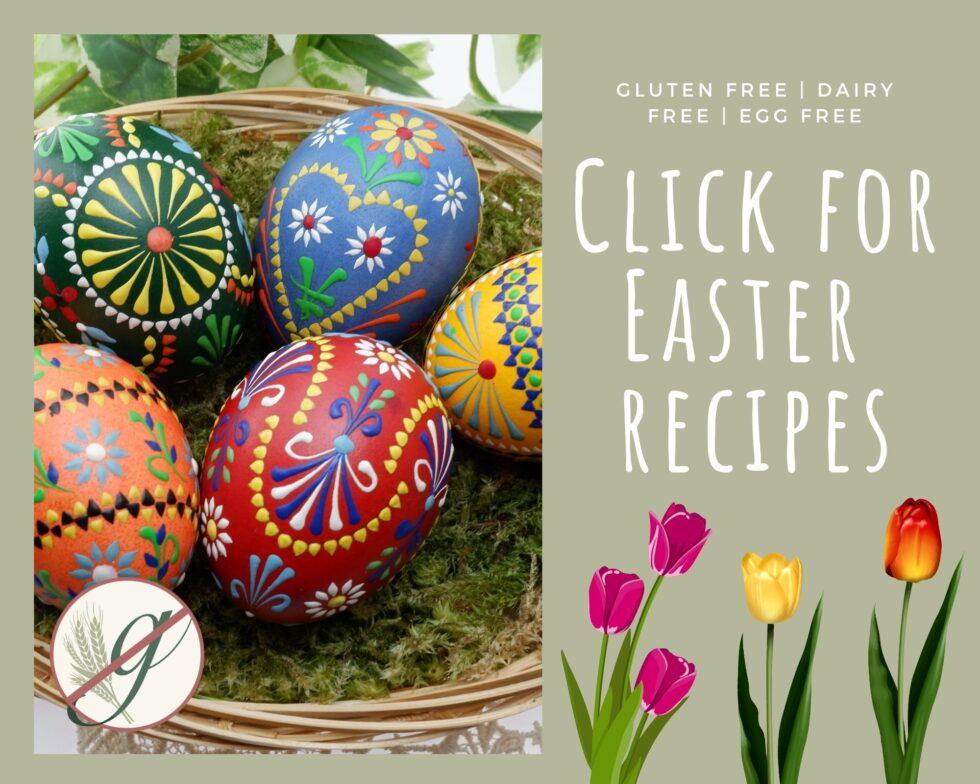 ---
Join my friendly Facebook Group
life's a drama, gluten free doesn't have to be….
*disclaimer: I use affiliate codes on my website, the vast majority are to Amazon. If you click on any of the links or images in the post and make a purchase my family will benefit from a small % of that purchase at no extra cost to you.

For full transparency, in 2020 I made my first £25, and in 2022 I reached my next £25 (Amazon don't transfer the money until you reach £25). I'm now up to £17.80 for 2023 so edging closer to the magical £25 mark!!

To date I have made £69.28 since I first started the scheme in 2017. It won't pay the bills, that's for sure but it does help to pay for ingredients or little treats to cheer me up!