These Rice Crispy Treats are inspired by similar cute treats you see in Costa's but neither Bethany nor I have been able to eat them, until now. I think it's such as shame and another opportunity missed to make these filled with gluten and dairy, the alternative is so simple it's laughable. Plus it would be another huge product to entice families with children to the chain, oh Costa when will you learn?
Phew, I don't normally start my recipe posts with a bit of a rant do I, sorry about that but it really does tweak my chain!
I knew these were going to be simple to make, the fun bit was what was I going to decorate my doughnut shaped rice crispy treats with? The possibilities are endless and timeless, I do believe these may reappear on my social media at certain times of the year adorned with seasonal sprinkles and decoration….if you see anyone else doing it before me they copied me phahahaha….no really. They copied me!!
I appreciate to get the doughnut shape you need a suitable shaped mould and I did have these in my ever-growing collection of baking gadgets and gizmo's, In fact I used these to make my Baked Doughnuts using Free From Fairy Flour. These particular moulds came from Lakeland and I've dropped a link below so you can get some too and join me in my obsession with more and more baking paraphernalia.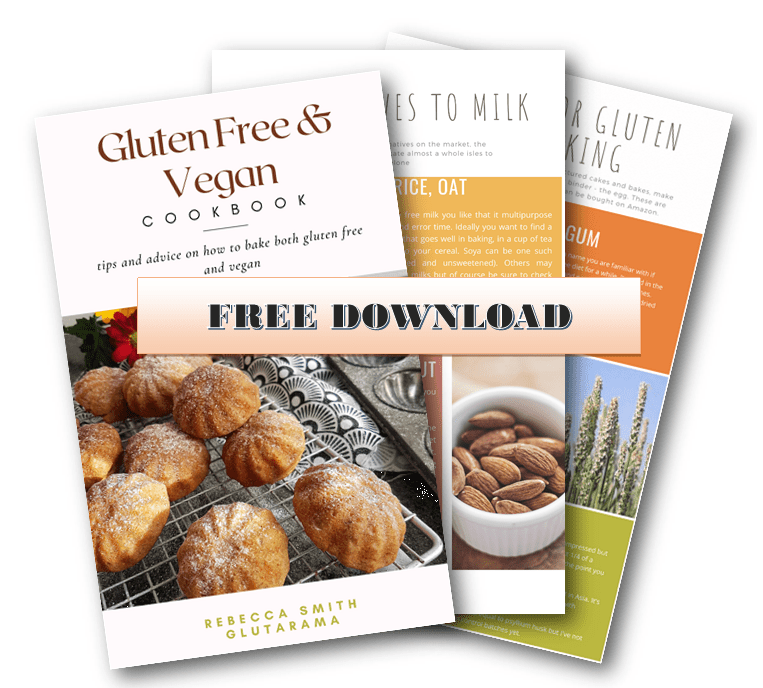 Never miss out again…
Sign up to my weekly Friday newsletter and not only get a FREE e-Book (currently my Gluten Free & Vegan Cookbook) but also get VIP subscriber discounts on free from goodies delivered to your door. Join me in my journey and learn to make anything gluten free.
Different ways to serve my Rice Crispy Treats
So here you can see I used cacao nibs and desiccated coconut to decorate my rice crispy treats but as I've mentioned the possibilities are endless, how about freeze dried raspberry or fudge pieces (you'd need to source dairy free fudge to do this) you could even multi-colour some rice crispies and add those to make unicorn or rainbow rice crispy treats.
Another option to mix things up would be to use white chocolate in the crispy mixture and colour that so the inside is a surprise colour when you bite into it…oh goodness me I can see this recipe keeping me busy for years to come, is it bad I just imagined making these for my grandchildren? Better let my two grow up first I suppose!
Doughnut or Donut?
A little bit of trivia for you, do you wonder why we see the two different spellings of the word, no? Just me? Well indulge me for a second, I found this;
The dictionary-approved spelling for the ring-shaped cake made of dough and fried in fat is doughnut. The shortened donut has been around since the late 1800s, but it wasn't popularized until the late 20th century, when the successful American doughnut chain Dunkin' Donuts made it ubiquitous. Today, writers outside the U.S. still favor doughnut by a wide margin. Donut appears about a third of the time in published American writing.

text taken from https://grammarist.com hence US English
---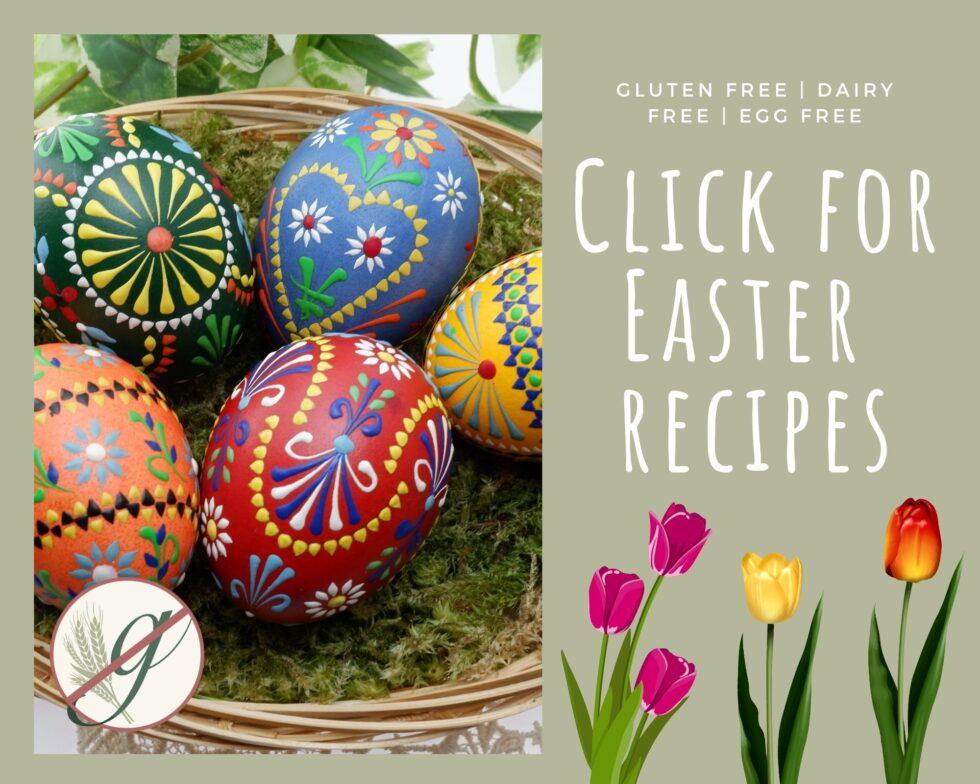 ---
Other recipes that are similar to this Rice Crispy Treats
Of course you can't not mention good old Rocky Road, these treats are a great way to use up odds and sods left over in your cupboard, I've made them with broken biscuits, cornflakes and rice crispies too, whatever goes just be creative. While on the subject of leftovers how about these Jumble Squares; using up your leftover chocolate
For something a little less heavy why not try these Crispie Cakes by The Intolerant Gourmand, these were made to celebrate Easter, but hey, they can be enjoyed all year round…am I right?
Of course Crispie Nests tend to mean Easter but Mandy at Sneaky Veg as made this healthy version and I can recommend a finishing touch that would make then even healthier. How about filling the nests with diced fruits such as blueberries and strawberries, then hey presto you have a delicious summer treat!
Finally if it's the Christmas holidays closing on you right now and you need a quick and simple idea for kiddies party treats then these Mini Edible Crispy Christmas Wreaths are sure to hit the spot…there, think I've covered all bases!
Some more gluten free recipe inspiration
Gluten Free Rice Crispy Treats Recipe
Rice Crispy Treats
These cute Rice Crispy Treats are inspired by the rice crispy doughnuts you can get in Costa, but these are friendly for everyone's tummies as they're gluten free, dairy free and vegan.
Ingredients
40

g

Rice Krispies not Kelloggs as not gluten free

not Kelloggs as not gluten free

100

g

dairy free milk chocolate

200

g

dairy free white chocolate

food colouring of your choice

Sprinkles of your choice to decorate
Instructions
Measure out the rice crispies into a large bowl

In a separate bowl or jug measure out the free from milk chocolate and melt in a microwave for ease or over a pan of hot water.

Add the milk chocolate to your bowl of crispies and stir thoroughly to combine ensuring all the cereal is coated in chocolate.

Spoon the chocolate crispie mixture evenly across your 4 silicone moulds and press down firmly with your fingers or the back of a spoon.

Pop into the fridge to chill for 10 mins

Meanwhile melt your free from white chocolate in another bowl or jug as before, once melted divide into two separate bowls and add food colouring of your choice (you could go crazy and divide into four bowl and have four different colour doughnuts if you have the patience!)

Remove the chilled doughnuts from the fridge and with haste dip and roll your crispie doughnut into the coloured chocolate to thoroughly coat (you need to do this bit quickly before the doughnut melts in your hands)

Place on a non stick tray, preferably with a silicone baking sheet and decorate each crispie doughnut with a decoration of your choice – be creative!

Finally pop back into the fridge for a final chill.
Nutrition
Nutrition Facts
Rice Crispy Treats
Amount per Serving
% Daily Value*
* Percent Daily Values are based on a 2000 calorie diet.
Have you tried this recipe?
Let me know how it was & I will be super grateful. Take a picture & tag me @glutarama on your social media posts – I love seeing your photos more than you will ever know x
I love to see your own photos of my bakes, dinners and treats head to your favourite social media account and don't forget to tag me in @glutarama
Subscribe to my email list so that you get NEW recipes straight in your mailbox every Friday PLUS a FREEBIE and access to some amazing gluten free DISCOUNTS