The Christmas Lemon Cheesecake ! Despite all my hard work making gluten free Christmas Puddings, Mince Pies and Christmas Cake … Bethany still insists that she doesn't like fruit in baking! I don't mind, I'll continue to bake these things because the family love them and you can't tell the difference … plus there's always that tiny-teeny possibility that one day, Bethany may just decide that she does like spiced fruit and I'm not going to be caught out, no-sir-ee!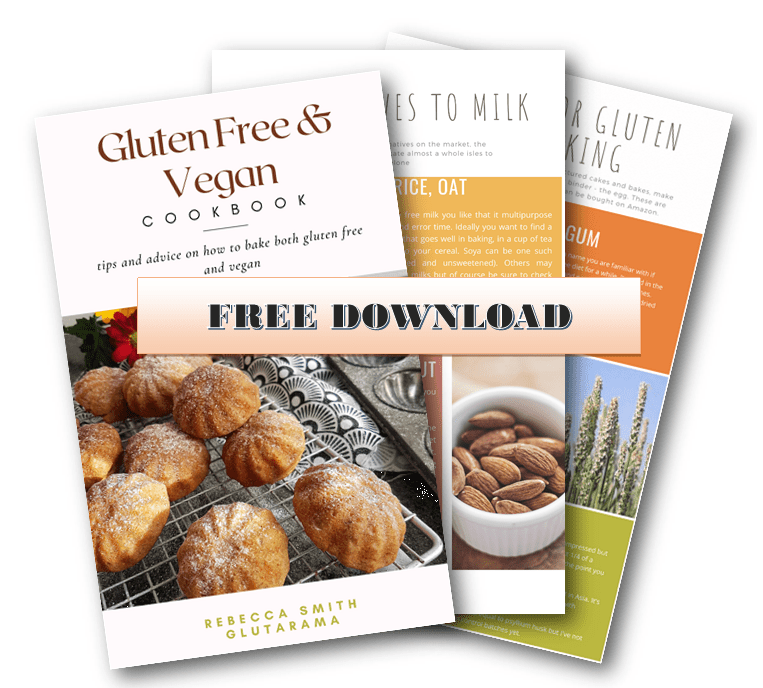 Never miss out again…
Sign up to my weekly Friday newsletter and not only get a FREE e-Book (currently my Gluten Free & Vegan Cookbook) but also get VIP subscriber discounts on free from goodies. Join me and learn to make anything gluten free.
That said, Bethany adores lemon cheesecake and I find that this light, citrus, no cook cheesecake is the perfect end to a hearty meal. Plus I've added a gluten free ginger biscuit base for good measure… it works wonders for the digestive system don't you know, and despite being 1 year off 40, I'm already struggling with over indulgence so anything to aid post meal heartburn is a winner in my books! This Lemon Cheesecake can be made the day before which means one less thing to worry about on the day if you're entertaining. Otherwise, make sure you leave the whole cheesecake in the fridge for a good couple of hours to allow the top to set.
Can I make this Lemon Cheesecake Dairy Free?
Yes you can but you may find that simply swapping out the cream cheese, cream, condensed milk and butter won't support the final structure of the cheesecake preventing it from setting properly. You could try to add some arrowroot or psyllium husk powder to support the structure.
I do have a recipe for vegan condensed milk which I've added below but if you like, leave a comment and I will set to work on developing a dairy free and vegan version of this recipe that I know works well time and time again.
Dairy Free and Vegan Condensed Milk Recipe
Empty a 400ml tin of coconut milk into a medium saucepan, add 150g caster sugar and stir to combine. Place on a high heat and stir until bubbling. Turn heat down to a gentle rolling boil and leave for 15 minutes. Don't leave unattended and stir occasionally, the condensed milk will halve in volume and go a wallpaper paste colour! Remove from the heat, pour into a glass heatproof jug and cool to room temperature, this will take about an hour.
For the full recipe, method and top tips head to my Easy Dairy Free Condensed Milk recipe.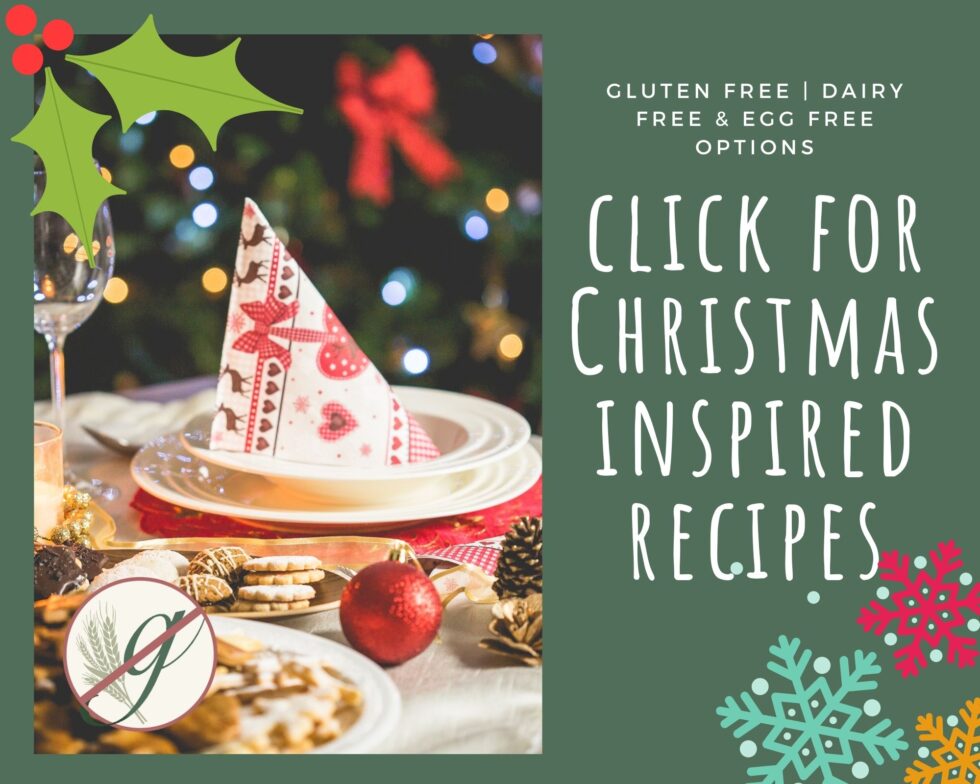 You'll love these recipe ideas too
Easy Gluten Free Lemon Cheesecake
Lemon Cheesecake
This is a seriously lemony lemon cheesecake, be prepared to have your palette cleansed and your sense awakened!
Ingredients
400

g

condensed milk

300

g

cream cheese

300

ml

double cream

4

lemons

remove zest and squeeze

300

g

packets of gluten free ginger biscuits

this is normally 2 packets of biscuits

80

g

butter
To decorate
1

lemon

200

ml

water

100

g

caster sugar
Instructions
To make the biscuit base
Blitz the biscuits in a blender or bash with a rolling pin until fine breadcrumbs.

Melt the butter in a saucepan and add the biscuit crumbs mixing to combine.

Tip this crumb mixture into a 9 inch loose based cake tin and smooth down with the back of a dessert spoon.

Pop into the fridge for an hour to allow the base to harden.
To make the lemon cheesecake layer
To make the cheesecake filling add the cream cheese to a large bowl and whisk until light a fluffy.

Add the whole tin of condensed milk, the double cream and then finally, whisk in the lemon juice squeezed from the 4 lemons and set aside the lemon zest to fold in afterwards (I find the whisk gathers all the zest up so its best to fold this in)

Plop all the lemon mixture into the cake tin to cover the ginger biscuit base and smooth the surface to avoid lumps and bumps.

Pop back into the fridge for at least 3 hours to let the cheesecake layer set. (It's best left over night though)

To make the candied lemon decoration simply finely slice the 5th lemon, add to a little saucepan along with 200ml water, simmer for 30mins, top up water to approx 200ml again and add the caster sugar. Keep an eye on this whilst it bubbles, shake the pan once or twice but don't stir.

Once the water/sugar mixture looks syrupy, remove from the heat and life out the slices onto a piece of baking paper, these can be kept on the side overnight to harden slightly (they will not go hard, they'll have a bit of chewiness to them)

Run a knife around the edge of the cheesecake to loosen, gently light the cheesecake out of its tin and top with the airdried candied lemon slices.
Nutrition
Nutrition Facts
Lemon Cheesecake
Amount per Serving
% Daily Value*
* Percent Daily Values are based on a 2000 calorie diet.
Have you tried this recipe?
Let me know how it was & I will be super grateful. Take a picture & tag me @glutarama on your social media posts – I love seeing your photos more than you will ever know x
I love to see your own photos of my bakes, dinners and treats head to your favourite social media account and don't forget to tag me in @glutarama
Subscribe to my email list so that you get NEW recipes straight in your mailbox every Friday PLUS a FREEBIE and access to some amazing gluten free DISCOUNTS
*disclaimer: I use affiliate codes on my website, the vast majority are to Amazon. If you click on any of the links or images in the post and make a purchase my family will benefit from a small % of that purchase at no extra cost to you.

For full transparency, in 2020 I made my first £25, and in 2022 I reached my next £25 (Amazon don't transfer the money until you reach £25). I'm now up to £17.80 for 2023 so edging closer to the magical £25 mark!!

To date I have made £69.28 since I first started the scheme in 2017. It won't pay the bills, that's for sure but it does help to pay for ingredients or little treats to cheer me up!