Good things come to those who wait, like this Gluten Free Rich Fruit Christmas Cake. This gorgeous cake was first developed during October half term a long time ago. The children's eyes had become glued to the TV screen, cuddled under blankets as the rain poured down and we were treated to over 4 hours of the sweetest, richest, seasonal smells filling the house whilst this Christmas Cake baked, it was a lovely day.
Never miss out again…
Sign up to my Friday newsletter and receive not one, but THREE FREEBIES.
GF and Vegan e-Book
conversion charts
3 simple guides to allergies, intolerances & autoimmune.
Join me and learn to make anything gluten free.
Gluten Free Christmas Gift Guide
Updated every year to give you the latest gluten free gifts perfect for a loved one or to gift yourself. The guide includes; Advent Calendars, gifts for Christmas Day, Hampers for a gluten free Christmas and much more.
When do you start to make Christmas cake?
Some people make their Christmas Cakes on Stir Up Sunday. This is the last Sunday in November before Advent starts. Incidentally, this year that falls on Sunday 20th November with Advent starting on Sunday 27th November.
Personally, I think that this is too late to make my Christmas Cake. I like to feed mine each week for at least 6 weeks. So here in the UK I use October half term as a guide for making my Christmas Cake and Christmas Pudding for that matter of fact. This year that's likely to be the weekend of 29th/30th October giving me 8 weeks to feed my pudding and cake until it's blind tipsy (little James Acaster joke for you there).
Do I have to 'feed' my Christmas cake?
Do you have to feed your cake? Erm, in a word, yes! What you don't have to do is feed it with brandy, whisky or rum (which is what I'll be doing).
The idea behind the feeding of the cake is to add and maintain it's moisture and in the case of adding alcohol, you're also preserving it too. If you plan to make your alcohol free, might I suggest you DO make your cake on Stir Up Sunday which will be only 4 weeks before Christmas Day.
To feed an alcohol free Christmas cake you could use a strong cold tea to drizzle over the cake each week. Making it a bit like my Easy Gluten Free Bara Brith. Adding a squeeze of fresh orange to the tea would add a delicious festive touch or add a shaving of orange peel to the hot tea when you make it?
How do you feed a Christmas cake?
The best way to do feed a Christmas cake is all in the planning ahead when it comes to wrapping it up.
When you bake my gluten free Christmas Cake I recommend you double line the cake tin to prevent the edges from burning. When the cake is cooked I cool it still in the double lining and then wrap in foil and place in a large Tupperware container.
The cake is now snug as a bug and protected from the elements.
In a weeks time I gently unwrap the foil (this is where you'll find out if you wrapped the cake in the most accessible way). Then I take a bottle of brandy, place my thumb over the hole at the top and drizzle about 1-2 tablespoons of brandy over the cake.
That's it, that's all you need to do. Then put your cake back to bed all wrapped up in a cool place until the next week. Repeat each weekend until you're ready to cover with marzipan, ice and decorate to your liking.
Are sprits safe for coeliac diets?
Obviously this is a gluten free Christmas cake so needs to be safe for those intolerant to gluten and on a coeliac diet. I get asked about sprits a lot so here's the official line to dispel any myths and misinformation.
Cider, wine, sherry, spirits, port and liqueurs are gluten free.
Experts agree that there is no physical way that pure distilled alcohol can contain gluten – this is because the gluten protein cannot travel through to the vapour produced by the prolonged heating in the distillation process and become part of the final alcohol product.
Distilled spirits only contain gluten if gluten containing ingredients are added after the distillation process and in this case, there is labelling legislation that ensures the product states CONTAINS wheat, barley, rye or oats on the label.
Source – Coeliac UK FAQ page for more answers to top gluten free questions follow the link Coeliac UK FAQ's
Please note: some people are also intolerant to certain grains such as barley, rye and oats so even with the gluten removed this can cause digestive issues. If concerned please consult your doctor.
When to decorate a Christmas cake?
This is a story yet to be finished though, the cake is baked, but it's not decorated, nor tasted…not even a nibble. I always trust my nose and can tell every year it's going to be a corker. The smell of sweet spice infused brandy fills the room each weekend when I ritualistically unwrap the cake from its greaseproof and foil cocoon and feed it another glug of alcohol!
So when is the best time to decorate your naked rich fruit cake? This stage is way more flexible so you can work it into your busy festive schedule. The caveats to this are how you plan to decorate and with what. If you're planning on creating a Great British Bake Off master piece then of course you'll need to give yourself more time. But the first four cakes below took me between 1 and 3 hours to decorate to give you an idea of timescales.
As long as you keep the finished cake in a cool place it will last a couple of weeks. Mum always puts her cakes on her wardrobe and covers them with clean tea towels. Mine goes in the Harry Potter cupboard under the stairs!
Different Christmas cake decoration ideas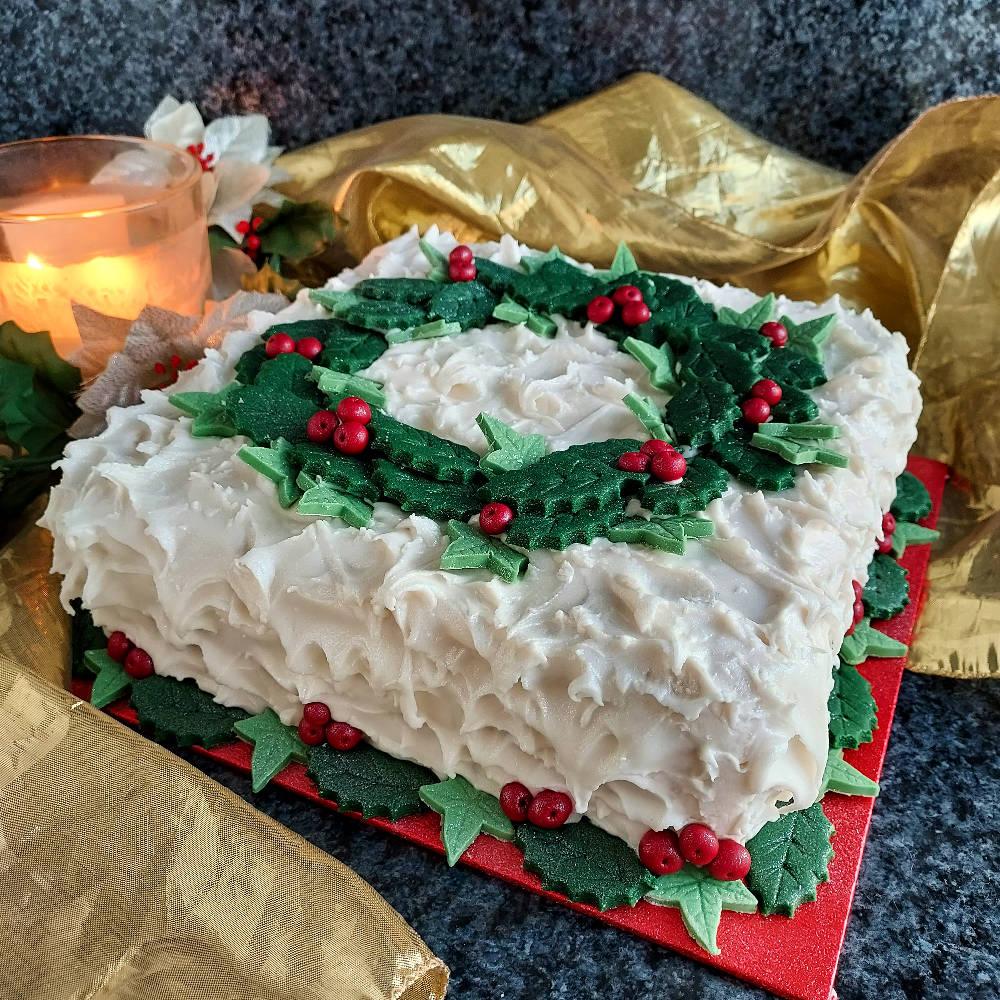 Make your own marzipan
In my mini Christmas cake recipe I make a super simple nut-free marzipan using apricots. It's more of a kiddie friendly version. Smoother without the irritating bits you get in your teeth but still with a bit of texture and chew to it. Obviously, if you want to make this entire cake nut free simply omit the nuts and maybe add more mixed peel in its place.
Mini Christmas Cakes
Free from gluten, dairy, eggs and decorated with a nut free marzipan, these Mini Christmas Cakes cane be enjoyed by everyone this Christmas
Check out this recipe
The recipe by Delia Smith below is next level luxury, she evens adds brandy to her marzipan, that's going to result in a super a boozy cake!
Almond Icing (Marzipan)
Homemade almond icing is superior to the ready-made, so I've included it here if you have time to make it. A one-egg mix makes 375g, so you will probably have too much, in which case use the surplus to stuff dates or make some Stollen
Check out this recipe
Royal icing versus fondant icing
I think people fall into two, no three camps here. I personally prefer royal icing if a cake has to be iced. The fondant alternative is just too sweet and odd tasting to me. A good royal icing should be hard and crunchy on the surface and have a peppermint-cream-style give underneath. The downside to royal icing is that 9/10 you have to make it yourself whilst most supermarkets will stock readymade fondant icing.
The positives to fondant icing is that it's easy to cut into when you go to cut the finished cake and you can get fondants of all colours and shades to mould with. In my images below you can see I've used fondant to mould a little Santa who's fallen on his bottom in the snow!
The third option is to bypass the whole idea of icing a cake and simply decorate with glace fruits and nuts and maybe a marzipan star. Much like a Dundee Cake, these type of cake are ever so elegant.
Simple Royal Icing Recipe
Royal icing
Mima Sinclair shares her quick and easy royal icing recipe – perfect for icing your Christmas cake or for building a gingerbread house.
Check out this recipe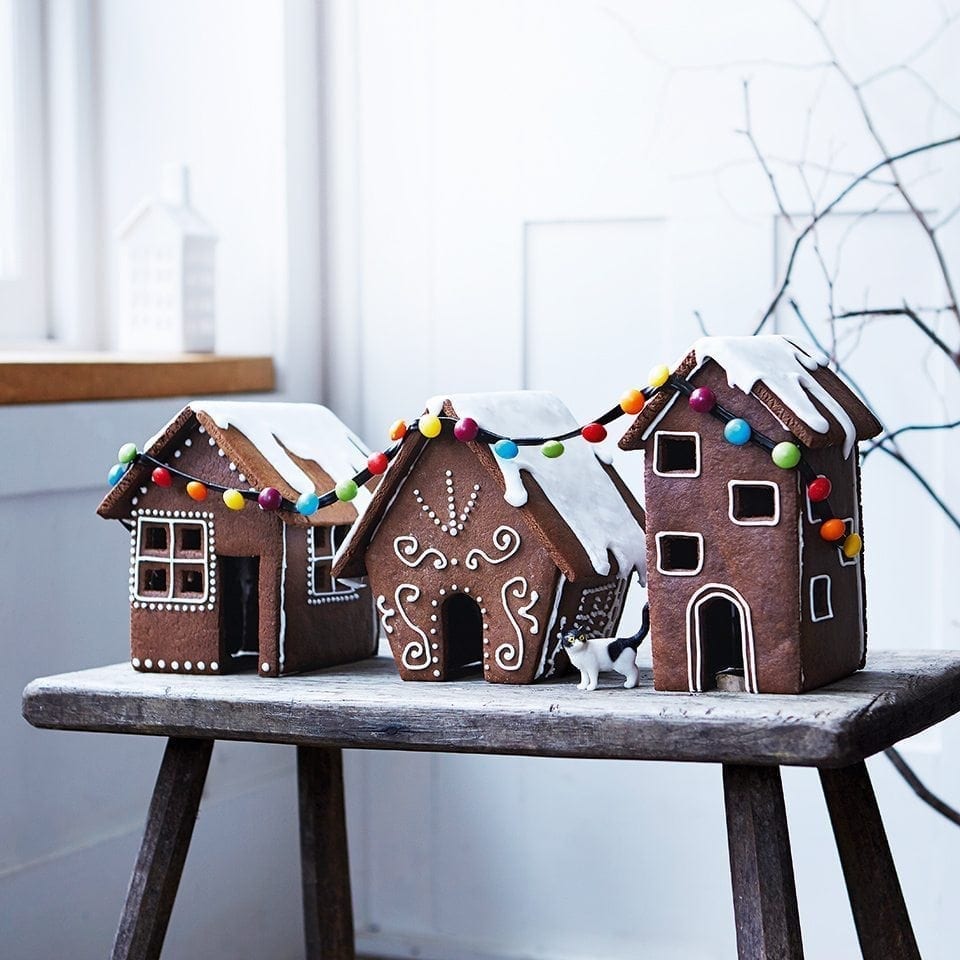 The recipe link above takes you to a simple royal icing recipe on the Delicious website. It's a great form of icing to use on biscuit toppings and cementing gingerbread houses together as demonstrated in the photo provided.
The downside to a royal icing like this is that it does just that; hardens like cement. Therefore many cake makers will opt for this second version of royal icing that includes a little glycerine. The glycerine prevents sugar crystals from forming in a compact fashion making the icing easer to cut into. Which is why wedding cake makers reputations hang on it!
Royal Icing with Glycerine
Mary Berry's royal icing recipe
Everyone's favourite baker Mary Berry gives you the lowdown on making the perfect royal icing.
Check out this recipe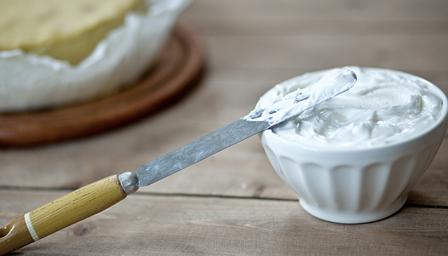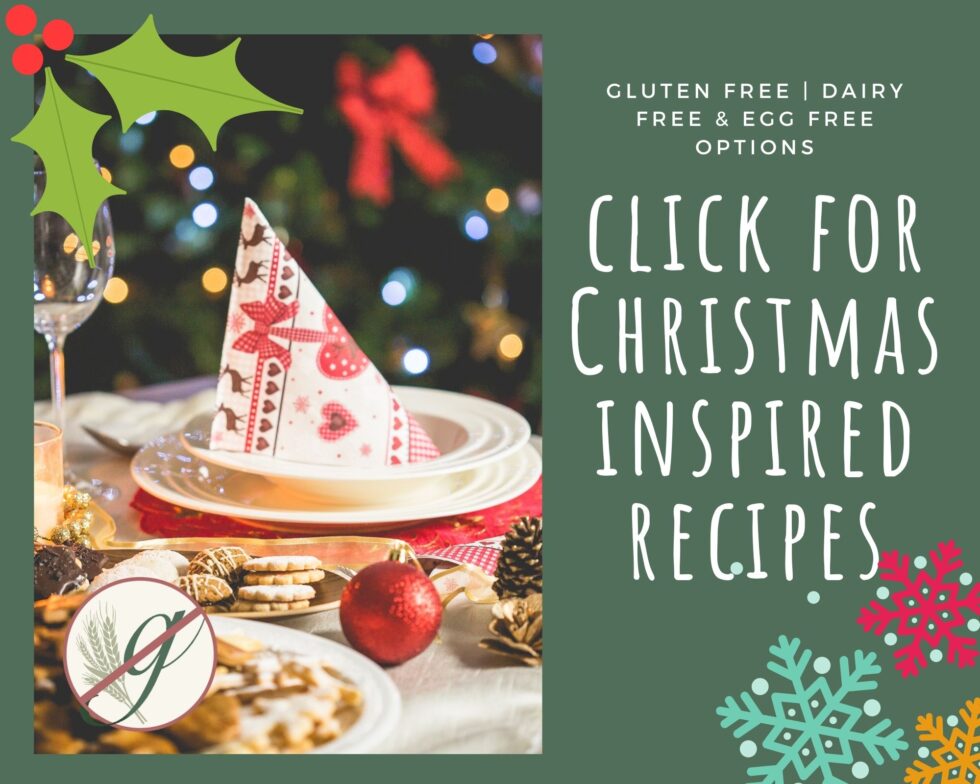 Gluten Free Rich Fruit Christmas Cake Recipe
If you make it and like the recipe I would be eternally grateful if you popped back and commented leaving a star rating as this will tell search engines that this recipe is worth checking out and others will get to find it in searches.
Gluten Free Rich Fruit Christmas Cake
A delicious gluten free rich fruit cake ideal for Christmas Cakes. This is best made way in advance and fed each week with a drizzle or three of brandy or whisky. Great for making ahead and easy to decorate with the decoration inspiration included in the post. Easily made dairy free too if you swap the butter for a plant based alternative.
Ingredients
For the rich fruit cake
150

g

glace cherries

250

g

currants

450

g

sultanas

150

g

raisins

75

g

candied mixed peel

75

g

chopped nuts

(I used almonds)

300

g

gluten free plain flour

(I used Doves Farm)

2

tsp

mixed spice

1

tsp

nutmeg

1

tbsp

treacle

(molasses)

275

g

dark brown sugar

275

g

butter

5

egg(s)

60

ml

brandy

you could use orange juice instead

60

ml

cold water
For the decoration
750

g

marzipan

2

tbsp

marmalade

you could use apricot jam

2

egg white(s)

450

g

icing/confectioners sugar

1

tbsp

lemon juice

1

tsp

glycerine

I use this one
Instructions
How to make the rich fruit cake
Add all the fruit and nuts to a large bowl and soak in the brandy and water for a couple of hours to plump them up.

Prepare the cake tin, I use a Silverwood Multisize Tin, this cake mixture makes an 8inch/20cm square cake.

TOP TIP: ensure that you have double, if not treble lined the tin (my mum always wraps newspaper around her round Christmas Cakes) the idea is to insulate as much as possible to reduce risk of the cake mixture catching and burning.

Preheat oven to 150°C | 130°C fan | 300°F | Gas 2.

In a mixer, cream the butter, sugar and treacle until pale in colour, then add the eggs one at a time followed by a table spoon of gluten free plain flour (or else it will curdle) do this every time you add another egg.

Sift in the rest of the flour and spices, continue to beat until light and fluffy.

Next add the fruit a serving spoon at a time, you'll need strong arms if not using a mixer. If the mixture seems too thick add some of the brandy and water liquid left in the bottom of the bowl.

TOP TIP: the consistency should be a very thick cake batter that doesn't fall off the spoon easily.

Spoon the thick mixture into the prepared tin and smooth the top down, add a square of greaseproof to the top of the cake to prevent it from burning.

Cook on the bottom shelf of the oven for 4 and a half hours.

Remove from oven when inserted skewer comes out clean, allow to cool slightly and pour over a good slug of brandy.

Allow to cool completely and, still in the greaseproof paper, wrap in a second coat of tin foil.
How to feed your cake
Once a week has passed, open up wrapping and feed cake with more brandy, re-wrapping afterwards.

Repeat every week until you're ready to decorate.
How to cover with marzipan
First I brushed the cake with marmalade to allow the marzipan to stick, to cover a cake of this size you'll need about 750g of marzipan depending on your desired thickness (I like it quite thick!)

Roll out the marzipan and using a ruler measure and cut the top square and length of two sides (I cut two-side length pieces so there are less joins).

2xSides = approx 40x8cm each

Top = approx 20x20cm

Smooth the marzipan down onto the cake and gently pinch any gaps together. Make sure there are no cracks in the marzipan or else the cake may bleed into the royal icing.
To make the royal icing
Lightly whisk two egg whites in a mixer, gradually add icing sugar one tablespoon at a time. Keep stopping to check the consistency and go with your gut!

When you've added half the icing sugar add the lemon juice and glycerine and continue to add the remaining icing sugar (or until you've reach an ideal consistency).

The royal icing will be ready when it stands up in thick peaks and has a lovely glossy shine to it.

Spread onto the marzipan covered cake liberally, a palette knife is always best.

Decorate to your liking. The design I've gone for is easy-peasy, no need to smooth flat or worry about air bubbles, just go over the icing with the back of a spoon to create peaks in the 'snow'.

Have fun with it and don't stress, people will have their socks blown off when they taste it so you don't have to be a top cake designer to win hearts with this one!
Nutrition
Nutrition Facts
Gluten Free Rich Fruit Christmas Cake
Amount per Serving
% Daily Value*
* Percent Daily Values are based on a 2000 calorie diet.
Have you tried this recipe?
Let me know how it was & I will be super grateful. Take a picture & tag me @glutarama on your social media posts – I love seeing your photos more than you will ever know x
I love to see your own photos of my bakes, dinners and treats head to your favourite social media account and don't forget to tag me in @glutarama
Subscribe to my email list so that you get NEW recipes straight in your mailbox every Friday PLUS a FREEBIE and access to some amazing gluten free DISCOUNTS
---
*disclaimer: I use affiliate codes on my website, the vast majority are to Amazon. If you click on any of the links or images in the post and make a purchase my family will benefit from a small % of that purchase at no extra cost to you.

For full transparency, in 2020 I made my first £25, and in 2022 I reached my next £25 (Amazon don't transfer the money until you reach £25). Recently I got paid a whopping £27.10 for 2023.

So to date I have made £78.58 since I first started the scheme in 2017. It won't pay the bills, that's for sure but it does help to pay for ingredients or little treats to cheer me up!
Join my friendly Facebook Group
life's a drama, gluten free doesn't have to be….