This page contain affiliate links. Please refer to my Disclosures Page for more details.
For unexpected guests or sudden cake cravings this Tropical Chocolate Banana Bread recipe is a winner every time. As with 99% of my recipes this is an easy banana bread recipe with a simple one bowl method, no faffing about, less washing up (although the dishwasher does that for me now!) and is ready in 40mins from start to finish!
I tried this one out on a friend who's not too keen on bananas being cooked into things…even she liked it so it's got the Carly approval too!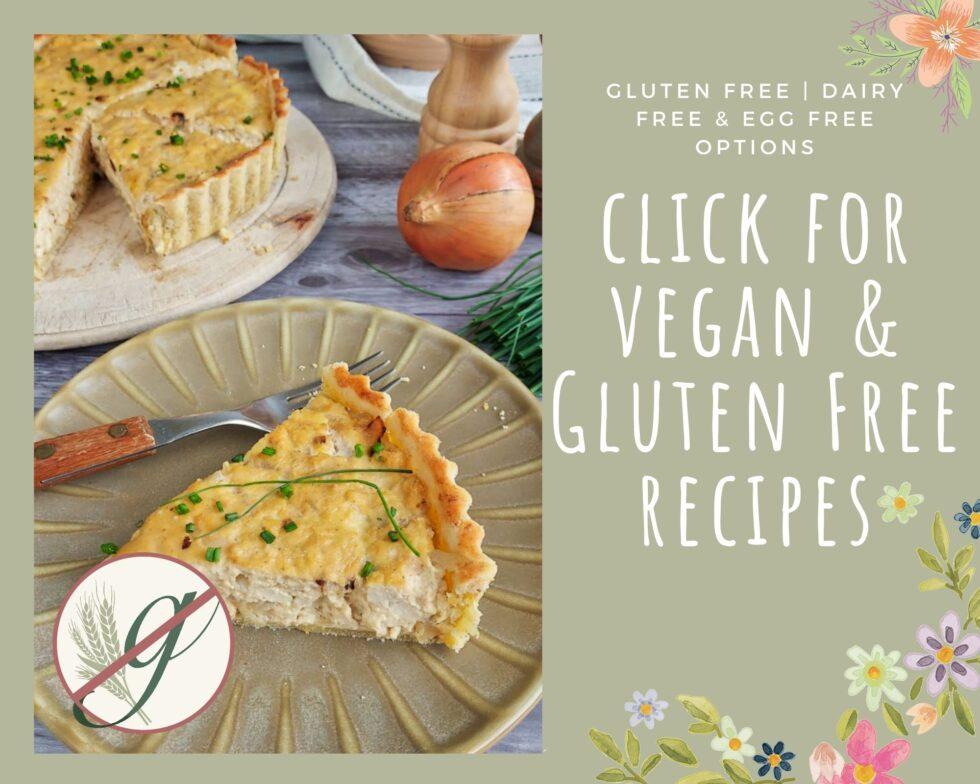 How ripe are the bananas you need to make Banana Bread from scratch?
Green, yellow, yellow with brown spots and brown all over. I'm not a fussy lass, I'll eat any type of banana. However, the difference will be how easy the banana is to mash, the level of sweetness and the amount of nutrition packed into your fruit. Here's a quick guide to what banana you should be using in this Tropical Chocolate Banana Bread recipe.
Green Bananas – tougher skin means harder flesh. It also means a less sweet fruit so if you wish to have a sweeter bake at the end then consider using a little more sugar than suggested in the recipe. A less ripe banana is also higher in nutrients and starch, the latter meaning that it is digested slower.
Yellow Bananas – these are obviously at their peak of perfection for eating raw, sweet enough not to need extra sugar to that recommended in this bake and packed with nutrients.
Brown spotted or Brown Bananas – lets face it, these are the ones most likely to go into baking as they've passed their best for eating raw. Bananas with yellow peel and brown spots are perfect for this recipe and any other banana-based recipe on my website [see below for other recipe ideas]. I have used totally black bananas too the flavours of the overripe bananas are very deep and can almost revert back to being less sweet and a bit bitter so my personal preference is to use the yellow bananas with black spots.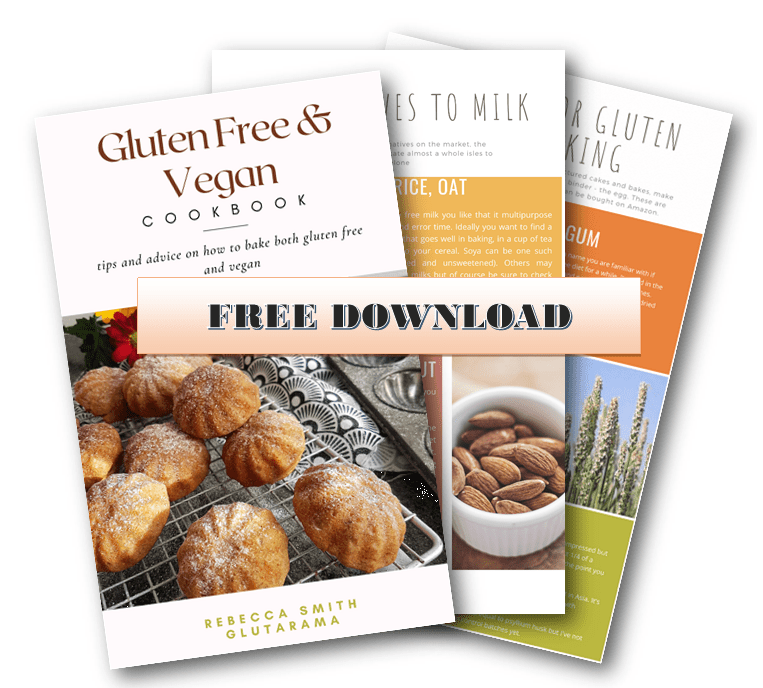 Never miss out again…
Sign up to my weekly Friday newsletter and not only get a FREE e-Book (currently my Gluten Free & Vegan Cookbook) but also get VIP subscriber discounts on free from goodies delivered to your door. Join me in my journey and learn to make anything gluten free.
What loaf tin should I use?
I often use my continental loaf tin as recommended by my dear friend Vicki Montague aka Free From Fairy. Continental loaf tins are longer and narrower than the average tin and you get a longer loaf.
That said, this recipe would work equally as well in a 1lb loaf tin. If you have a non-stick tin there really is no need to worry about lining it for this recipe. I simply spray with oil and dust with flour tipping out any excess into the sink (messy but who cares!).
What toppings could I add to this Tropical Chocolate Banana Bread?
In the image you can see I decided to add plantain chips on this occasion. I happened to have an open packet of sweet plantain chips and thought; why not? I also added some shredded coconut and a sprinkling of sugar. This recipe is actually rather low in refined sugar and isn't overly sweet, therefore adding a sweet interesting topping is a lovely addition to the bake.
On other occasions I've added coins of fresh banana (you need a less ripe banana to do this, otherwise things get real messy). I have also use dried banana coins. The latter adds a lovely crunch but unlike the plantain chips they don't make cutting the cake easy. Thinking about it, maybe crushing the banana coins would work better?
Come back and let me know if you try any of these or other delicious toppings and always feel free to share your photos with me.
If you are new to baking gluten free and vegan you're going to find this post really useful Ingredients and Simple Recipes for a Gluten Free Veganuary, the post is aimed at Veganuary but the same tips and advice apply all year round.
How should I store my banana bread?
I keep my Tropical Chocolate Banana Bread in an airtight Tupperware container in a cool place out of direct sunlight.
This bread can go hard quicker than the average loaf. This is down to the cocoa content making the loaf a wee bit denser than normal. The good news is a quick zap in the microwave for 10 seconds brings it back to life on the 3rd day and you can even pop it in a toaster pocket and lightly toast it in the toaster – who'd have thought it!
What other recipes use bananas?
Here are some other banana inspired bakes; Banana and Date Loaf | gluten free and vegan by Glutarama, Banana Bread this one is not vegan yet though. Finally my Easy Roast Banana Cake Buns – Gluten Free and Eggless.
A couple of other fruity cakes you may be interested is are my Chocolate Orange Cake and my Beetroot Brownie Cake both of which are gluten free, dairy free and vegan.
Vegan Tropical Chocolate Banana Bread Recipe
If you make it and like the recipe I would be eternally grateful if you popped back and commented leaving a star rating as this will tell search engines that this recipe is worth checking out and others will get to find it in searches.
Vegan Tropical Banana Bread
Just one bowl, mashed bananas and away you go! Such a simple recipe, ready from start to finish in under 40mins. This Tropical Banana Loaf is gluten free, vegan and you'll keep coming back to make it again and again.
Ingredients
2

large

ripe bananas

or 4 small

50

g

caster sugar

50

g

desiccated coconut

2

heaped tbsp

cocoa powder

150

g

gluten free self raising flour

1

tsp

vanilla extract

100

ml

dairy free milk

(or less depending on ripeness of bananas)
Instructions
Mash your bananas in a large bowl

Add remaining dry ingredients and beat with a wooden spoon to combine.

Keep adding a little dairy free milk at a time to loosen the mixture, you may not need all 100mls. You need to achieve a soft dropping consistency.

Spoon mixture into a loaf tin, I use a continental tin that I got from Amazon, but its super non stick and works every time, failing this use a 1lb tin.

Top with your chosen toppings; banana coins, plantain chips, shredded coconut…

Pop into a preheat oven at 180°C | 160°C fan | 350°F | Gas 4 for 25-30 mins. Loaf is ready when an inserted skewer comes out clean.
Nutrition
Nutrition Facts
Vegan Tropical Banana Bread
Amount per Serving
% Daily Value*
* Percent Daily Values are based on a 2000 calorie diet.
Have you tried this recipe?
Let me know how it was & I will be super grateful. Take a picture & tag me @glutarama on your social media posts – I love seeing your photos more than you will ever know x
I love to see your own photos of my bakes, dinners and treats head to your favourite social media account and don't forget to tag me in @glutarama
Subscribe to my email list so that you get NEW recipes straight in your mailbox every Friday PLUS a FREEBIE and access to some amazing gluten free DISCOUNTS
*disclaimer: I use affiliate codes on my website, the vast majority are to Amazon. If you click on any of the links or images in the post and make a purchase my family will benefit from a small % of that purchase at no extra cost to you, in fact, for full transparency, in 2020 I made my first £25, and recently in 2022 I reached my next £25 (Amazon don't transfer the money until you reach £25). As you can see, it won't make me a millionaire but it will treat me to a few coffees, Lord knows I need the caffeine!