This page contain affiliate links. Please refer to my Disclosures Page for more details.
Hands up who remembers Chocolate Ready Brek? This recipe has been a long, long time coming and all it took was 5mins to make. Bethany goes through fazes when it comes to breakfasts, but I'm more of a creature of habit and love my granolas, Hot Porridge Jars and Ready Brek, especially in the autumn and winter months.
You see, I can eat Ready Brek as I'm not the Coeliac in the family, so I always feel a twang of guilt when I make myself a bowl with my dairy free milk. Now I don't have to feel guilty any more because Bethany can eat Chocolate Ready Brek too and I have to say I've been eating the gluten free version and loving it myself. The similarity is so good.
What is Ready Brek?
Ready Brek is a breakfast instant porridge produced by Weetabix Food Company. It's a fortified breakfast product (added vitamins and minerals) and is made from Oats.
INGREDIENTS
Wholegrain Rolled Oats (60%), Wholegrain Oat Flour (38%), Calcium, Niacin, Iron, Rivoflavin (B2), Vitamin B6, Thiamin (B1), Folic Acid, Vitamin D, Vitamin B12.
ALLERGENS
For allergens, see ingredients in bold. Also may contain Milk, Wheat, Barley and Rye.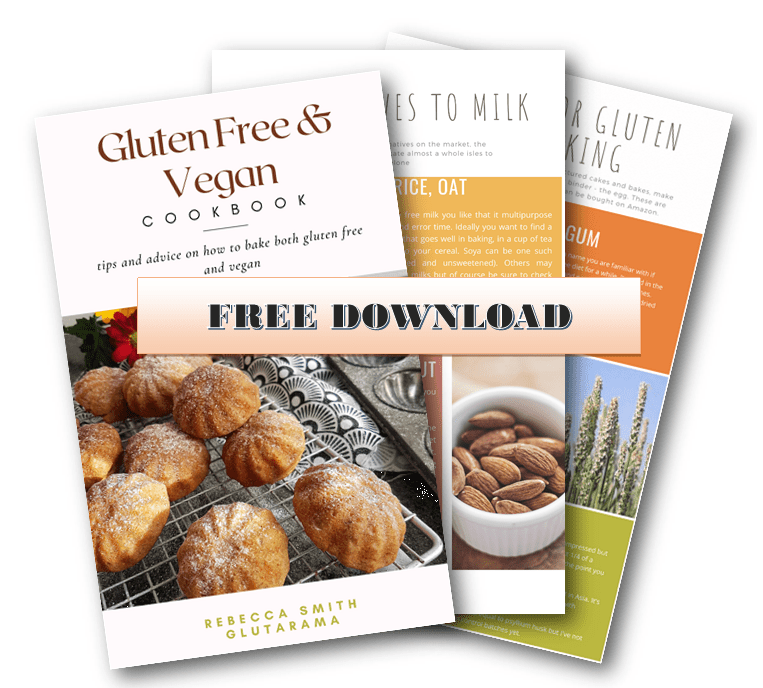 Never miss out again…
Sign up to my weekly Friday newsletter and not only get a FREE e-Book (currently my Gluten Free & Vegan Cookbook) but also get VIP subscriber discounts on free from goodies delivered to your door. Join me in my journey and learn to make anything gluten free.
Is Ready Brek Gluten Free?
So we've established that Ready Brek is made from oats, however, not all oats are gluten free. Certified gluten free oats have been manufactured where no cross contamination can take place. Normal oats cannot be trusted to be gluten free.
Therefore Ready Brek is not gluten free.
NB. Some people find they cannot tolerate oats either. This is due to the body reacting to the protein Avenin in the oats (instead of the protein gluten in other cereals) To find out more about this head over to Coeliac UK.
Is Ready Brek Vegan?
Ready Brek in its original powdered from is vegan in the fact it contains no animal products. However, there is a may contain on the packaging for milk. This makes the breakfast product unsafe for those with dairy allergies and intolerances.
To make the Ready Brek into a bowl of porridge that's vegan you need to add a dairy free milk alternative.
If you are new to baking gluten free and vegan you're going to find this post really useful Ingredients and Simple Recipes for a Gluten Free Veganuary, the post is aimed at Veganuary but the same tips and advice apply all year round.
Can I make this Chocolate Ready Brek in bulk?
This recipe for Chocolate Ready Brek can be made in bulk. All you need to do is increase the servings in the recipe for example 10 servings would require 1kg of gluten free oats. You have the option to add the cocoa powder, sugar (to taste) and salt and have 10 servings of Chocolate Ready Brek. The alternative is to just make the oat powder and then add the cocoa and sugar each time you make a bowl.
What Dairy Free Milk can I use with this Instant Chocolate Porridge?
I've used soya milk and gluten free oat milk to make this chocolate porridge for Bethany and myself. The choice is really up to you. Different milk alternatives won't make a difference to the overall texture of the Chocolate Ready Brek. it will alter the flavour though depending on the milk you choose. Thinking about it, I bet coconut milk would be rather delicious, will have to try that next time I make it.
Can I make this Chocolate Ready Brek on the Stove instead of a Microwave?
The idea for this Instant Chocolate Ready Brek is that's it's, well, instant! This is why I chose to make mine in the microwave. However, not everyone has or likes microwaves so you can make this on the stove/hob. It's simply a case of combining all the ingredients in the same way as you would the bowl version, but make it in a medium saucepan on a medium heat.
How do I store Instant Ready Brek?
If you plan to make this super comfort breakfast food (or supper, if you're like me) in bulk, then you'll need to store it. I have Tupperware* cereal containers just for these occasions. I also use these for my gluten free flours and granolas. If kept in an airtight container this Chocolate Ready Brek will keep for 3 months if kept out of direct sunlight.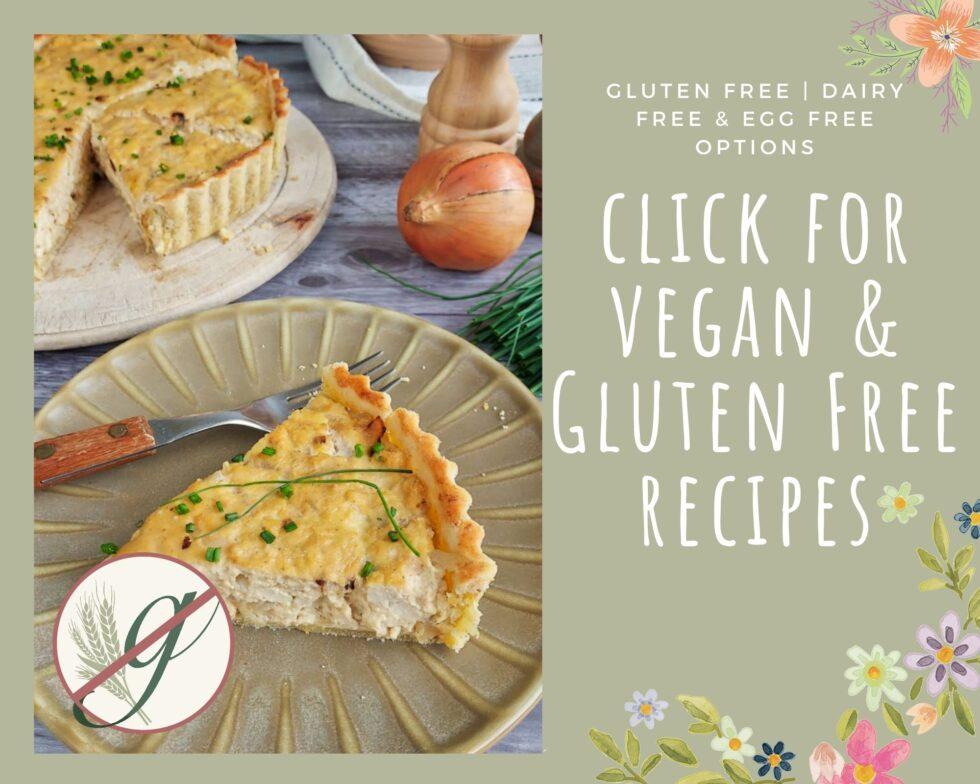 Gluten Free Breakfast Recipe Inspiration
I have a few breakfast recipes on the website to suit different dietary needs, the recipes pictured below are among my most popular. If your as big a pancake fan as we are you'd love this post Pancake Day! Enjoy a Happy Free From Shrove Tuesday.
Gluten Free Chocolate Berry Granola
This gluten free granola is simply divine. Perfect served on top of your favourite natural yoghurts (I use a dairy free yoghurt). The chocolate clusters and chewy berries are a delicious variation in texture and this recipe makes enough for nearly 2 weeks worth of breakfasts, unless your forced to share!
Check out this recipe
Gluten Free Chocolate Ready Brek Recipe
If you make it and like the recipe I would be eternally grateful if you popped back and commented leaving a star rating as this will tell search engines that this recipe is worth checking out and others will get to find it in searches.
Gluten Free Chocolate Ready Brek
Make your very own Instant Chocolate Ready Brek but gluten free. Make in bulk for multiple bowls of delicious hot chocolate porridge or make one bowl as a time. Either way, you'll be making bowl of hot Ready Brek every day with this quick and simple recipe.
Ingredients
100

g

gluten free oats

1

tsp

cocoa powder

2-3

tsp

granulated sugar

or sweeten to your taste

pinch of salt

(optional but does elevate the flavour)

200

ml

dairy free milk
Instructions
Measure the oats into a food processor. You could use a smoothie maker or hand blender.

Add a teaspoon of cocoa powder and a pinch of salt.

Blitz the oats and cocoa for 1 minute. You don't want to end up with oat dust, you want a tiny bits and oaty flour kind of look.

Tip the oat and cocoa mix into a cereal bowl and add the milk or milk alternative, mix thoroughly to combine.

Pop into the microwave and heat for 60-90seconds, you know your microwave, check after each 30 seconds to see how it's cooking.

[For Hob Method See Notes]

Leave the hot Chocolate Ready Brek to cool for a minute (it will continue to thicken) and then you're ready to enjoy your delicious hot porridge.
Notes
Follow all the steps but instead of tipping the oat and cocoa mix into a cereal bowl, add to a medium saucepan and stir in the milk or milk alternative.
Heat on a medium heat stirring constantly. Heat through until thickened and the perfect temperature to eat….just like baby bear!
Nutrition
Nutrition Facts
Gluten Free Chocolate Ready Brek
Amount per Serving
% Daily Value*
* Percent Daily Values are based on a 2000 calorie diet.
Have you tried this recipe?
Let me know how it was & I will be super grateful. Take a picture & tag me @glutarama on your social media posts – I love seeing your photos more than you will ever know x
I love to see your own photos of my bakes, dinners and treats head to your favourite social media account and don't forget to tag me in @glutarama
Subscribe to my email list so that you get NEW recipes straight in your mailbox every Friday PLUS a FREEBIE and access to some amazing gluten free DISCOUNTS
*disclaimer: I use affiliate codes on my website, the vast majority are to Amazon. If you click on any of the links or images in the post and make a purchase my family will benefit from a small % of that purchase at no extra cost to you, in fact, for full transparency, in 2020 I made my first £25, and recently in 2022 I reached my next £25 (Amazon don't transfer the money until you reach £25). As you can see, it won't make me a millionaire but it will treat me to a few coffees, Lord knows I need the caffeine!
Join my friendly Facebook Group
life's a drama, gluten free doesn't have to be….