So this week is, was, has been National Picnic Week. There's a day, a week, a month for everything now, did you know there is a National Rebecca Day too and it's on the 4th of July – true story that so if you are Rebecca then you are welcome my darling. I plan to go to aqua, do a bit of social media editing and probably bake myself something nice on that day to celebrate.
Oh Rebecca you've gone off on one again…
That's right this was a post about National Picnic Week or #nationalpicnicweek (let's get the hashtag in there for optimal SEO shall we – blogger joke)
I didn't see the point of baking like crazy for this post as I've done all the hard work already so here are a few of my favourite recipes that would work brilliantly for a pimped up gluten free picnic.
Never miss out again…
Sign up to my weekly Friday newsletter and not only get a FREE e-Book (currently my Gluten Free & Vegan Cookbook) but also get VIP subscriber discounts on free from goodies delivered to your door. Join me in my journey and learn to make anything gluten free.
Savoury Gluten Free Picnic Recipes
So I know I keep going on about it on social media (if you don't know what I'm talking about then you clearly don't follow me on Twitter and if not why not! puts hands on hips and taps foot accusingly) BUT – these two sausage roll recipes are amazingly awesome baked and cooled for picnics. None of your iddy-biddy sausage rolls for me, oh no. I want a big slice please and to wash it down with a white pino too.
Sausage Roll with Chutney and Mustard
This Sausage roll with chutney and mustard is everything comfort food should be, warming, rich in flavour and filling. I've used red onion chutney is this recipe and English mustard but other delicious variations are to use a pickle and Dijon mustard, the options are endless really so have fun with it.
Check out this recipe
Sausage Plait
Really simple to make, especially if, like me, you use ready made gluten free pastry! I've added apple for moisture and celery for a little crunch but this meal is so flexible so have fun with it.
Check out this recipe
Next up you have a recipe that I developed whilst I lay in bed one night and couldn't sleep, this used to happen a lot when I had more time on my hands but times were equally as stressful. The concept is utterly bonkers but they honestly work and mean that I can still enjoy a timeless classic with my free from picnic.
No Egg Gluten Free Scotch Eggs
That's right, now you can enjoy gluten free and egg free scotch eggs at your summer picnics with this simple to make free from recipe.
Check out this recipe
Gluten Free Picnic Bakes
We all know I like a cake, or two, or three – oh who am I kidding I LOVE ALL THE CAKES! Here's a few that travel well in Tupperware and behave themselves when cutting on an uneven surface. Plus need to be eaten minus the posh cake fork and just shoved into your mouth before the wasps get wind of it! See, I've thought of everything for you!
Easy Gluten Free Tropical Banana Bread
Just one bowl, mashed bananas and away you go! Such a simple recipe, ready from start to finish in under 40mins. This Tropical Banana Loaf is gluten free, vegan and you'll keep coming back to make it again and again.
Check out this recipe
Mocha Cake
A delicious moist vegan and gluten free cake that melts in the mouth, perfect with a coffee or tea for a rich tea time treat
Check out this recipe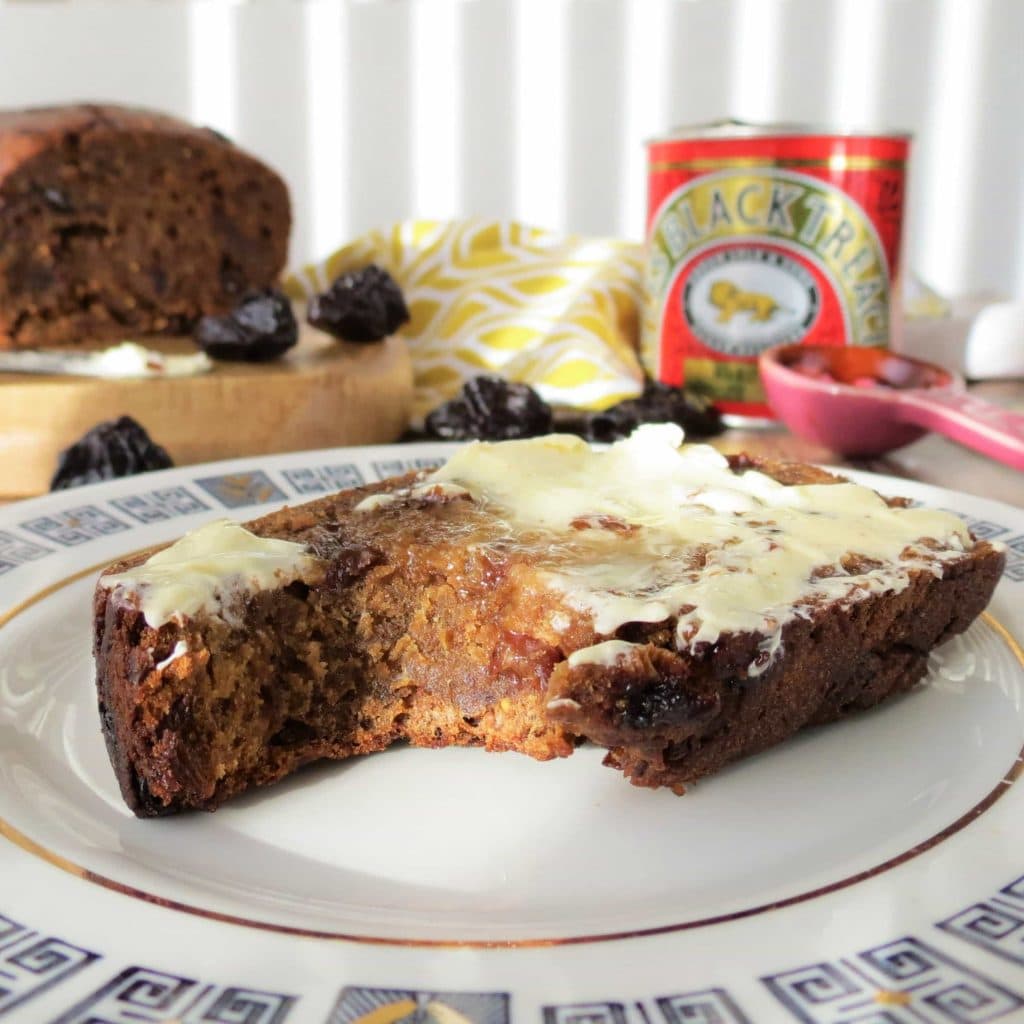 Gluten Free Malt Loaf
A delicious sticky gluten free malt loaf flavoured with my not so secret malt extract replacement. Delicious spread generously with butter or a free from spread of your choice and enjoyed with a hot cup of tea.
Check out this recipe
Bread Pudding made gluten and dairy free
I family recipe made with love – this gluten free bread pudding has been adapted from my Nanny's recipe to be gluten free and dairy free, I've also made it successfully as a vegan Bread Pudding with flax seed eggs.
Check out this recipe
I really love to read your comments and feedback and will always comment back. Do drop a line in the comment section if you liked this post I would love to hear your thoughts, if you share photos of your delicious creations, please do tag me or use the hashtag #Glutarama on Facebook, Twitter and Instagram.
Subscribe to my email list so that you get all my reviews and recipes straight in your mailbox PLUS a FREEBIE and access to some amazing gluten free DISCOUNTS
And one last thing! I've linked my National Picnic Week Round Up with these other awesome bloggers pages, go check them out
Cook Blog Share  | Fiesta Friday | Friday Favourites | Handmade Monday | Sundays on Silverado | Full Plate Thursday | Traffic Jam Weekend Linky | What's For Dinner?
Other recipe inspiration from foodies around the world
Other linkies can be found here for even more recipe inspiration; Perfectly Simple Picnic Recipes and #CookBlogShare Week 28, Cook Blog Share Week 34: An Indian Family Feast, 20 Gluten Free Festive Desserts and Toppings for Christmas Puddings, Ingredients and Simple Recipes for a Gluten Free Veganuary